Stewart McDonald

Verified Professional

Every professional displayed on Hypnotherapy Directory has been independently verified by our team to ensure they have suitable credentials to practise.
BSc(Hons), D. Hyp, PDCHyp, MBSCH
About me
I am Stewart McDonald, and I am a professionally qualified Clinical Hypnotherapist and a full member of the British Society of Clinical Hypnosis. I have over 12 years of experience and during that time I have helped literally hundreds of clients to stop smoking, lose weight, deal with stress & anxiety, overcome fears, phobias, public speaking nerves, insomnia, IBS and much more. I run a very busy practice in the west end of Dundee and offers a wide range of hypnotherapy to various clients in Dundee, Angus, Fife and the broader Tayside area.

My approach is professional, confidential but relaxed and friendly. My main aim is to bring the means to you to take control of the particular area or aspect in your life that you want to change or make better. I am totally committed to each of my clients and as such, each person is treated in a unique individual way.An initial consultation / discussion allows me to gather relevant information from you and for you to tell me what your specific needs are and we can then agree on the best therapeutic approaches to ease you forward and allow you to move on positively.
I am married with 3 children, and when he's not seeing clients, I spend most of my time with them!



Hypnotherapy is effective for....
Hypnotherapy can help with a wide range of clinical and non-clinical conditions and I personally have experience of dealing with the following areas:-
Quitting Smoking; Stress Relief; Anxiety; Phobias; Fears; Depression
Confidence Building; Low Self-Esteem
Bad Habits; Alcohol Abuse; Gambling; Snoring
Weight Loss; Virtual Gastric Band; Insomnia; Nail Biting
Public Speaking; Interviews; Driving Tests
Exam Nerves; Performance Anxiety
Sports Performance; Blushing; Stuttering
Eating Disorders; Relationship Issues
Pain Control; Panic Attacks; IBS
Assertiveness; Anger Management; Trauma
Grief; Sexual Problems
Infertility; Pregnancy & Childbirth
Self-Hypnosis; EMDR
and much, much more...

Evening and Weekend Appointments available
Registered Member of the British Society of Clinical Hypnosis


Frequently Asked Questions
If people have not experienced hypnosis before then, they normally have a few questions about it. This section tries to answer most of the frequently asked questions that people have......


What is hypnotherapy?

Hypnotherapy means the use of hypnosis for the treatment and relief of a variety of somatic and psychological symptoms.
Hypnotherapy can be used to bring relief to existing conditions or to change areas where there are issues. The list of situations where it can aid the individual is endless and it is particularly effective for those who wish to take greater control - or perhaps regain control - of some aspect of their life.
Certain uses are well known such as for quitting smoking and for pain relief, but did you know that hypnotherapy can also be used to overcome a fear of public speaking, to improve performance on the playing field or even to prevent blushing?

Can Everyone by Hypnotised?
Yes, most people can if they want to be hypnotised. You cannot be hypnotised against your will.

What does it feel like to be hypnotised?
Hypnosis isn't sleep, you are awake the whole time and while the experience is different for everyone, most people compare it to daydreaming. It's often described as that pleasant Sunday morning feeling when you first wake up; you're not quite asleep but not quite awake either. Your body feels really relaxed and comfortable, you may be aware of sounds around you but you don't pay much attention to them.

Is hypnosis safe?
Absolutely, hypnosis is a natural state of mind that we all enter several times a day whether we're aware of it or not. When we daydream we are in a state of hypnosis, and when you daydream, you are always in control of the situation.

Can I get stuck in hypnosis?
Definitely not, it is comparable to daydreaming, you can open your eyes at any time you wish, although you may be feeling so relaxed that you just don't want to.

Will I be aware of what's happening?
Yes, you will always know what is going on around you and be aware of the hypnotherapist's voice. Hypnosis is a state of heightened awareness that is focused internally.

Can I be made to do something against my will?
No, this is a common misconception; you are always in control of the situation. You can never be made to do something that is against your values or morals. If you think of it like you're driving a car, the hypnotherapist would be the navigator, they can suggest to you to which direction to go in, but it is really your decision as you are in the driver's seat.

Is hypnosis mind control?
Hypnosis allows you to be more in control of your own mind. Most of my clients come to see me because they are feeling out of control in an area of their life. Hypnosis allows them to regain that control and take charge of their life. The hypnotherapist cannot make you do anything against your will.

I have seen stage hypnosis; surely those people were under the control of the hypnotist!
There is no way that anyone can get you to do anything against your will. If you think of the intention of a stage hypnosis show, it is for entertainment purposes. The participants volunteer to go up on stage and they know that they are going to be part of the entertainment. These people are happy to go along with it. If someone were dragged up on stage against their will; anything the stage hypnotist tried would not work.

Will I remember everything?
You will remember everything that you want to remember. Just as we choose to remember significant events in our daily lives, you will easily be able to remember anything about the hypnosis session that you want to remember. Most people remember everything that goes on in a session.
Training, qualifications & experience
I hold an Advanced Practitioner Diploma in Clinical Hypnosis and am a fully registered member of the British Society of Clinical Hypnosis.

Full Enhanced Disclosure Scotland (PVG) checked and fully insured for your peace of mind. Professional registration requires adherence to a strict code of ethics and ongoing CPD study to keep updated with the very latest guidance and regulation. You can be assured of excellent care and attention, with full confidentially at all times.

I have over 12 years of clinical experience dealing with client issues, and during this time I have helped literally hundreds of different people achieve the outcome they want.
Member organisations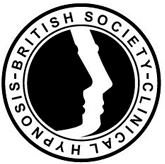 British Society of Clinical Hypnosis (BSCH)
The British Society of Clinical Hypnosis (BSCH) is a national professional body whose aim is to promote and assure high standards in the practice of hypnotherapy.

There are various types of membership of BSCH, including associate members, full members, diplomats and fellows.

Registration demands good quality training, ethical practice and adherence to a code of conduct.
Areas of hypnotherapy I deal with
Information about health conditions (*)

Hypnotherapy can enhance the well-being of individuals diagnosed with serious medical conditions, but should not take the place of medical treatment and advice. If you have been diagnosed with - or suspect you may have - any of these conditions, please speak to your doctor before starting hypnotherapy.
Other areas of hypnotherapy I deal with
EMDR
Nail Biting
Relaxation
Self-Hypnosis
Life Coaching
Relationship Problems
Fees
Additional information
General Hypnotherapy - Anxiety, Stress, Phobias, Habits, Insomnia, Panic Attacks, Confidence, etc
Free initial consultation
£70 per session
Sessions last approximately 60 mins
CDs or MP3's are included as appropriate to the presenting condition.
Stop Smoking
£220
Only ONE Session required!
Session lasts approximately 2 hours
Hypnotic CD/MP3 included
I am so confident that you will become a non-smoker that I offer a completely free second session if you should start to smoke again within 3 months of initial session!
Virtual Gastric Band
Free initial consultation to determine suitability
£320
Four session protocol, each session lasts approximately 60 mins
2 Hypnotic CDs/MP3s included
Satisfaction guaranteed!
When I work
Evening & Weekend Appointments are available - please contact me for more details!
Further information
Some Client Testimonials:

Gambling Client
"I made an appointment to see if Stewart could help me conquer my horrendous gambling problem. This was a problem I had for 25 years and was now seriously affecting my marriage. This really was the last chance saloon for me. I noticed the difference within myself after the very first session. I no longer had the desire to gamble. I was happier, had more money and more importantly, I'm still married. I haven't gambled for 6 months and that's not all. I recently saw Stewart to see if he help me overcome my fear of water. One session, and my fear is gone. My only regret about this is that I waited so long before I sought Stewart's help.

It's the best money I've ever spent!! Stewart, thanks for everything!" Steve, (Angus)
Smoking Cessation Clients
"I booked an appointment with Stewart in January 2018 as I had been diagnosed with lung cancer and really needed to give up smoking, something I had been trying to do, on and off, for over 30 years.
One session of hypnotherapy and the CD to listen to at home (which I did everyday for about a month and then every other day for a week or so) and I haven't had a cigarette since! Stewart was very professional and very welcoming. If anyone is really struggling to give up then I can highly recommend Stewart but you must remember to follow the rules and listen to the CD everyday for the required time (3 weeks I think). To be honest, I never once heard the entire CD (about 50 minutes long I think) as I ALWAYS fell asleep! and would wake up just as it finished. Stewart said this was quite normal and your sub-conscious would absorb the words even when asleep. It is now December 16th 2018 and I am 11 months a non-smoker." J.M (Dundee)
I can't tell you how grateful I am to you. It's amazing - the best part is that I don't actually feel physical cravings, which was something I expected to have. I can't thank you enough, Stewart." G. Connelly (Dundee)

Panic Attack Client
"Thank you Stewart for the hypnotherapy. It really helped with the panic attacks, and I can't remember now when I last had one. I can't believe how much the hypnotherapy has helped me!" E. Clunie (Arbroath)

Anxiety Client
"When I first contacted Stewart I was suffering from the worst health anxiety I had ever experienced. After only a few of sessions my health anxiety was under control and what was even more amazing is that my confidence and general outlook on life was so much more positive. I have had several sessions now and I can honestly say that for the first time in a long time I am genuinely content and happy. I would highly recommend this service as it has made such an incredible difference to my life and how I carry myself. Even though I am feeling so much better now I will continue going to Stewart as I really enjoy how relaxed and happy I feel after every session." Claire (Dundee)
"This was an amazing experience. I can't believe how relaxed I felt after just one session of hypnosis. Stewart was a complete professional and I now feel so much better about myself and my job!" B. Hastie (Dundee)
"Before I came to see Stewart, I was in a bad place in my life. I had no direction and very little self-esteem. I now feel so much better about myself, and I feel like I am taking back control over my life. Thank you so much Stewart, you have helped me more than you can ever know." BH (Angus)

Interview Nerves Client
"Thank you so much for the help you gave me. It really helped me and I did get that promoted post that I was being interviewed for. The work you did during hypnosis had a really positive impact. Thank you so much, Stewart!" M. Anderson (Dundee)

Weight Loss Client
"Wow thanks Stewart! With your help, I managed to lose 2 stone, and now I feel so much better about myself. The best thing is that food is no longer constantly on my mind, and I feel that I have a much better relationship with food now. Thank you again!" L. M.  (Perth)

Virtual Gastric Band Clients
"I would like to express my sincere gratitude to Stewart for transforming a negative, wrecked, fragile individual into a  more positive and self confident person like my former self prior to illness. After my first session & conscientiously listening to the CD an amazing transition took place. Weight loss, massive wine reduction, with a much more positive frame of mind and back to being more active." Ann (Dundee)

"Before I attended sessions with Stewart, I was the biggest I've ever been. I was unhappy and not confident at all within myself. I felt like people were constantly looking and judging me because I was overweight. After my first session I left Stewart's feeling like a whole new person, I knew this was the start of a whole new journey and I had a great feeling about it! Fast forward 12 weeks and 3 more sessions and I've lost a marvellous 25lbs, I am even attending a gym now. Stewart always made me feel relaxed and welcome and supported me 100% through the last 12 weeks. For the first time in years I am looking forward to the future and I all that to you Stewart, thank you so much! SV (Dundee)
"I am delighted to have lost 18lb in the six weeks since our first consultation. The four sessions, complete with the virtual gastric band CDs, has given me the belief that I will continue to loose weight over the next few months to reach my goals of not being overweight and getting fit to enjoy my hobbies in the coming years." AB (Kinross)

Fear of Flying Client
"Visited Stewart with terrible fear of flying, hadn't been in a plane for 18 and was always petrified during all flights, after five sessions I've successfully flown to Belgium and have now another holiday booked in Spain going fairly soon, I found Stewart to be very professional and approachable with regard to my issues about flying, his understanding and professionalism during my sessions with him have made it possible for me to get back on a plane without the debilitating fear that I had suffered from, so my sincere thanks go to Stewart or as I'll call him now the miracle worker!" Kenny (Dundee)

Stress & Anxiety Client
"I would like to thank you so so so much for how you have helped me. My life is 100% back on track. What you do for people is priceless and I can't thank you enough."
J. Donald, (Dundee)

Public Speaking Client
"Just a quick line to let you know that the wedding went really well and I performed all my best man duties with absolutely no problem. Many thanks for all your help it is much appreciated!"
Gus (Dundee)


Driving Test Client
"I went to Stewart for 2 sessions with regards to my driving exam anxiety. I had previously failed my exam 3 times which had negatively affected my confidence. I had my fourth exam this morning and PASSED!! No minors, couldn't have been more perfect! I am so thankful for Stewart's help. Cannot recommend more." Nadia (Dundee)