Helplines
If you need immediate support with your mental health, there are options you can explore. If you're worried about your safety, call 999, head to A&E, or call your local crisis team if you have their number. If you don't think you need emergency support but you still need help, you can call NHS 111 (or NHS Direct 0845 46 47 if you're based in Wales) or you can arrange an emergency appointment with your doctor.
If you need to talk, there are lots of charities and helplines available to listen, signpost further information and be with you.
---
General support helplines
Samaritans
Samaritans offer a listening service 24 hours a day, 365 days a year. Call 116 123 or email jo@samaritans.org. Samaritans also have a Welsh language phone line open every day between 7pm and 11pm: 0808 164 0123.
Mind
Mind offers advice on mental health problems and where to get help Monday to Friday, 9am - 6pm except bank holidays. Call 0300 123 3393, email: info@mind.org.uk or use their web chat.
Shout
Shout is an anonymous and free mental health text support service, available 24/7. Text 85258.
SANEline
SANEline offers support and information from 4pm - 10pm on 0300 304 7000. You can also email support@sane.org.uk.
Switchboard
Switchboard is an LGBT+ support line, open from 10am - 10pm. Call 0800 0119 100 or chat online (from 2pm).
The Silver Line
The Silver Line is open 24/7, for those over the age of 55 looking for support. Call 0800 470 8090.
Young Minds
Young Minds offer a text support service for young people, 24/7. Text YM to 85258. If you're a parent worried about a young person, you can call Young Mind's parent helpline on 0808 802 5544 from 9:30am - 4pm, Monday to Friday.
Childline
Childline is a confidential line for children to call if they need help or advice about any topic. You can call 0800 1111 from 7:30am - 3:30am - Monday to Friday and 9am - 3:30am Saturday to Sunday. You can access one-to-one counselling from 7:30am to midnight Monday to Friday and 9am to midnight Saturday to Sunday. You can also send emails by signing into your Childline Locker.
---
Addiction helplines
With You
With You is a drug and alcohol charity working with adults and young people, in community settings, in prisons, in residential rehab and through outreach. You can speak to them via their web chat Monday to Friday from 9am - 9pm, and Saturday and Sunday from 10am - 4pm.
Alcoholics Anonymous
Alcoholics Anonymous run support groups and provide a helpline for those struggling with alcohol addiction. Call 0800 917 7650 or email help@aamail.org.
Talk to Frank
Talk to Frank offers honest information about drugs for anyone worried. Call their helpline any time on 0300 123 6600, text 82111 or email using this contact form.
---
Anxiety helplines
Anxiety UK
Anxiety UK is a charity that supports those living with anxiety by offering information, support and understanding. Call their infoline Monday to Friday (except for bank holidays) from 9:30am - 5:30pm on 0344 477 5774, text 0753 741 6905 Monday to Friday (except for bank holidays) from 9:30am - 5:30pm, or email support@anxietyuk.org.uk.
No Panic
No Panic offers support and information for those who suffer from anxiety disorders including panic attacks, phobias and obsessive compulsive disorders. Call their helpline, open every day from 10am - 10pm on 0300 772 9844. If you're under 18 years old, you can call their youth helpline on 0330 606 1174, open every day from 10am - 10pm. You can also email sarah@nopanic.org.uk for support.
---
Chronic Fatigue Syndrome (CFS/ME) helplines
Action for ME
Action for ME can share information, support and resources, as well as offering emotional support via active, empathic listening. Call 0117 927 9551 or email questions@actionforme.org.uk.
---
Eating disorder helplines
Beat Eating Disorders
Beat offers support and information for those living with eating disorders. Their helplines are open 9am to midnight during the week and 4pm to midnight on weekends and bank holidays. Call their adult helpline on 0808 801 0677 or email help@beateatingdisorders.org.uk.
If you're a student, you can call their Studentline on 0808 801 0811 or email studentline@beateatingdisorders.org.uk. Alternatively, you can call their Youthline on 0808 801 0711 email fyp@beateatingdisorders.org.uk or connect through their one-to-one webchats.
---
Maternal mental health helplines
PANDAS
PANDAS offers peer-to-peer support for those affected by perinatal mental illness. You can call 0808 196 1776 every day from 11am - 10pm or email info@pandasfoundation.org.uk.
---
Obsessive-compulsive disorder (OCD) helplines
OCD Action
OCD Action offers support and advice for those living with OCD. You can call them on 0300 636 5478 Monday to Friday from 9:30am - 8pm or email support@ocdaction.org.uk.
---
Pain helplines
Pain Concern
Pain Concern offers confidential, anonymous and free telephone and email services to those struggling with pain. Call 0300 123 0789 or email help@painconcern.org.uk.
---
Stuttering helplines
STAMMA
STAMMA can answer questions, listen and help you find information relating to stammering/stuttering. Call 0808 802 0002 weekdays from 10am - 12pm and 6pm - 8pm, access their webchat or email help@stamma.org.
---
Tinnitus helplines
British Tinnitus Association
The British Tinnitus Association provides information, advice and emotional support to people living with tinnitus. Call 0800 018 0527 or text 0753 741 6841 Monday to Friday from 9am - 5pm. You can also use their web chat service or email helpline@tinnitus.org.uk.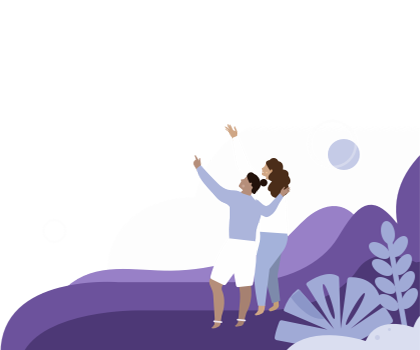 Find the right hypnotherapist for you