About us
When you come up against a problem, it can be hard to know where to turn for support. We're lucky that we live in a time where there are lots of professionals who can help in various ways, including ways you might not have considered before.
At Hypnotherapy Directory, we recognise the power hypnosis can have in overcoming problems and making a lasting change. We also know the world of hypnotherapy can feel a little unknown to some. This is why we've made it our mission to raise awareness of hypnotherapy, de-bunk common myths and connect people with professional support.
About Hypnotherapy Directory
Hypnotherapy Directory is part of a family of brands, grounded in family values. With our comprehensive library of resources and tools, you can unlock the potential to identify and transform unwanted behaviours.
Use the directory to browse and connect with experienced hypnotherapists to begin your own personal development journey, gaining support in areas such as confidence and motivation, overcoming addiction and managing fears and phobias.
---
The Happiful family
In 2005 two sisters, Aimi and Emma, launched Counselling Directory, a website dedicated to promoting the benefits of talk therapy. Having both experienced mental health issues at school and university, they knew how it felt to be overwhelmed and lacking guidance. They wanted to use their own experiences to help others find support from therapists. This formula of providing mental health information and detailed counsellor profiles proved successful, giving you the tools you need to find the right support for them.
---
In the years that followed, four other directories were born - all with the same mission to help people access support to improve their well-being. From counselling to coaching, holistic health and nutrition support, our directories cover all aspects of health and wellness. These websites form the Happiful family, a network of over 26,000 professionals.
Counselling Directory
Helping you discover the support you need by connecting you with professional therapists online and in your local area. Explore information about the benefits of counselling and determine if it's the right path for you at counselling-directory.org.uk.
Life Coach Directory
Empowering you to realise your full potential in life. Seek guidance from qualified life and business coaches or explore our extensive collection of resources designed to assist you in becoming the best version of yourself at lifecoach-directory.org.uk.
Nutritionist Resource
Here, you can gain insights into and plan the most suitable nutritional lifestyle for your needs. Nutritionist Resource provides a wealth of information on nourishing your health for a variety of health conditions and general wellbeing. Additionally, it offers opportunities to connect with nutrition professionals across the UK. Explore more at nutritionist-resource.org.uk.
Therapy Directory
Discover complementary therapies to relieve, relax, and rejuvenate. Search our directory of qualified therapists to find a treatment that suits your preferences. Popular choices for those looking to explore new approaches to well-being include aromatherapy, reiki, massage therapy and acupuncture. Explore the various therapies available at therapy-directory.org.uk.
Happiful magazine
We launched Happiful Magazine in 2017 to further our mission of creating a healthier, happier, more sustainable society.
Each issue is filled with guidance, insightful articles, and personal interviews, all aimed at nurturing a sense of positive mental health and well-being. We're committed to making the magazine accessible to as many people as possible, so you can subscribe to receive the free e-magazine straight to your inbox every month. 
Proud to be a B Corporation
In 2019, we became a certified B Corp (Better Corporations). Joining a group of companies who are pursuing purpose as well as profit, Happiful has met rigorous social and environmental standards which represent our commitment to making the world a better place. Find out more about B Corps and what it means to us.
---
The team
Our team, which is currently around 40 members, are based in Surrey. Together we work on the well-being directories and the magazine. From our dedicated content team bringing informative and inspiring articles to our hard-working developers ensuring everything runs smoothly behind the scenes, we're all passionate about what we do. 
To date, more 4.6 million people have found support through our resources.
Why choose us?
Hypnotherapy has come a long way over the years and while there is still some work to do to in raising awareness, more and more people are benefiting from this approach.
We understand that the unknown can be scary, and knowing where to start when it comes to finding a hypnotherapist can feel daunting.
We hope we can help take you through these first steps, which is why we've included everything we wish we'd had access to when we were first looking for a hypnotherapist, including:
A nationwide database of qualified hypnotherapists.

A Hypnotherapy Directory

policy

. This means all professionals are checked to ensure they provide evidence of qualifications or membership with a professional body before they can be listed with us, so you can be sure of contacting a credible professional.

A detailed library of 

fact sheets featuring useful information about how hypnotherapy might be able to help you.

An 

FAQs section that looks to answer any questions you may have about hypnotherapy, including what to expect in a session and what different types of hypnotherapy are available.

Member profiles - our members pack their profiles full of information including background, fees, and even availability - helping you learn more about them before making contact.

An

advanced search tool

, which allows you to filter your search according to your needs and location.
---
Get in touch
If you have something to say about the site, a suggestion to make, or an experience to share, please don't hesitate to contact us. We'd love to hear from you. And, if you have any queries about how to use the website, visit Not sure where to start?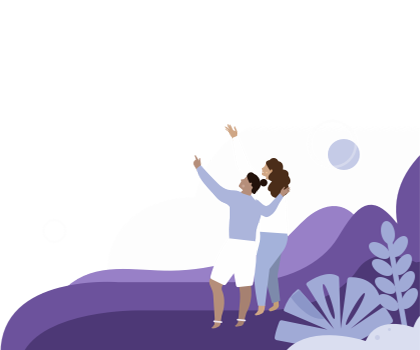 Find the right hypnotherapist for you