Not sure where to start?
We know when you're facing a personal problem, the idea of reaching out and seeking professional support can be daunting. Not knowing where to start or who to turn to can also feel overwhelming. Because of this, we are dedicated to making the process easy, providing you with the tools you need to make an informed decision about your next step.
We're here to help. To start, choose where you are on your journey:
Is hypnotherapy is right for me?
We understand that people can be unsure when it comes to therapies they don't know a great deal about. If you have acknowledged that you're ready to seek help however, just being here and reading this is a hugely positive step in the right direction. Be kind to yourself and give yourself the time you need to learn more about hypnotherapy and what it could offer you.
Having access to the right information is key. There is a lot of conflicting information available online, and this in itself can cause confusion and anxiety. Here at Hypnotherapy Directory, we have a dedicated team to ensure we provide accurate, up-to-date information.
You can find out more about hypnotherapy itself and what it involves in our FAQs section. Here we'll address questions such as 'What will happen in a hypnotherapy session?' And 'Does everyone respond to hypnotherapy?'
To see some common reasons people turn to hypnotherapy, browse our Hypnotherapy areas section. This contains detailed information about what hypnotherapy can help with. Lots of our hypnotherapists provide insight and advice too, you can find this in our Expert articles section.
To read how other people have found the hypnotherapy process, visit the Your stories section. Here you'll find honest, personal experiences from people who have had hypnotherapy to help them make a positive change in their lives.
Read as much or as little information that feels right for you. Trust yourself and if you feel overwhelmed while reading, you may need a break to digest everything. You may find the information provided offers a sense of relief. Or you may find that you'd like to contact a hypnotherapist to continue your journey.
I want to find a hypnotherapist
If you have decided that hypnotherapy is the right choice for you, your next step is to find a hypnotherapist who resonates with you. We have lots of hypnotherapists listed with us all with different expertise and approaches.
To help you find a hypnotherapist you feel comfortable working with, we have created our advanced search tool. Using this you can refine your search by location (or you can search for a hypnotherapist who offers online sessions), what's worrying you, type of practitioner and any other keywords you feel are relevant.
I had hypnotherapy to quit smoking - it was the best thing I could have done! I think it helped that I had come to a point in my life where I knew I was ready to stop, and I used hypnotherapy as that final push to quit completely.

I now use the anchors my hypnotherapist taught me if I ever get that desire to smoke! I'd say give it a go if you're trying to quit.

- Joe
Hypnotherapy is not an industry regulated by law, this means anyone can call themselves a hypnotherapist. To ensure everyone we list has had professional training, we have implemented a proof policy. You can learn more about this and what it means for you when you search the site on our Hypnotherapy Directory policy page.
If you have any questions about this part of your journey, please feel free to contact us - we are here to help.
I want to learn more about hypnotherapy
If you've already experienced the benefits of hypnotherapy and are keen to learn more about the industry in general, we pride ourselves in being a resource. On our site, you can search for local hypnotherapy events and workshops. Search by location and topic to see if any events of interest are taking place near you. If you're a hypnotherapist (or are looking to train as a hypnotherapist) you can also search for training/CPD events.
Our Recent news section is where you'll find news stories and inspirational posts covering a wide range of topics including well-being, self-help and of course, hypnotherapy.
Wherever you are on your journey, we want to be the hand that guides you towards happiness. Find out more about our mission on our About us page.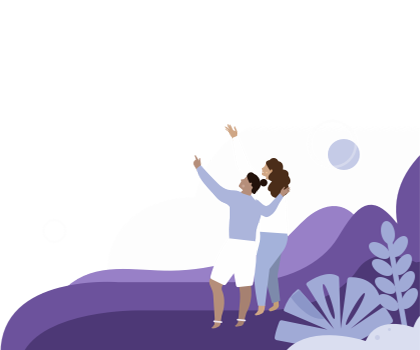 Find the right hypnotherapist for you