Hypnotherapy FAQs
If you're intrigued by the idea of hypnotherapy but aren't 100% sure what it is, or what it involves - you've come to the right place. Whether you're keen to quit smoking, ease anxiety or encourage healthy habits, hypnotherapy could well help.
Here, we'll go through some frequently asked questions to help you understand what hypnotherapy is, how it can help and how to find a hypnotherapist.
---
What is hypnotherapy?
Hypnotherapy is a form of therapy that uses the power of suggestion to encourage positive change. A hypnotherapist will use relaxation techniques to help you reach a state where the conscious part of your mind is relaxed and your subconscious part is more open to suggestion. They will then use suggestive techniques (where they 'talk' to your subconscious) to help encourage the change you're looking for.
For a more detailed explanation, we have a dedicated fact sheet. Take a look at What is hypnotherapy?
---
What's the difference between hypnosis and hypnotherapy?
Hypnosis refers to the process of inducing a trance to help promote communication between your conscious and subconscious mind. This can be done with the help of a professional, or by yourself i.e. self-hypnosis.
The term 'hypnosis' is often used interchangeably to refer to stage hypnosis - where an audience member may be hypnotised for amusement. However, this form of hypnotic suggestion is designed to elicit a more physical/external response whereas, typically, hypnosis is used to create a more psychological/internal response.
In just about every respect, hypnotherapy is completely different from stage hypnosis. The aim of the stage hypnotist is to wow the audience – often at the ridicule of the subjects on stage. A hypnotherapist, in contrast, is aiming for a completely therapeutic ambience.

- Hypnotherapist Jeff Cassapi DIP (Hyp) GQHP answers the question 'Is hypnotherapy ever like stage hypnosis?'
Generally, hypnotherapy refers to the therapeutic use of hypnosis to help with a specific problem or issue. A professional hypnotherapist can help you to find a state of deep relaxation and offer support to enable you to achieve your desired outcome.
---
Are there different types of hypnotherapy?
There are many different approaches and techniques used by hypnotherapy professionals - some of which may be more suitable for you than others. Your therapist may have trained in a specific type of hypnotherapy, or they may have studied a number of different approaches. It's possible that they may have also crossed over into other disciplines, such as counselling, or complementary therapies.
We would advise taking the time to do a little research. As a client, it's not necessary for you to understand the different types of hypnotherapy before your treatment. But, having a little insight can ease your mind and make you feel more relaxed about the experience.
We want to make this as easy as possible for you. So, we have created dedicated pages, which explain some of the most frequently used hypnotherapy types, including:
What will happen in a hypnotherapy session?
Many hypnotherapists now offer an initial consultation, generally lasting around one hour and usually involving several elements:
A discussion about your requirements and goals.
Gathering personal information such as sleeping patterns, lifestyle information, medical symptoms or medication, any treatments involving other healthcare providers.
An explanation of how the hypnotherapy process will work.
Practical details such as cost, cancellation policy, how many sessions might be needed.
After your consultation, your session can begin. While the way your session works may differ from therapist to therapist (each will explain how the process will work), the following typical session structure gives you an idea of what to expect:
A welcome chat where you can ask any other questions you have and get comfortable.
Induction. The hypnotherapist will lead you into a state of deep physical and mental relaxation.
Once deeply relaxed, the hypnotherapist can then begin 'change work' using techniques and approaches discussed and agreed to help you towards your goals.
Once the 'change work' is complete, the hypnotherapist will begin the transition to wakefulness, in which you are gradually brought out of your trance.
Time for any questions you may have, a summary of the session and progress made so far.
Watch this video from hypnotherapist Anne Gregory to learn more about what to expect from a hypnotherapy session.
---
Does hypnotherapy work?
Hypnosis has the capacity to work for most people but some are more susceptible to suggestion than others. Being fully committed to the process and feeling that you can trust your hypnotherapist is key. It's also important to keep an open mind, as any scepticism may subconsciously dampen your susceptibility.
I am so grateful to my hypnotherapist for helping me out with my needs - I've not smoked since. I walked in as a smoker but walked out of my sessions as a non-smoker. Thank you.

- Read Kev's story.
What can hypnotherapy help with?
Hypnotherapy is especially helpful for habit breaking, stress-related issues and for a range of long-term conditions. In recent years the approach has been gaining steam in the medical world after a recommendation from the National Institute for Health and Care Excellence (NICE) recognised hypnotherapy as a treatment for irritable bowel syndrome (IBS).
To explore the areas in which hypnotherapy might be helpful, please see our Hypnotherapy areas section.
---
What is self-hypnosis?
In basic terms, self-hypnosis is putting yourself into a highly focused state. It is commonly practised to help reinforce new, positive habits or to break unhealthy behaviour patterns. Self-hypnosis can be used alongside sessions with a qualified, experienced hypnotherapist to help reinforce new ideas and behaviours, or by yourself to try and facilitate change.
To find out more and to get started on your hypnotherapy journey, visit our self-hypnosis hub. You'll find self-hypnosis tracks made by our professional members for you to try. 
Can I have hypnotherapy online?
Yes, you can. Many hypnotherapists now offer virtual sessions which means they'll talk to you via video call. This can open up an opportunity to work with a therapist who lives far away, eliminate travel time and allow you to feel more comfortable. Visit our online hypnotherapy page to learn more and to find an online hypnotherapist.  
---
How do I find a hypnotherapist?
Use our search tool to find the right hypnotherapist for you. This will take you to a list of all hypnotherapists working in your area. To find out more about each hypnotherapist, simply click on their name. This will take you to their profile, where you can find contact details, price lists and a description of who they are, what they do and how they can help you.
If you have a specific area of focus you want a hypnotherapist to help you with, use our advanced search which will help you narrow down your search results.
---
How many sessions will I need?
The duration of therapy will really be dependent on your circumstances and the reason for which you are seeking hypnosis. If you are seeking hypnosis for a one-off service such as smoking cessation, for example, some hypnotherapists will deliver hypnotherapy in a single session of up to two hours.
Other issues, however, may require a longer-term approach with regular weekly sessions. Your hypnotherapist will let you know how many sessions they feel you might need when you start therapy and will be flexible when it comes to decreasing or extending the number of sessions according to your progress and needs.
---
How long will hypnotherapy sessions last?
Again this is really dependent on both your hypnotherapist and your circumstances. One-off services such as smoking cessation or gastric band hypnotherapy can last around two hours, while a general hypnotherapy session will usually take 50 to 60 minutes.
---
How much does hypnotherapy cost?
Fees often depend on different factors, including the experience of the hypnotherapist, the type of session and where you are in the UK.
On average, you can expect to pay between £50 - £100 per hour. Some hypnotherapists will offer a free initial consultation and, if it's an ongoing treatment you're looking for, some professionals provide packages - where you pay upfront for a certain number of sessions at a reduced cost. So, it's always worth asking about fees for clarity.
If you have any questions regarding the cost of hypnotherapy, reach out to your chosen hypnotherapist and ask them more. They'll be happy to explain how it all works and what the cost involves. 
Hypnotherapy is often a more expensive therapy than counselling, coaching or other similar therapies. In her article, Why does hypnotherapy cost so much? Marian Barry explores the reason for this fee structure. 
Can I get hypnotherapy on the NHS?
Access to hypnotherapy on the NHS is incredibly limited and while you can discuss the option with your healthcare provider, it's not widely available and the majority of practitioners work privately.
---
Is hypnotherapy for children safe?
Hypnotherapy for children and young people is considered both effective and safe. Children tend to respond very well to hypnosis as they are naturally quite imaginative and use their subconscious minds a great deal more than adults do. Hypnotherapy can help to address a number of issues commonly experienced in childhood, including exam stress, sleep problems, bed-wetting, phobias and low self-esteem.
---
What training should hypnotherapists have?
There are currently no guidelines in place stipulating the training and qualifications a hypnotherapist must have in order to practice. However, industry guidelines recommend that individuals should have completed at least an appropriate diploma or have completed a course that involved a minimum of 450 learning hours, of which 120 must have been face-to-face.
Here at Hypnotherapy Directory, all members are checked to ensure they meet our proof policy so you can be assured they have appropriate training. We do however always recommend you carry out your own research and ask about qualifications and insurance before starting hypnotherapy sessions.
---
How do I use Hypnotherapy Directory?
If you'd like some pointers on getting the most out of our site, take a look at our not sure where to start page. This provides a helpful bird's eye view of the website for those who haven't quite found their way around just yet.
---
How can I train to become a hypnotherapist?
Making the decision to become a hypnotherapist can quickly turn from exciting to overwhelming when you discover the number of training courses available. To help you shift back to the excitement, we've put together a training page with a few pointers on what to look for in a course and professional organisation.
We've also listed some training affiliate organisations that run courses that will enable you to join Hypnotherapy Directory once completed to help get your business off to a flying start.
---
More questions?
If you have a question we haven't covered in our FAQs, please get in touch.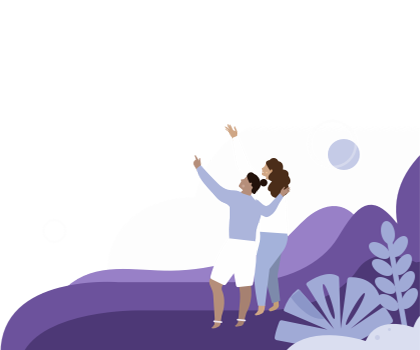 Find the right hypnotherapist for you