Hypno-psychotherapy
Hypno-psychotherapy can be used to change a person's behaviour, attitudes and emotions. It can be used to help manage pain, anxiety and stress-related health concerns, as well as helping overcome unwanted habits and improving confidence. Hypno-psychotherapists may also deal with more deep-seated problems, like those addressed by other branches of psychotherapy.
---
What is hypno-psychotherapy?
In this video, hypno-psychotherapist and BWRT practitioner, Rue Asher explains what hypno-psychotherapy is, and how the approach may benefit you.
Hypnotherapy is often used on its own, as a simple relaxation therapy, or it may be integrated with other forms of psychological treatment. This integrative approach is known as hypno-psychotherapy. It can include many therapeutic applications, such as:
cognitive behavioural therapy (CBT)
psychodynamic
Humanist
Gestalt
mindfulness
This integrative approach uses both hypnotherapy and psychotherapy to help with deeper problems that may not be addressed with hypnotherapy alone (such as trauma or abuse). When a professional is a hypno-psychotherapist, it means they have undertaken training in psychotherapy theory and practice, as well as hypnotherapy. This allows the professional to provide a supportive and empathetic relationship with the client.
There are a variety of applications within hypno-psychotherapy and the strategies used will differ, depending on the professional and the client's circumstance.
Hypno-psychotherapy supports therapeutic structures as the principal medium for positive change. While a flexible approach is vital, there must be equality in the working relationship between therapist and client. The client needs to feel comfortable and in a safe, supportive environment, in order to explore and clarify the reasons they are in session.
What is hypnotherapy and what is psychotherapy?
Hypnotherapy is a form of complementary therapy. It utilises our subconscious and the power of suggestion to promote positive change in our thoughts, feelings and behaviour.
Psychotherapy is a type of therapy used to treat emotional and mental health problems. It often involves talking, though it may also include other methods, such as art, music and movement.
---
The benefits of hypno-psychotherapy
Primarily, hypno-psychotherapy is a treatment method for psychological problems that can't be helped with hypnotherapy alone. As well as helping with a range of psychological concerns, hypno-psychotherapy can also help to manage unwanted habits, such as smoking. It can also help with social difficulties, including low confidence, panic attacks and phobias.
According to the National College of Hypnosis and Psychotherapy (NCHP), this integrative approach is also used to enhance sports performance and improve concentration. Stress-related physical problems, including migraine and IBS, are also thought to respond well to hypno-psychotherapy treatment.
---
Find a hypnotherapist
If you're ready to seek further help and believe hypnotherapy may be the option for you, the next step is to find a hypno-psychotherapist. You can use our advanced search tool to find professionals near you. You can look through their profiles to learn more about the way they work and if they are right for you.
As it stands, hypnotherapists are not currently regulated in the UK. This means that there are no laws in position outlining the level of training required to practice. To ensure your safety, we have a policy in place that requires all professionals to provide proof of membership with a professional body, or relevant qualification and insurance, before being listed with us.
When searching for a hypnotherapist, know that it's OK to ask questions. We encourage our members to include as much information as possible about their training, experience, and the way they work in their profile. This is to help you learn as much as you can before contacting them. Remember, you are entitled to ask more before deciding if they are right for you. Do your research, ask questions and when you are ready, send them an email.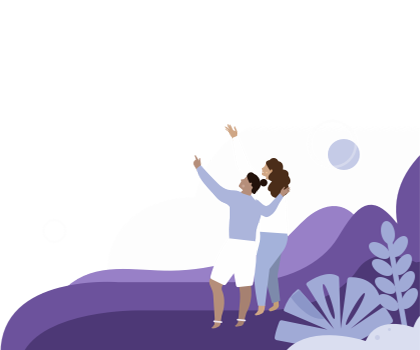 Find a hypnotherapist dealing with Hypno-psychotherapy