Anxiety
Why does hypnotherapy cost so much?
Are you interested in hypnosis? Perhaps you are someone who has toyed with the idea of hypnotherapy but has been put off by the costly fee structure. So why is hypnotherapy, in many cases, a more expensive therapy than counselling or similar therapies? Yes, hypnosis is expensive. But for a reason.
The cost of hypnotherapy explained
Unlike other therapies, which are largely based on listening to the client, making the occasional observation or asking a question, hypnotherapists are responsible for the input of subliminal guidance which is completely tailor-made for the client.
Sessions may be up to two hours long, where 'trance induction' is also included. This requires immense concentration by the hypnotherapist who will typically do 90% of the talking in the session. The demands on the therapist are naturally much higher than in other therapies. It is for this reason that reputable hypnotherapists will limit the number of clients they see per day so they can give their best.
What is hypnotherapy?
You might think that this means the hypnotherapist gets the client into a trance and then orders the client about. Well, that is a common fantasy of the media that ridicules hypnotherapy as a 'magic wand' that takes control away from people. Clinical hypnotherapy is nothing like that.
Hypnosis goes straight to the heart of the problem, corrects it and then moves on to enable the client to visualise a compelling future.
The first consultation is done at the conscious level. It involves taking a case history and helping the client define a goal or outcome for the therapy. The goal must be achievable, precisely defined in considerable detail, and morally ethical. Typical goals include: becoming free of anxiety and phobias, being more confident, embracing developmental stages, giving up addictions, passing exams, interviews, and losing weight. Some people want it for coping with pain and for medical procedures, such as having teeth extracted without anaesthetic.
We say 'seeing is believing' because deep down we all know, if we cannot see it, we cannot understand it (as any high achieving person will tell you). Believing is also seeing. Under hypnosis, the unconscious begins to see the goal clearly and so, starts to believe in it. The unconscious will then search for ways to knock obstacles out of the way in order to reach the goal. This is a unique path for each client.
This action can be very fast, which is why hypnotherapy is often a shorter form of therapy - though this will depend on the client and the goals they hope to achieve. Hypnosis goes straight to the heart of the problem, corrects it and then moves on to enable the client to visualise a compelling future.
So yes, while hypnotherapy does cost more than many other therapies, the results are more than worth it. And in many cases, they can come surprisingly quickly.
---
Want to know more? Visit our FAQs for information on the cost of hypnotherapy, what to expect from hypnotherapy sessions and how to find a hypnotherapist.
Share this article with a friend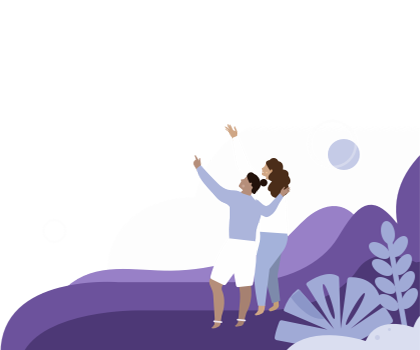 Find a hypnotherapist dealing with Anxiety