Solution-focused hypnotherapy
As the name would suggest, solution-focused hypnotherapy looks to help people achieve positive change. Rather than focusing on the 'problem', this approach centres around the solution. Using practical strategies, solution-focused hypnotherapy looks to inspire change in a relatively short period of time.
---
What is solution-focused hypnotherapy?
In this short video, hypnotherapist Tricia Maitland explains solution-focused therapy, the benefits of the approach and how to find a solution-focused hypnotherapist.

Some therapy techniques involve looking back at your past and considering what might have caused your current issue. For some, this approach is ideal and can be what's needed to move forward. For others, however, a different approach may be beneficial.
Solution-focused hypnotherapy does not focus on what has happened in your past and instead looks at your present situation, and your future.
The philosophy of solution-focused hypnotherapy is based on the work of Steve de Shazer and Insoo Kim Berg and the technique they developed, solution-focused brief therapy (SFBT). This form of therapy is used in different types of treatment, including psychotherapy and of course, hypnotherapy.  
Setting goals for the future is a key component. In this form of therapy you, the client, set specific, concrete and realistic goals. Once you have done this, your hypnotherapist will use questioning techniques.
For example, a solution-focused hypnotherapist may ask you to consider your preferred future; "What would your future look like if the problem you're experiencing had improved? What would have changed?"
Questions like these help solutions become more obvious, giving you actionable steps to take to reach your goal. A core belief of solution-focused practitioners is that you, the client, have the strength and resources to solve your own problems. The role of the therapist is to prompt and guide you along this journey.
Adding hypnosis to this technique is what separates solution-focused hypnotherapy from traditional solution-focused brief therapy. Hypnosis is a state of deep relaxation where the subconscious becomes more open to positive suggestion. Incorporating relaxation and guided visualisation can help to enhance the solution work being carried out.
---
What can it help with?
Like most hypnotherapy approaches, solution-focused hypnotherapy is very helpful for those with anxiety, or conditions that are made worse by anxiety. For example, phobias, panic disorder, irritable bowel syndrome and stress.
Those who struggle with low self-confidence and negative thinking may also benefit from this approach. Hypnosis is a great tool to help shift thinking to be more positive. This combined with the solution-focused work can really help you to replace negative, anxious thoughts with more positive and proactive thoughts.
---
What to expect
While this approach is client-focused and encourages you to discover your own inner resources, it's important to note that you are not alone in this. You and your hypnotherapist will work together as a team to move forward from what's troubling you.
All therapists have their own way of working, however, here is a rough outline of what you can expect in a solution-focused hypnotherapy session.
Time to discuss what's brought you to hypnotherapy and what you hope to achieve.
An explanation of hypnosis and how the brain works in terms of forming problems and solutions.
An outline of how solution-focused hypnotherapy works and reassurance that you have inner strength and resources you are not yet tapping into.
Setting tangible and actionable goals.
Hypnosis, which will help lower anxiety and help your mind switch to 'solution-focused mode'.
Questioning techniques to help you figure out the steps you can take to achieve your goals.
Homework! Your hypnotherapist may provide you with a CD and suggest some exercises for you to try, you may also come up with suggestions for homework yourself.
In each session your hypnotherapist will talk to you about your progress, what you feel is working and not working to help you reach your ultimate end goal.
---
If you want to learn more about this approach, we would recommend getting in touch with one of our listed hypnotherapists who use the approach. They will be able to give you more detail about the way they work and help to ascertain how they could help you.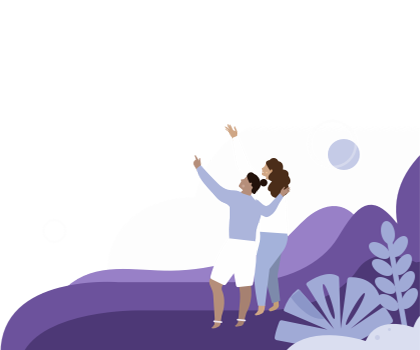 Find a hypnotherapist dealing with Solution-focused hypnotherapy