Type of therapy
Functional neurological disorder (FND)
Functional neurological disorder, or FND, is a term used to describe problems with the functioning of the nervous system. This means there are issues with the way the brain is sending and receiving signals, leading to a range of symptoms that can't be explained by other conditions. Here we look at FND in more detail and how hypnotherapy could help.
What is FND?
Functional neurological disorder (FND) tends to be diagnosed when other neurological or medical causes are ruled out. The condition is somewhat of an umbrella term and may refer to a number of concerns involving the nervous system.
Typically FND affects your senses (your ability to see and hear) or movement (ability to walk or swallow). The symptoms can come and go and often vary in severity, making it tricky to both diagnose and treat.
Causes
The causes of FND are largely unknown, though there are theories related to the parts of the brain that control the functioning of senses and muscles. For some, symptoms of FND begin following extreme stress or a physical or emotional trauma. While this is not the case for everyone, it can be a helpful factor to keep in mind when seeking treatment.
Risk factors
There are certain risk factors that may increase your chance of developing FND and these include:
experiencing recent severe stress or trauma
having a history of neglect or physical/sexual abuse as a child
having an existing neurological condition like migraines or epilepsy
having family history of neurological disorders
While FND is listed as a 'rare' disease, the functional symptoms are being seen more and more and FND is thought to be the second most common reason for a neurological outpatient appointment after headaches and migraines.
---
Is FND a mental illness?
In the past, FND has been seen as a purely psychological disorder, suggesting that symptoms come from past trauma alone. These days it's more widely acknowledged that trauma and stress can be risk factors for FND but may not be a sole explanation. Many people with the condition do not have experience of trauma, indicating that there are multiple factors at play.
Acknowledging and addressing possible psychological contributing factors is recommended, but this shouldn't overshadow the variety of treatment that may help.
---
What are the symptoms of FND?
Signs and symptoms of a functional neurological disorder can vary and will depend on individuals. As mentioned previously, they tend to affect movement and senses, and may include the following.
seizures or seizure-like episodes (nonepileptic seizures)
difficulty walking, tremors, or other forms of unusual movement
weakness or paralysis of muscles
balance difficulties
swallowing problems
vision impairments
numbness
difficulty hearing
speech problems, including slurring or inability to talk
cognitive issues, such as impaired memory or concentration
These symptoms can come and go, and may progress quickly. There are some misconceptions stating that people can control FND symptoms, but this is not the case. The symptoms cannot be controlled. Other injuries or illnesses may trigger FND, so it's important that any underlying condition is also addressed when seeking support.
---
Getting diagnosed
Any symptoms that are affecting your ability to function should be investigated by your doctor. Currently, there are no standard tests for FND, so diagnosis is more about ruling out other conditions. Usually, your diagnosis will be explored by a neurologist, but you may also speak with a psychiatrist. Testing will typically involve both a physical and psychiatric exam.
The DSM-5 lists the following as criteria for this condition:
One or more symptoms that affect body movement or your senses.
Symptoms can't be explained by a neurological or other medical condition or another mental health disorder.
Symptoms cause significant distress or problems in social, work or other areas, or they're significant enough that medical evaluation is recommended.
Another term that may be used to describe this condition is 'conversion disorder', this is an older term but some professionals use it, so it's helpful to be aware of.
FND treatment
As FND can present differently, your treatment approach will depend on the specific symptoms you're experiencing. What is often most helpful is a team of support tailored to your needs. This may include occupational therapists, physiotherapists, speech and language therapists, and mental health professionals.
Physical therapists, speech therapists, and occupational therapists can help with movement and sense difficulties while mental health professionals can help you cope with the condition and, if appropriate, support you through any underlying trauma. Mental health professionals may offer a range of talking therapies like cognitive behavioural therapy (CBT) or eye movement desensitisation reprocessing (EMDR).
Medications are not generally used to treat FND, however they may be used to help with certain symptoms. For example, if you are struggling with insomnia or depression as a result of FND, medication may be offered.
Educating yourself and loved ones about FND can be helpful. It can be a misunderstood condition, so learning more about it can help you come to terms with it and find the right support. Connecting with others with FND can also help, look out for support forums like those listed by FND Action.
Reducing stress can also help you cope with the physical and emotional impact of FND. If extreme stress was a trigger for you, addressing this may be a top priority in your treatment. Stress reduction can include a variety of things, from meditation and breathing exercises to setting boundaries and prioritising self-care.
---
How can hypnotherapy for FND help?
Hypnotherapy can support those with FND in a number of ways. Helping to reduce stress is one way people may use hypnotherapy. The approach in itself is inherently relaxing, as you need to be in a deep state of relaxation for hypnosis to take place. Positive suggestions can then be offered by your hypnotherapist to help you respond to stress triggers in a more helpful way.
Those who do acknowledge trauma as a contributing factor can also benefit from hypnotherapy. Many acknowledge that when we experience a traumatic event, the fight-or-flight energy can become 'stuck' in our bodies, leading to conditions like FND and other chronic symptoms.
During hypnotherapy, you enter a trance state, which is a dissociative state and is thought to be the same mechanism that people with FND tend to have problems with. Entering this state in a controlled way allows you to regain a sense of control, which can feel lost for many with FND.
Hypnotherapy can help by releasing the trauma from the mind and body and by training the subconscious to think in a more positive and outward-focused way. It is very useful in hypnotherapy to have the client see themselves well and without symptoms.

- Dawn Reynolds-Smith, Adult/Child Advanced Cl. Hypnotherapist
Hypnotherapy may be used alongside other approaches (including EMDR), but be sure to keep your team in the loop about any treatments you're trying. If you're ready to learn more about hypnotherapy for FND, you can use our search tool to find a hypnotherapist today.
---
Further help
Would you like to provide feedback on our content?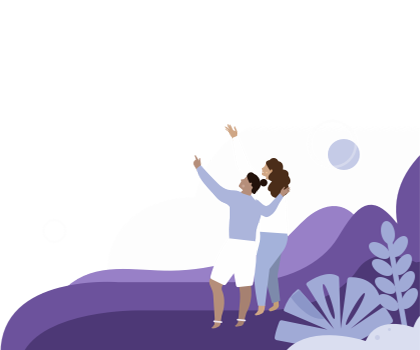 Find a hypnotherapist dealing with FND