Type of therapy
Erectile dysfunction
Intimacy with our partners is an important part of a fulfilling relationship and, often, this includes physical intimacy. When sexual problems crop up, it can cause tension and lead to difficulties, whether you're in a relationship or not. Here we explore erectile dysfunction and how hypnotherapy may help.
What is erectile dysfunction?
Also referred to as impotence, erectile dysfunction is when you are unable to get and maintain an erection. This is a common problem, especially in older people. While it is common, it can be upsetting and disrupting to your sex life. This can lead to increased stress and anxiety around sex and even avoidance.
If you've experienced issues for more than a few weeks, visit your doctor. They will be able to identify any underlying causes and offer treatment options.
Find a hypnotherapist who can help
Erectile dysfunction causes
Erectile dysfunction can happen for a number of reasons, including physical and psychological causes (and sometimes both). Some examples of physical causes include:
high blood pressure
diabetes
high cholesterol
hormone problems
post-surgery issues
injury
medication side-effects
excessive alcohol intake
using illegal drugs
tiredness
Some examples of psychological causes include:
depression
anxiety
past sexual abuse/trauma
past sexual problems
relationship problems
Those who cycle more than three hours a week may also be advised to take a break to see if this helps. Making sure you cycle in the right position and with a correctly fitting seat can help limit its impact.
For some, the issue starts because of a physical cause but the worry and anxiety about performance can create a psychological barrier. This can mean, even if the physical cause is addressed, the associated stress means the problem continues.
---
Erectile dysfunction treatment
Treating impotence is all about uncovering the cause and treating it in a holistic way. There are many treatment options you may be offered, depending on what's causing the problem.
Your doctor will likely start by helping with any underlying health concerns that are causing erectile dysfunction. This may involve you making some lifestyle changes to support cardiovascular health (such as reducing alcohol intake or making dietary changes).
You may be offered medication to help manage the problem. Some people use vacuum pumps, which work by encouraging blood flow to the penis. Talking therapies may also be recommended, and may include cognitive behavioural therapy or sex therapy. Some people find success through hypnotherapy, which works on several levels.
---
What's the difference between sex therapy and sex hypnotherapy?
Therapists who offer psychosexual therapy utilise talk therapy to help you understand the problem. They may work with you and your partner in a session, offering ideas for activities and exercises to try at home to help improve things. The aim is to help you be more open about the problems you're experiencing and find ways to overcome them. For some, this is a helpful approach.
Hypnotherapy for sexual problems focuses more on helping you to make changes deep in your subconscious. It involves less discussion and, instead, your hypnotherapist will lead you into a state of hypnosis where they can offer positive suggestions. They may encourage you to use self-hypnosis to continue your work after the session.
If you have tried finding a solution yourself or by talking to a sex therapist and the problem is still persisting, this could be a sign that change is needed at a subconscious level. This is where hypnotherapy can help.
---
How can hypnosis for erectile dysfunction help?
If there is a psychological element at play with your erectile dysfunction, hypnotherapy could be worth exploring. Stress, anxiety and past events can both cause impotence and make it worse. Hypnotherapy can help with any subconscious thinking patterns and stress responses that are contributing to the problem.
Hypnotherapy can help a man change his negative future forecast - where he imagines the embarrassment and frustration of erectile dysfunction disrupting his sex life - into a positive future forecast: a mental picture of the future in which intimacy is easy and enjoyable once more.

- Hypnotherapist Jon Creffield, HPD, DSFH, DHP, MNCH (Reg.) AfSFH
The aim of hypnosis here is to help you cope better in stressful situations and change the way you think about sex. When experiencing a sexual problem, being intimate can become an anxiety-provoking event. Through hypnosis, your thinking can be re-wired to help you feel empowered, calm and in control. This can help you release any mental blocks you may have around getting an erection.
Hypnosis for erectile dysfunction can also help to improve your confidence. Low confidence can make a real impact on how anxious and worried you feel about sex. Experiencing a problem during sex can knock your confidence further, leading to a vicious cycle. Using suggestion techniques, hypnotherapy can help stop negative thinking, and help you feel more confident in yourself.
Hypnotherapy can also help you with any recommended lifestyle changes, like quitting smoking, reducing your drinking or managing your weight. Our habits tend to operate subconsciously, so when we need to change them, we need to work in the subconscious.
Hypnotherapy works by putting you into a state of deep relaxation (known as hypnosis). When we're in this state, it's thought that our subconscious is more open to suggestion. Hypnotherapists can then offer different suggestions to our subconscious, encouraging new ways of thinking that benefit us.
---
How to find a hypnotherapist
If you want to try working with a hypnotherapist to help with erectile dysfunction, you're in the right place. Use our search tool to find a list of hypnotherapists who can help. Learn more about them on their profiles and contact someone who resonates with you. Talking about our sex lives can feel daunting, but professionals are there to help and know how complex these issues can be.
Try to work with someone you resonate with and feel you can trust as this can help you feel more relaxed during your session. The number of sessions you'll need will depend on your personal circumstances, this is something your hypnotherapist will talk through with you.
During the initial consultation, you'll have space to ask any questions and ensure you feel comfortable before undergoing hypnosis. You may also find it helpful to read more about what happens during a hypnotherapy session.
They may share self-hypnosis techniques with you, to help continue your work from sessions. Using hypnosis to help with any psychological factors alongside any health recommendations from your doctor can help you take a holistic and effective approach to overcoming erectile dysfunction.
Would you like to provide feedback on our content?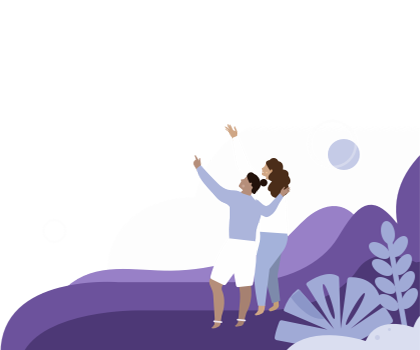 Find a hypnotherapist dealing with erectile dysfunction