Type of therapy
Weight loss
Hypnosis for weight loss can be an effective way of challenging unhelpful mindsets that may be subconsciously (or consciously) decreasing your chances of successfully losing weight.
Do I need to lose weight?
Before you begin your weight loss journey, it's worth asking yourself why you feel you want or need to lose weight. Is it to improve your health? Has a medical professional recommended weight loss? Or are you worried about what others may think about you?
According to the latest statistics, 63.5% of adults in the UK are considered to be overweight or obese. Understanding what a healthy weight is for your height and age can be a good place to start, although, there are many debates around how helpful BMI measurements are in relation to health.
Whatever your reasons, losing weight can be a long and difficult process. It isn't made any easier by the conflicting and often dangerous advice we're bombarded with through social media, advertising, and entertainment. There are so many products and adverts pushing weight loss pills and other commercial weight-reducing programmes which focus on restricting what you eat, rather than looking at how you eat or what you think about food. It's no surprise that some of us develop negative mindsets about what, how, and even when we eat.
And, with the average person trying 126 fad diets over the course of their lifetime, it's no wonder so many of us are desperate to find a way of losing weight that not only works but is sustainable long-term. This is where hypnotherapy can support you.
In this video, cognitive hypnotherapist Natalie Swanson (BSc, BComm Hons, DipCHyp) discusses how hypnotherapy can support you in losing weight and improving your relationship with food.
What is hypnotherapy for weight loss?
Hypnotherapy for weight loss is the therapeutic use of hypnosis to help facilitate changes in habits and mindset. It can help you change unwanted or negative thoughts, behaviours, or emotions that may be impacting what and how you eat.
Using hypnosis to put you into a state of deep relaxation, a hypnotherapist uses different techniques to help change your thought patterns. This can help you to understand why you may struggle to maintain or lose weight, as well as to recognise ways you might be sabotaging yourself with unhealthy choices of behaviours.
Hypnotherapy for weight loss aims to help you feel more confident about your body, and help you to lose weight responsibly and sustainably – without negatively impacting your emotional well-being. By targeting the unconscious mind with powerful suggestion techniques, a hypnotherapist can help you develop a more positive relationship with food and exercise. This is key to healthy, long-term weight loss and management.
---
Does hypnotherapy work for weight loss?
One of the most commonly asked questions in hypnotherapy consultations is: will hypnotherapy for weight loss work for me? The answer is that it's hard to know until you try it yourself.
Hypnotherapy can work for most people, but it's important to remember that some of us are more susceptible to suggestion than others. To get the most out of any form of hypnosis, it's important to be fully committed to the process, keep an open mind, be open to change, and work with a hypnotherapist you feel you can trust. Scepticism can subconsciously decrease your susceptibility.
While it certainly won't work in the same way for everyone, the process of talking about developing good habits and getting rid of bad habits should help plant a new level of awareness when it comes to food and exercise. For sustained weight loss, hypnotherapy should be used alongside a healthy eating plan and exercise regime.
Considered to be an alternative or complementary therapy, hypnotherapy is often recommended alongside other forms of support, such as talking therapies (working with a counsellor) or group therapy. If you want advice about eating better and exercising, you may also find it useful to work with a nutrition professional who specialises in weight loss or to speak with a health coach. It's often a combined effort of approaches that lead to success.
How does hypnosis for weight loss work?
Hypnosis for weight loss works by helping you to redefine and reshape your relationship with and attitudes towards food and eating. For many, it can offer a sense of relief and lessen stress or tension around food and eating. Hypnotherapy can help you break down attachments or unhealthy methods of coping that you may have subconsciously formed with food, helping you to recognise these unhelpful thoughts and processes. 
It can also help you to learn how to reframe your approach to weight loss. Instead of viewing the process as 'hard', 'impossible', or 'bound to fail', a hypnotherapist can help you to gain a clearer picture of your motivations for wanting to lose weight, helping you to become more focused and to stay motivated.
For example, you may think you want to lose weight to 'look better' but that alone may not be a strong enough motivator. Why do you want to 'look better'? Do you actually want to feel better? Is your confidence low? Are you worrying that your appearance may be impacting your career progression, your romantic relationships, or even influencing how your children's relationships with food are developing? By better understanding why you want to lose weight, your hypnotherapist can help you towards achieving your goal.
Hypnotherapists dealing with weight loss
What to expect from hypnotherapy for weight loss
What actually happens during a hypnotherapy session for weight loss? Knowing what to expect can take some of the worry out of the unknown. Before you begin your hypnotherapy sessions, your therapist will talk through how hypnosis works, establish what goals you wish to achieve, and find out if there are any specific areas you wish to address.
During a typical session, your hypnotherapist will:
Guide you into a state of deep relaxation.
Once your body and mind are fully relaxed, your hypnotherapist will access your unconscious mind (the part of us that works all of the time, but that we're not necessarily aware of, such as our survival mechanisms and innate instincts).
They will use soothing, carefully worded scripts to explore your reasons for overeating, and suggest new ways of thinking through visualisations. You have the control to reject any suggestions you don't feel happy with, without any guidance from your hypnotherapist. 
What hypnotherapy techniques are used for weight loss?
The techniques used can vary greatly depending on your reasons for wanting to lose weight. Some of the typical visualisation techniques that may be used include: 
Visualising the body you want or the level of fitness/health you wish to achieve.
Imagining how you will feel with your new look and health.
Imagining yourself reaching that goal effortlessly.
Seeing how much you will have improved from today.
Imagining how energised and confident you will feel.
Realising that the more you exercise, the more you will want to exercise and the easier it will become to do so.
These techniques are designed to empower you so that you can take control of your choices. If you're worried that your relationship with certain types of food is becoming unhealthy, however, hypnotherapy for food addiction could help you to break these negative thought patterns.
Through weight loss hypnosis, you can learn to enjoy the taste of healthy food and stop craving sugary, fatty foods. You should also learn to enjoy your body and not see it as a source of anxiety. By tackling those deep feelings that form the foundations of your eating habits, hypnosis for weight loss can help you adopt a healthier lifestyle and a happier mindset.
How long does hypnosis for weight loss take?
The length and number of sessions needed can vary from person to person, depending on your goals. Some people may see results in as few as one to three sessions, whilst others may need 10 or more sessions to help reinforce suggestions and positive changes.
---
Is hypnosis for weight loss safe?
Yes, hypnotherapy is safe for most people. While adverse reactions are rare, some potential side effects can include experiencing headaches, dizziness, drowsiness, or anxiety. 
Who shouldn't use hypnosis for weight loss?
If you've ever experienced hallucinations or delusions, you should speak with your doctor before attempting any complementary therapies including hypnotherapy. 
While hypnotherapy typically has no side effects, it can be beneficial to speak with your doctor before starting any new weight loss treatments. They may be able to advise other concurrent ways of improving your relationship with food, healthy eating, and exercise, such as through talking therapies, or working with a nutritionist or health coach. 
---
Will hypnotherapy help me lose weight?
It's important to remember that hypnotherapy must be approached with an open mind. Hypnosis can work for most people, but you must be committed to the process and feel that you can trust your hypnotherapist to get the most out of your sessions. Hypnotherapy may be able to help you lose weight by overcoming possible weight loss blocks.
If you find you're at a dead end with weight loss, you feel uncomfortable and unhealthy, hypnotherapy may help you achieve your goal.

- Juliet Hollingsworth (MSc) shares five ways weight loss hypnotherapy can help you achieve your goals.
What are weight loss blocks?
Lots of people try and fail to lose weight for a number of reasons. These reasons, otherwise known as 'secondary gains', are often unconscious, making it hard for us to overcome them.
The truth is, we can sometimes gain comfort by not making changes – we feel safe staying just as we are. So, we might consciously want to lose weight, but something in the subconscious is preventing us from making it a reality. Hypnotherapy for weight loss aims to expose these reasons, allowing clients to finally break through barriers that may have been preventing them from losing weight for many years.
Below are common reasons why you might find it hard to successfully lose weight.
You comfort eat
As babies, we learn to associate feeding with the comfort of our mothers. Some experts believe this association never really leaves us, so, when life gets stressful, we can revert back to those early days of complete dependency. This is where emotional eating can become a problem.
If you've ever found yourself reaching for a chocolate bar after a busy day, or ordering a takeaway when you feel lonely and sad, then you might be a comfort eater. As a comfort eater, you will find it more difficult to lose weight because you've let food become your coping mechanism and, without it, you might not know how to deal with your emotions.
Hypnotherapy can help to address this, helping you learn how to process negative emotions in a way that doesn't lead to comfort eating.
You eat mindlessly
In order to lose weight, you have to be completely honest about how much you eat and exercise. Even when you keep a food diary or use a food-tracking app, it's easy to forget about the odd snack here and there. Perhaps you pick at ingredients while you make dinner? Do you grab something on your commute to work, or tuck into a biscuit with your afternoon tea?
It's often these 'on the go' foods that catch us out but they really do add up. Even if you religiously stick to salad for dinner, conveniently ignoring all the things you eat in between won't be doing you any favours. This type of mindless eating is something hypnotherapy for weight loss can help you to overcome.
If mindful eating is something you struggle with, gastric band hypnotherapy could help you. The idea is to make you feel fuller for longer, which can help to prevent constant grazing throughout the day.
You ban food
Like a mysterious box you're told not to open, eliminating certain foods from your diet can make them all the more appealing. If you find yourself restricting the foods you eat, you're more likely to want to binge when your willpower takes a dip. 
The key to sustainable and healthy weight loss is to learn mindful eating. If you can eat mindfully, savouring every bite, then you'll be able to enjoy your favourite foods in moderation and avoid putting on weight.
Significantly, a key part of hypnosis for weight loss is helping clients to eat consciously – putting emotional factors aside and developing a stable relationship with food that promotes a healthy weight, long-term.
You don't exercise enough
Exercise is just as important as diet when it comes to losing weight. Sometimes mental blocks can stop us from wanting to exercise, including:
feeling a lack of energy
feeling too self-conscious to exercise in public
convincing yourself you'll 'go tomorrow' (every day)
Weight loss hypnotherapy can help you break down those mental blocks that are stopping you from making the most of your body. More often than not, getting your body moving and your heart pumping will make you feel better about yourself in general, leading to healthier behaviours and happiness in the long term.
---
Can self-hypnosis help with weight loss?
Self-hypnosis is a form of hypnosis we perform on ourselves. Used most commonly to reinforce new habits, break negative behaviour patterns, or change your outlook on life, self-hypnosis of often used alongside sessions with a hypnotherapist to continue reinforcing ideas, behaviours, or changes between hypnotherapy sessions. 
Self-hypnosis may be able to:
Help resolve subconscious emotional conflicts.
Change the negative ways we think about food.
Alter detrimental beliefs around weight, self-confidence, or our ability to succeed.
Help reduce cravings for unhealthy foods.
It's important to note that while self-hypnosis can be a helpful tool for weight loss, working with an experienced, qualified hypnotherapist can provide a range of benefits that self-hypnosis alone cannot. Working with a professional can better help you understand and identify underlying issues, tailor sessions to suit your personal needs, and adapt language and visualisation to best suit you. 
---
How much does hypnotherapy for weight loss cost?
The cost of hypnotherapy for weight loss varies between therapists. Some may offer a set number of sessions for a fixed price, while others may charge per session. Where you live, how you're accessing therapy (in person, online, or by pre-recording) and the type of hypnotherapy offered may or may not affect the cost. 
Many of the hypnotherapists specialising in weight loss on Hypnotherapy Directory list their fees per session within their profiles, as well as if they offer group sessions, discounts for a pre-booked series of sessions, or any other concessions.
---
Is hypnotherapy for weight loss available on the NHS?
Hypnotherapy for weight loss is not typically available on the NHS. It may be worth checking with your GP or local clinical commissioning group (CCG), as some areas may have exceptions to this rule, or may be able to offer other supportive options alongside hypnotherapy.
Would you like to provide feedback on our content?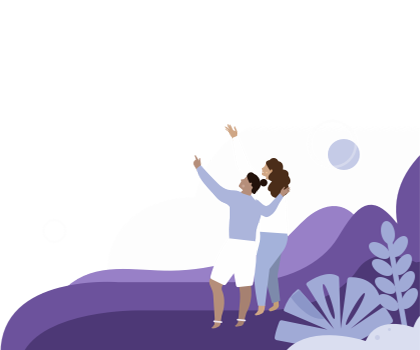 Find a hypnotherapist who can help with weight loss