Roger Gilbert MA (Cantab), D Hyp (Distinction) PDCHyp, MBSCH
Leeds, Yorkshire (West), LS17 7BW
0113 285 7136
0113 285 7136
07903 462715
07903 462715
Leeds, Yorkshire (West), LS17 7BW
About me
Anxiety/Stress: "Roger has been a fantastic support I have found him a sensitive and easy person to discuss my concerns with. He has enabled me to deal with anxiety with regard to work issues, in particular cyber phobia. I am now feeling much calmer and confident about work related issues.... I would highly recommend him as a therapist to anyone experiencing anxiety ..he is a highly skilled and emotionally intelligent person." GF, Leeds
I hope that you are well and remain so until the end of the Corona virus situation.
In view of the corona virus, I am currently working with clients exclusively online or over the telephone. If the idea of doing a counselling or hypnotherapy session over the telephone or internet is new to you, it is actually quite straightforward and works very well. See below for more information.
So if you need help with stress management, anxiety, a phobia, negative emotions, insomnia, habit changing or smoking cessation, and you think I might be the right person to help you, don't wait until the end of the Corona virus - please get in touch!.
I am very happy to discuss the help you are looking for and the help I can offer on an no obligation basis, so please feel free to call me over the telephone or via Skype ( my user name is gilbertwakefield) or email me.
The help I can offer
Over the years I have helped people with all kinds of problems - including stopping smoking, phobias of many different kinds, fear of flying, bereavement, addiction to prescription drugs, exam nerves, public speaking, weight loss, addiction to alcohol and gambling, social phobia, insomnia, confidence building, and stress management.
I use a range of approaches, depending on the needs of my clients: hypnotherapy (I am a member of the British Society of Clinical Hypnosis), Neurolinguistic Programming (I am a master practitioner), mBit coaching (I am a certified coach) and Havening Techniques (I am a registered practitioner).
My sessions last an hour and a quarter. The number of sessions needed varies depending on the nature of the issue.
Smoking cessation, is a one session "treatment" lasting about two and a half hours and the price includes a free "top up" if needed within a month.
You can subscribe to my free newsletter here: http://eepurl.com/bHqJFX
Testimonials
Here are some of the testimonials I have received. You can find more on my website.
"Roger was warm and friendly and extremely professional. He has helped me immensely in a short period of time with my mental and emotional wellbeing. I would highly recommend him to those in need of mental and emotional help including traumas. He is an exceptionally intelligent individual." [personal details withheld by request]
Insomnia: "Dear Roger, I have had five lovely nights' sleep. Thank you a lot." AO, Leeds
Bullying at work: "You are extremely good at what you do. You make it all seem so easy and natural and fun" PH, Leeds
Anxiety: "I have struggled with anxiety for many years....I have had three sessions of havening and the release from such strong feelings of anxiety ...is astonishing. I am sincerely grateful to Roger and cannot recommend an appointment with him highly enough." AM, Leeds
Please feel free to ask questions
I am always pleased to answer any questions you might have about any of the services I offer, so, if you would like to book an appointment, or if there is any further information you would like, please get in touch by ringing me on 0113 285 7136 or 07903 462 715 or email me or Skype me (my user name is gilbertwakefield). I offer a free no obligation 20 minute consultation when you can tell me what help you are looking for, and find out about me and the help I offer.
About me
After leaving Cambridge University, I trained as a lawyer and I practised as a solicitor for over thirty years. I began seeing clients for counselling/therapy/coaching two days a week in 1993 and have been a full-time hypnotherapist and NLP practitioner since 2014. In recent years I have trained and practised as a Havening Techniques Practitioner and mBit Coach.
I believe that this combination of approaches is the most effective for helping clients change the way they feel, think and behave, and get the most out of life.

I first became involved in the therapy field in 1985 as a client. This gave me a deep understanding of counselling and therapy from the perspective of the client and it was as a result of these experiences that I realised that I wanted to help other people.
Online sessions
There are now a number of ways of communicating via technology - the telephone and a range of video conferencing platforms. I use a platform which does not require you to download any software and is very easy to use - and I can use all of the usual video platforms such as Skype, Zoom, FaceTime, WhatsApp as well. If you are uncomfortable with technology, I can help you.
Training, qualifications & experience
In practice since 1993. Full member of the British Society of Clinical Hypnosis since 2001.
1989: Certificate in counselling skills
1990: Practitioner certificate in NLP:
1992: Second practitioner certificate in NLP
1992: Master practitioner certificate in NLP
1997: Certificate in clinical hypnosis
1998: Diploma with distinction in clinical hypnosis awarded by British Medical Hypnotherapy Examinations Board
2003: Practitioner diploma in clinical hypnosis
2003: Certificate in Emotional Freedom Technique
2012: Certified Civil and Commercial mediator
2014: Second master practitioner certificate in NLP
2014: Certified mBit coach
2016: Certified Havening Techniques Practitioner
Qualifications and experience

I started training as a counsellor in 1988, obtaining a certificate in counselling skills from Park Lane College, Leeds. After that I studied Neuro-linguistic Programming (NLP) obtaining a practitioner certificate in 1990, a second practitioner certificate in 1992, and a master practitioner certificate in 1992. I later trained as a hypnotherapist with the London College of Clinical Hypnosis and qualified with distinction in 1998. I have been a full member of the British Society of Clinical Hypnosis since 2001. I have attended many additional short trainings over the years.

From 1993 to 2000 I was a volunteer student counsellor for Leeds Metropolitan University and from 2000 to 2017 I was a volunteer hypnotherapist for Anxiety UK (formerly the Phobics Society).

Over the years I have played an active part in the therapy field in Leeds - putting on short courses in NLP and related subjects, running an NLP practice group from 1993 to 2000, and running a resource group for hypnotherapists and NLP practitioners from 2001 to date. During 2013 and 2014 I undertook further training in NLP and gained a second master practitioner certificate in July 2014.

In November 2014 I successfully completed training as an mBit coach (Multiple Brain Integration Technologies) - a powerful approach which ensures that your heart, head and gut instincts are all aligned and working together.
In August 2016, I became a certified practitioner of Havening Techniques.

I also run laughter workshops from time to time!
Member organisations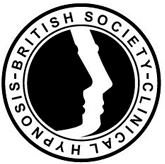 British Society of Clinical Hypnosis
The British Society of Clinical Hypnosis (BSCH) is a national professional body whose aim is to promote and assure high standards in the practice of hypnotherapy.

There are various types of membership of BSCH, including associate members, full members, diplomats and fellows.

Registration demands good quality training, ethical practice and adherence to a code of conduct.
Areas of hypnotherapy I deal with
Other areas of hypnotherapy I deal with
Other

I am happy to come and give talks to groups about hypnotherapy or NLP.

I have made a very well received CD on sleeping well which I will be happy to send to you for £10 inclusive of postage and packing.

I run a successful group of conservation volunteers and play the ukulele!
Therapies offered
Cognitive hypnotherapy
Ericksonian hypnosis
Hypno-psychotherapy
Hypnoanalysis/Analytical hypnotherapy
Solution focused hypnotherapy
Suggestion hypnotherapy
Time Line Therapy™
Fees
I charge fees per session (lasting an hour and a quarter) and the amount depends on whether you are earning, on a pension or benefits or have no income.
I do not ask clients to sign up for a course of sessions.
In normal circumstances I am able to take card payments.
Further information
Hypnotherapy is very helpful with all sorts of issues including:
anxiety and phobias
exam nerves
pain management
study skills
public speaking and presentations
stress management
anaesthesia and preparation for surgery
emotional issues
relationship problems
smoking, addiction and habit disorders
sleeping better
cancer treatment (eg. needle phobias, nausea)
enhancing confidence
What is Hypnotherapy?
Hypnosis is an entirely natural, relaxed state which you experience many times a day, and when you experience hypnotherapy - the use of hypnosis for beneficial purposes - for the first time, you will probably be surprised by how pleasant and "normal" it feels.
The benefit of consciously entering this relaxed state in a hypnotherapy session is that is a way of:
getting in touch with your imagination, creativity, inner strengths and healing abilities
gaining a greater understanding of what is going on in your life
helping you clarify your needs and goals
helping you to explore options and solutions
using your experiences and resources to move forward in a way in which fits you and what is important to you
In my experience everyone responds to and can benefit from hypnotherapy, though-like everything in life-everyone is different and you may respond more quickly or more slowly at different times.
Sometimes people think that hypnotherapy is a form of mind control. Nothing could be further from the truth. When you enter a state of hypnosis you do so of your own free will. You are not under the power of the hypnotherapist. You are fully aware and fully able to "wake up" if you wish.