Alcohol abuse
New Year, New You!
This is my philosophy every year on December 31st, 'Tomorrow is the first blank page of a new 365-page book, so let's write a good one!' And although some years have been tougher than others, honestly, I wouldn't change my personal novel as it has made me who I am today. I look forward to preparing my new chapters, whatever that may look like.
I don't know about you, but New Year's Eve for me is the day of the year. I enjoy nothing more than my nearest and dearest coming together (normally at my house) to celebrate, review, reflect, and recap on the previous year. I find the beginning of the year is a great time to draw a line in the sand for everything that happened last year, allowing me to focus and get excited about the next year ahead.
As the previous year unravelled, some have possibly been affected by personal incidents, traumas, or general tiredness and fatigue which has clouded the route one wishes to travel. Beginning a new year allows for us to focus on new and exciting goals. These could be physical, emotional, or mental. It really doesn't matter as all of these can make you feel a sense of achievement, giving you confidence and allowing you to reconnect with yourself again. 
Think about what resolutions you have set for yourself in the past or what goals you want to achieve next year. I am sure that some may not even bother to make resolutions, fearful of failure. Some people may choose: I am going to drink less, I am going to see more of my friends socially, I will spend more time with my family, I will go to the gym more, I will lose weight, etc. Whatever changes you wish to make, the biggest change will be to be or better yourself in some way. These are all conscious changes, but what really needs to change is the subconscious patterns that we can't see. This is the key to any change. 
The root cause needs to be found in many of us, which in turn helps change habitual patterns. For those of us who are totally focused on reaching the end goal, willpower, adrenaline, and sheer determination may kick in at the beginning but research has shown that 80% of people who set a target on January 1st will have failed by the beginning of February.

But don't fret. This is where hypnotherapy can help.
Hypnotherapy allows total focused attention where the mind is much more responsive to positive suggestions, helping reprocess unwanted thought patterns to begin new more desired ones and giving confidence and focusing on whatever you decide the 'new you' will look like.
Did you know that relaxation is the strongest and most powerful treatment for the symptoms created by stress? Relaxation allows the part of our brain that controls emotions - the amygdala - to step back from high alert, especially in fight or flight mode. Even if you are not stressed, it's so important to take time to slow down and relax, especially in this day and age with technology and with such a fast pace of life, our mind never seems to be allowed to relax.
Using hypnotherapy simply allows you to relax your mind, allowing you to restore and change any unwanted habits, whether it is an unhealthy diet leading to weight gain, unwanted thoughts spiralling out of control causing anxiety and sometimes panic attacks, unhealthy drinking habits leading to health problems, or simply unrealistic and irrational phobias sometimes caused by learnt behaviour.
Whatever you wish for, a solution-based hypnotherapy session is a collaborative process with the emphasis that change happens because you want it to happen.
Here is an interesting fact for you; New year celebrations began almost 4,000 years ago when the Babylonians promised their gods that they would return any borrowed objects and pay their outstanding debts at the beginning of every year. They believed that this would then mean they were in favour of the gods and the coming year would be prosperous.
So the question is, how are you going to attain your objections and goals? Let's make 2022 count and really achieve our own aspirations.
It really is all about believing in yourself 80% mental and 20% physical.

- Victoria Pendleton.
Share this article with a friend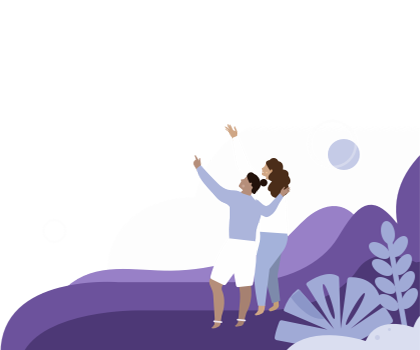 Find a hypnotherapist dealing with Alcohol abuse