Emma Wright, BSc (Hons), PG Cert (Clin Hyp) - Online Support
About me
I find some people think of hypnosis with fear, and ask me to help them as a last resort, when nothing else has worked for them. Is that you?
Well I want to reassure you that my approach is safe, gentle and progressive and we will move forwards at your pace.
I like to describe my hypnosis as a creative and insightful experience like no other, which can light you up from inside and act as a kind of springboard towards your dreams and aspirations.
And if you're still not sure whether hypnosis is right for you, I encourage you to arrange a free 20 minute telephone consultation with me. What have you got to lose? An opportunity to find a positive approach like no other, that's what.
You will find a video at the foot of this page if you're still not convinced!       
Challenging Times
We are living in and having to adapt to an unknown environment. I offer online hypnotherapy sessions so that you can feel safe and comfortable in your own home whilst receiving help. More and more clients are choosing to experience hypnosis online and are finding this option just as effective as hypnosis given face to face.
Lots of us are feeling anxious with the changes being thrust upon us. Some of us were already feeling anxious in our lives anyway. I am here to help you manage that anxiety.
Who can I help?
I work with adults and teenagers across a whole range of issues, including:
Anxiety
Phobias
Fear of flying
Panic attacks
Insomnia
Weight loss (Includes Gastric Band hypnosis)
Pain management
Infertility
IBS and other digestive system complaints
Infertility
Depression
My clients tell me they find hypnosis a welcome relief, that they get quicker results than with counselling and don't have to talk through what may have been traumatic experiences.
I also teach self-hypnosis, empowering you to maintain what we achieve in our sessions as well as reaching your long-term goals.
Where appropriate, I use other complementary therapies alongside hypnosis. These include Hypno-reflexology (where I use hypnotherapy alongside reflexology to deepen relaxation, helping with sleep and relieving stress); sports massage; hot stone massage and Japanese shiatsu.
Frequently asked questions

Please visit my website for further information on Hypnotherapy and my practice. https://www.wright4relaxation.com/hypnotherapy

Getting in touch...

It's my goal to help you make the most of your strengths and your opportunities – to help you to feel motivated and determined to succeed. That includes helping you to manage any anxiety that sometimes gets in the way of being the best you, you can be. By getting to know you, I'm able to tailor sessions that fit specifically around your needs and goals.

I offer a FREE initial twenty-minute telephone consultation, so please get in touch today. You can either call or text me on 07855 173810 or click here to send me an email.
Or if you prefer we can get started straight away with an online session. Just get in touch.
Training, qualifications & experience
Postgraduate Certificate in Clinical Hypnotherapy with The London College of Clinical Hypnosis and The University of West London (The only university accredited hypnotherapy qualification worldwide)
BSc Honours, Psychology
Certificates in Counselling Studies, Counselling & Psychotherapy Central Awarding Body, Levels 2&3
Various training programmes to support parents with adopted children who have attachment and other difficulties ... specifically with the objective of supporting adoptive parents
Approved Anxiety UK volunteer hypnotherapist
EMDR Practitioner
Sergeant At Arms for Ashtead Toastmasters International (public speaking) Group
Past volunteer roles, with MacMillan Cancer, Brigitte Trust (Dorking), and Victim Support. In-house training completed including Loss and Bereavement
Assistant Physiotherapist, NHS
Corporate experience in Retail Banking for 21 years
Other qualifications:
NVQ in Cancer Awareness, awarded by Macmillan Cancer
Diplomas awarded by The International Exam Board for Complementary Therapies for: Sports Massage; Reflexology; On-Site Massage and Stress Management; Anatomy, Physiology & Health; Hot Stone Massage; Bamboo Massage
Diploma in Shiatsu & Oriental Medicine (Morley College, London)
Professional body memberships
Associate member of British Society of Clinical Hypnosis
Associate member of International Federation of Holistic Therapists
Member organisations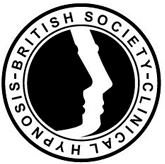 British Society of Clinical Hypnosis
The British Society of Clinical Hypnosis (BSCH) is a national professional body whose aim is to promote and assure high standards in the practice of hypnotherapy.

There are various types of membership of BSCH, including associate members, full members, diplomats and fellows.

Registration demands good quality training, ethical practice and adherence to a code of conduct.
Areas of hypnotherapy I deal with
Information about health conditions (*)

Hypnotherapy can enhance the well-being of individuals diagnosed with serious medical conditions, but should not take the place of medical treatment and advice. If you have been diagnosed with - or suspect you may have - any of these conditions, please speak to your doctor before starting hypnotherapy.
Other areas of hypnotherapy I deal with
Anxiety
Is anxiety or fear stopping you from living your life to the fullest? If you suffer from anxiety, panic attacks or unnecessary fear, I can help teach you relaxation techniques and build up your very own 'anxiety toolkit' to dip in and out of whenever you feel anxious or new challenges come along.

Weight loss & sugar cravings
In hypnosis, I help you to re-associate with the healthy neural pathways in your brain – an alternative to reaching out excessively for sugary food might be to choose a healthier food option 80% of the time and less healthy options 20% of the time.

Other services I offer include:
Cognitive Behavioural Therapy

Habits are conditioned and reinforced every time a behaviour is repeated. The aim is to replace the old conditioned response with healthier behaviour, opening up to new possibilities which are consistent with your goal, including changing mindset from the negative to the positive.


Mindfulness

When we become over-anxious, mindfulness helps to reduce the chaos in our minds. Mindfulness is achieved by focusing awareness on the present moment, accepting and embracing thoughts, feelings and sensations regarding a current challenge. The breath is used as an anchor for relaxation.


Relaxation

I use relaxation techniques including progressive muscle relaxation and the relaxation response, to calm the mind and reduce the body's stress response, to slow breathing and heart rate and relax every muscle throughout the body.
Therapies offered
Cognitive hypnotherapy
Solution focused hypnotherapy
Suggestion hypnotherapy
Fees
£55 per session (1 hour)
£65 first session (up to 1 1/4 hours)
Contact me by phone or email if you would like a free initial twenty-minute telephone consultation.
Further information
Testimonials:
Panic Attacks:
"Emma, I have fantastic news. My son had a great car journey down through France and Spain, with not one panic attack. In fact, I don't believe he has had a panic attack since finishing his last session with you. The tools you have given him to cope work brilliantly and he is so much happier. Over the summer my son worked on a building site doing all sorts of jobs, even ending up supervising men three times his age! It has helped his confidence no end and that, coupled with your amazing therapy, has enabled him to be such a much better person in himself.
I can't thank you enough.
You have literally changed a young person's life and given him courage and belief in himself."
Mrs F (Epsom)
"I recently visited Emma for hypnotherapy with my daughter who has been struggling with extreme anxiety before exams. Emma allowed me to be present in the session which was reassuring for my child and helped me to understand her methods and practice. After extremely useful breathing exercises she began the guided story, which was completely tailored to my daughter's young age. Using metaphors and examples that my daughter would understand and recognise made the experience comforting and accessible. Since the visit my daughter has used the techniques to great effect and has played the recording Emma made of the session before an important and usually stressful day. I am very pleased to say it has really helped to change her mindset and we will continue to use Emma's techniques".
(H Underwood, Ashtead)
Insomnia:
"Thank you for saving my life. That may sound dramatic, but it is the absolute truth. Six months ago, I was climbing the walls with frustration at how my life was collapsing around me due to chronic insomnia. My doctor would not prescribe sleeping tablets and so I was desperate to overcome a life-changing condition. So I tried yoga, stopped eating and drinking after 6pm, gave up alcohol but, most importantly, made an appointment with you for hypnotherapy. And I am sure it was the hypnotherapy and reflexology that have released me from the depression and terrible anxiety I was going through. You know, Emma, even typing this now, I find it hard to remember just how ill and suicidal I was, but I only have to read my diary. I cannot tell you how wonderful it is to have my life back and to be able to go to bed at night without being terrified of having another night without sleep. Since starting hypnotherapy with you, I have been sleeping like a baby. Thank you so much."
(S Hartley, Ashtead)
Fear of Flying:
"I was very afraid of flying for over 20 years, and normally taking serious medication to combat this. It was very interesting to know that Emma does hypnotherapy. My last flight to the USA which was recent, made me nervous. I was only able to book two appointments before I went. Emma was positive, calm and reassuring, and after both sessions I definitely had a better attitude towards my impending departure. Emma also gave me lots of helpful hints and tricks for before and during the flight. I can now happily report that following hypnotherapy, I didn't feel at all anxious during my flights. My medication didn't leave my bag. I thank you Emma. I would highly recommend hypnotherapy with you." (HG, Ashtead)
General Anxiety:
"I have just completed a course of hypnotherapy for anxiety with Emma and it was an enlightening experience. I was not entirely convinced beforehand that hypnotherapy would help, but under her very professional, calm and kind guidance I have found a wonderful new set of tools which allow me to feel much more able to control my anxiety. It was an extremely positive and relaxing experience and has given me so much more confidence knowing I can use what I have learned whenever I need to. I cannot recommend and thank Emma enough!"
(J Samuel, Reigate)
Comfort Eating, sleep problems, performance anxiety and addiction to social media:
"I went to see Emma Wright for hypnotherapy to help with 'comfort eating'. I found the sessions so beneficial that I decided to try a few other areas of my life that I felt I needed more control over: social media, not getting enough sleep and professional performance anxiety.
Each session commenced with an honest discussion about how these issues were affecting my life and how they made me feel. Emma was able to distil the essence of the problem and focus on those issues in each session, to reinforce a positive message each time. She made a recording on my phone, so that I could listen to the sessions whenever I needed to – which was helpful and convenient. The repetition of the message really helps to keep only the 'good thoughts' at the forefront of my mind. I have lost weight, I have deactivated my Social Media account and I am feeling a lot less 'outraged' and more relaxed with life. I feel free and in control – thank you Emma!"
(Mrs A, Epsom)
For more of my client's testimonials on a wide range of symptoms please visit my website: https://www.wright4relaxation.com/testimonials

Published articles