Quit smoking
Using hypnotherapy to quit smoking (everything you need to know)
There is no better time to improve your immune system than when a virus is rampaging across our planet. Smoking causes diseases and this is always the forefront of anti-smoking campaigns. However, smoking also weakens immunity against infections. You can use hypnosis to quit smoking, alone or with the help of a hypnotherapist. Continue reading to learn everything you need to know about using hypnotherapy to quit smoking. 
Does hypnotherapy work for smoking?
Hypnotherapy does work for smoking, in addition to many other techniques used to help with stopping habits and addictions. The research shows that whilst there is no major difference between hypnotherapy and other behavioural interventions or pharmacotherapies, there is a benefit to using hypnotherapy rather than nothing. Studies also show a significant benefit to using hypnotherapy alongside other treatment when investigating the hypnosis to quit smoking success rate. 
Stop smoking hypnosis
In previous articles and on my personal blog (Juliet Hollingsworth Hypnotherapy) I write regularly about the different types of therapy available and how hypnosis is not the therapy. Hypnotherapists sometimes use suggestion within a hypnotherapy session.
Suggestion surrounds you in advertising, media articles, government behaviour and of course our friends and family. Within us you have response expectancies that influence how you get to the outcome you expect. If you anticipate a specific outcome, your thoughts and behaviours will help make that outcome happen. Within a stop smoking hypnosis session the suggestion might be that you will leave the room a non-smoker forever. 
When you walk into your hypnotherapy session if you expect to leave a non-smoker, you will. Hopefully though your hypnotherapist will do more than merely sit there relying on your own response expectancies! 
Hypnotherapy to stop smoking includes metaphors, physiological information, addiction information and suggestion to help you leave the habit behind for good. Alongside this, it is important to become familiar with hypnosis as a form of remaining in control of yourself and your own mind.
If there is the possibility that you have a tobacco use disorder, withdrawal from tobacco might cause symptoms such as irritability, frustration or anger, anxiety, difficulty concentrating, depressed mood, restlessness, sleep difficulties or an increased appetite. Thankfully, hypnosis is useful in the management of each of these symptoms. 
When you meditate, using hypnosis you will train your brain to remain present in the moment. Strong mind control is the benefit of regular training. Just as you will lift a heavier weight with regular arm muscle training, you will manage stronger emotions with regular brain training. When you consider stopping smoking the symptoms of tobacco withdrawal make the process feel overwhelming. Within your hypnotherapy session your hypnotherapist will work with you to reduce the symptoms of tobacco withdrawal – should you use tobacco enough to get them – and teach you self-hypnosis so that you mitigate or manage any symptoms. 
How much does hypnosis to quit smoking cost?
A common question but an intriguing one when I consider the cost of smoking. Over the past thirty years there has been a decrease in the average number of cigarettes smoked per day from 15 to 10. Based on this, the cost for hypnosis to quit smoking is less than you will spend in two months on cigarettes.
Calculated using the average cost of cigarettes and the price of my two-session hypnosis programme, you will save five times the amount you will spend in the year ahead if you quit smoking with hypnosis today. I do also have a quick fix hypnosis session available on my website for just £35 which you can download right now should you wish to experience the complete smoking cessation programme at a lower price.   
If you are exploring how to quit smoking, hypnosis is an option that will provide you will a tool to enhance your life overall. Something you can use every day to perform better at work, manage anxiety, increase your confidence and more. 
Share this article with a friend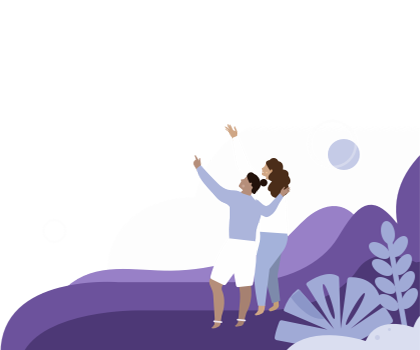 Find a hypnotherapist dealing with Quit smoking