Stress
5 tips for coping with Christmas
Christmas can be a wonderful time of year, but it can also feel like a complete nightmare. However, I hope I can give you some tips that will make the festive season more bearable, or even more fabulous!
1. Be kind to yourself
Many of us feel that we need to create a Christmas that resembles those in the movies. Everything needs to be perfect, with mulled wine, snow, and a feast of delicious food provided every 15 minutes.
Your rational brain will know that this is, in fact, an impossible dream, unless you have the prop department of a Hollywood studio on speed dial. Your unconscious, however, may well be in a trance of jingling bells and sparkling elves, working frantically 24/7 to create the Christmas you think everyone wants.
So be kind to yourself. Take time each day - perhaps even add it to your diary - where you can take a little while to chill out. This might mean a cup of tea and a mince pie in front of the TV, or it might mean quiet meditation or perhaps a walk. Whatever is your self-care of choice, it will help you to lower your adrenalin levels and raise your levels of oxytocin, helping you to feel calmer. 
You can only do so much, and Christmas is for you too, so be kind to yourself.
2. Accept
Part of being kind to yourself is also acceptance. At some point, it's important to realise and accept that you can only do what you can do. Christmas only lasts for a couple of days, and it is impossible to create that movie type scenario. There will be times when you don't have enough money, time, or energy to do everything you want to, so take some time to consider what matters.
Do you need to spend a small fortune on gifts? Do you need to make home-made cranberry sauce and mince pies, or can you just buy them? Or do without?
Surely what matters is spending time with the people you love? In which case, get out of the kitchen and take time to sit, chat, and laugh.
Share chores with the other people around you, and if they don't immediately jump up to help, ask them. People cannot read your mind, so let them now that you need them to lend a hand.
3. Connect
It's easy to feel disconnected at Christmas. We can assume that everyone else is having a fantastic time, but this is not necessarily true. It's so important to take time to connect with the people around you.
Maybe you could pop round to an elderly neighbour, or to someone you know is alone? Maybe take time to smile at someone in the queue at the supermarket? Perhaps you could give your time for the homeless or another charity? It's funny, but giving to others can make us feel so much better about life. You don't have to have lots of money - just the willingness to reach out and connect with a smile or a kind word.
Many of us can feel very lonely at Christmas. We may have lost a loved one, or perhaps our families are far away. It's so important to connect in a meaningful way as best we can.
4. Sleep
Sleep is such a healing activity. Over Christmas time, we can often find ourselves burning the candle at both ends, so it's even more important at this time of the year to try and get as much sleep as is possible.
Having a regular bedtime is a helpful tip, but might go out of the window over the Christmas period, so be aware of this. If you know that you have a crazy week of parties ahead of you then spend the week before looking after yourself.
If you have small children and know that you will be up on Christmas Eve wrapping presents, try to be a bit more organised and start wrapping a couple a day early on in December.
And if you need to nap - nap!
5. Plan
Hindsight is a wonderful thing, but a year is a long time. You may well be thinking on the morning of the 25th "I am never inviting 15 people for Christmas lunch again!", but the chances are that by next year you will have forgotten. So go and get yourself a little notebook, or create a note page on your phone, and start to make yourself little reminders for next year.
This could be anything from don't cook five kilos of sprouts because nobody likes them, to reminding yourself that there are spare crackers in the cupboard under the stairs. Hopefully though, by planning and making notes, you can start to get Christmas pared down to something manageable and even enjoyable.
I hope that you have the best Christmas and that you and your family survive unscathed, feeling calm and peaceful. If you think that it's all too much still, why not have a look at the Hypnotherapy Directory therapist finder for your area and consider talking to someone who can help you feel more relaxed and at peace. You might be surprised at the help they can give you, and then you really can enjoy a happy Christmas.
Share this article with a friend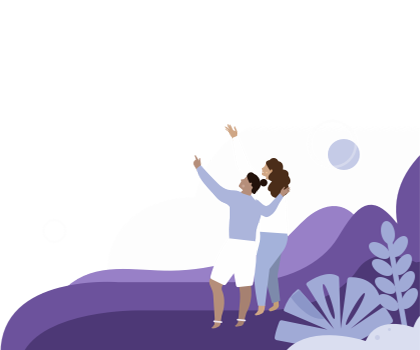 Find a hypnotherapist dealing with Stress