Anxiety
Hypnotherapy helped my anxiety
I had been suffering from anxiety for a while. I had been dealing with it in my own way, until I was challenged with a workplace event where I experienced some horrible incidents, including harassment and getting blamed for incidents I didn't do. This experience had a huge impact on my anxiety, to the point where I couldn't function normally. 
In the past, I had declined medication but, this time, I was ready for a prescription. But I also wanted to try another alternative therapy to work alongside this, as I was struggling more than ever. Trying to hold down my new job and function normally, all whilst experiencing flashbacks and second-guessing my work ethic (even though I had been in my career of caregiving for 26 years), it was really hard. Low self-confidence took me over.
So, I decided to try hypnotherapy. I saw a registered hypnotherapist who talked about all the issues I was facing and made me feel relaxed very quickly. He was confident and I felt confident that he could help me right away.
During my therapy, I was lead on a relaxing 'clearance journey' beginning in a beautiful country garden. I loved this scene, it felt like I was really there with nice water fountains and flowers everywhere and a little country house with a cat at the door. I felt peaceful there.
As the journey continued, I went into different scenes in my mind. The second scene is one that's stayed vivid in my memory - it was a beautiful cathedral room.
I liked this room. There was a priest there that helped me put any anxious thoughts into a big skip. I had a bit of work to do in that room; a lot of clearance happened there. There were shelves on the wall for good achievements and room for future ones, after clearing out all the bad stuff. It was a bit like a filter in the mind.
When I get anxious now, I often go back in my memory to the beautiful garden and the cathedral room. It makes me feel relaxed at times when I am nervous.
Hypnotherapy really has helped me - it has prevented me from needing my medication. I would thoroughly recommend giving it a try.
Share this story with a friend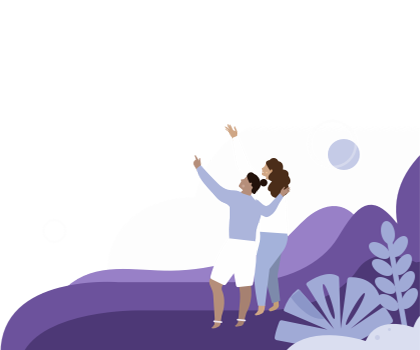 Find a hypnotherapist dealing with Anxiety