Weight loss
Weight loss motivation for 2018
Don't let 2018 be another year where you say you are going to lose weight, but don't get round to it!
This is a time of year where you will need motivation to lose that dreaded weight that you have put on over the last few months. You will need all the motivation you can get to fuel your weight loss. Once you have found utmost motivation you may find that you achieve the results that you desire. You will be well ahead on your weight loss journey, and this will be down to the fact that you wanted to change and you had faith in yourself that you could achieve your weight loss goal. Don't let 2018 be another year where you are exactly the same as you were in previous years.   
The diet bandwagon
With it being January, you will see a lot of things that may entice you into a fad diet. This could be starving yourself or being very restricted in what you can eat. However, diets don't work. So many people have been on the diet bandwagon and report they have managed to shed the weight at the beginning, but as soon as they gave up on their healthy eating plan they gained more weight than they had lost.
Going on a diet can be very difficult as our brain is constantly thinking about food, what we can eat, how much we can eat, when we can eat and what foods we are missing out on. This is why yo-yo dieters can put double the amount of weight back on as they tend to have a restricted diet, go through the despair of calorie counting and then lose motivation and then pile on more pounds. This cycle continues throughout most of a yo-yo dieter's life!
How to lose weight long term
There are some simple key things that you can do lose weight and to maintain it.
Have a positive mindset. The fact is that if you have a positive mindset and you have that drive and motivation to change the way you look, you will do it, and the journey to weight loss will become much easier.
Control your portions. Learn to stop eating when you are full, have smaller portions and make healthier choices with food.
If you master these key skills you can't go wrong and you will see the weight fall off.
How hypnotherapy can help you
Instead of pushing you on to a fad diet which is bound to fail, a hypnotherapist will work with you to eradicate all of the excuses that you have had for not losing weight. They will also work with you to control your food intake with these simple steps:
1. Fill your mind with activities that take your mind away from food.
2. Programme and affirm your mind through hypnosis to understand that you are firmly in control of your eating habits.
3. Get excited about your end goal and how you will look once you have lost the unwanted weight.
Use these simple steps to transform the way you approach your weight loss goals and you will succeed. By having a positive mind-set you will preoccupy your mind from having thoughts of denial of food restrictions and your mind will be just in the right place to shift the unwanted weight.
When you're focused on you end goal, your craving for food reduces and you eat less.
When you're excited about how you will look and feel once you have shed the weight your motivation will be sky high.
Share this article with a friend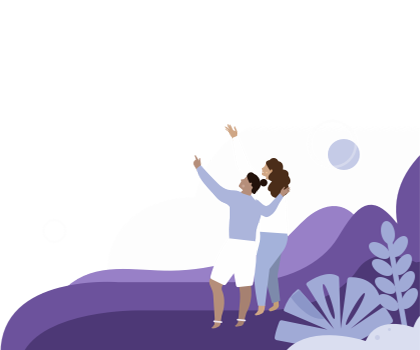 Find a hypnotherapist dealing with Weight loss