Weight loss
The three real secrets to weight loss...
So, it's that time of year where everyone seems to be about 'New Year. New Me' and all that happy clappy jazz! And, that is great - so long as you mean it, and so long as you intend to stick to this 'new me' - otherwise it's just words, and it's all a tad like groundhog day!
The most common 'New Year goal' tends to be regarding weight loss. Let's be honest, most of us (irrespective of how we felt about our bodies before) have put on some extra Christmas tub... so now it seems like a good time to say 'no more' and finally take control.
Will weight loss hypnosis help me?
Well, what are your expectations? Do you envision walking into a room, having a chill out for an hour where you imaging the fat melting away and then suddenly being a slim sexy Goddess (or God!) If you do... you may be disappointed. The thing is, 'weight loss hypnotherapy' (especially with the trend of 'gastric band hypnotherapy' and the like tends to be presented as a magic button, or pill. And, don't get me wrong it really can be, but it needs to be in the right way - not simply a 'one session, and your slim' kind of approach!
What are the three weight loss secrets?

So, you've heard me give you the 'bumbph' (I reckon that's a good spelling? Sounds right?) But, what are the key secrets to sustainable, long-term weight loss?
1) Immersive, longer term coaching and support
That's right! The first thing to know is that weight loss is a journey, and not a quick fix. Quite often it's about fixing habits built over years, as well as eradicating excuses you may have used for years. If you go for a 'one session miracle' you'll most likely find that you will find an excuse why it hasn't worked. Ideally you want to be surrounded by others with the same goal (even if through a Facebook group) and know that you have someone on your case, long-term, to ensure you're on track.
2) It's not about 'diets'

Fat busting secret two is that diets do not work. You probably know this, because you've no doubt tried them in the past. You need a long-term, sensible approach that you can easily stick to. Often it's not about 'calorie counting' – it's just about being realistic, eating a little less, and reducing the amount of crap making it's way into your body.
3) Accountability and feeling fabulous

The third secret is about having someone on board that makes you feel fabulous - (because you are absolutely worth it), while also giving you the 'firm but fair' kick up the backside when needed. It's always best to have a coach/hypnotherapist on board who's going to tell you how it is, and not take the excuses. After all you want results. And, if you're using a weight loss hypnotherapist isn't that what you're paying for?
I hope that these tips, and this article has made sense to you. If you implement the advice laid out here, you really can start to get the results you've been craving for so long, so much more easily. You may have noticed I tend not to be 'quite the same' as a lot of hypnotherapists out there either in tone or approach... but, if you've found this article useful then I'd love to hear from you! 
Share this article with a friend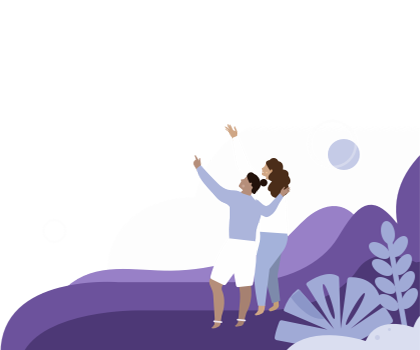 Find a hypnotherapist dealing with Weight loss