Weight loss
Losing weight is a piece of cake
All you have to do is eat less (especially sugary, fatty, processed foods) and take a little more exercise.
Despite this, the latest obesity stats for England are alarming:
The number of people with obesity in the UK has more than trebled in the last 25 years.

Doctors now say that the condition is reaching epidemic proportions.
Evidence shows that overweight/obesity is associated with a wide range of health problems including coronary heart disease, endometrial, breast and colon cancers, atherosclerosis, diabetes, osteoarthritis, liver disease and asthma.
More than one fifth of five year olds and one third of 11 year olds are overweight or obese.
Moderate obesity reduces life expectancy by two to four years; severe obesity by 10 years.
(Stats. compiled by the Health and Social Care information centre, BBC Science and The Guardian)
So why is it that so many of us and our children are dangerously overweight?
Firstly, the desire for unhealthy, fattening foods is an addiction (often begun in childhood) and to change the habits of a lifetime usually requires professional help.
It's convenient to eat cheap, processed, high energy food that's attractively packaged.
Your job and lifestyle are probably much less active than in the past and leisure activities such as watching television, playing video games and browsing the Internet are usually done sitting down.
You probably drive or use public transport and walk a lot less than you used to.
So what's the answer?

A combination of cognitive behavioural therapy (CBT) and hypnotherapy is most successful in achieving and maintaining weight loss.
Using CBT, you will discover the needs you are attempting to satisfy with overeating, and the triggers that prompt your behaviour.
Your therapist can suggest more positive ways of thinking around food and offer you coping mechanisms and strategies that will assist you to become aware of your triggers, change your behaviour and thus lose weight.
You will be offered the most appropriate hypnotherapy treatments to meet your particular needs and maximise your potential for success. These are likely to include strategies for managing cravings, increasing your impulse control, and symbolic imagery to help you change your relationship with food.
You will learn to recognise the feeling of fullness and eat only when you are hungry, and you will eat slowly and mindfully so that every mouthful is savoured. You will thus easily choose to eat more healthily with the result that you lose any excess weight and, in beating your addiction, become a healthier, happier, more confident person.
You will also find that eating properly improves your physical health. It diminishes mental and muscle fatigue so you will find yourself more alert and positively wanting to join in with whatever exercise and recreation you enjoy.
Unlike 'diets', therapy brings about a permanent change in behaviour, so the excess weight will reduce over time and you will discover a sense of freedom from your addiction to unhealthy foods, a renewed enjoyment in eating, more self confidence, and you will take pride in your achievements.
It will become a pleasure to look in the mirror at your more slender, healthier body. If you have children, you are their primary role model and they will copy what you do – not what you tell them to do. By adopting a healthier attitude to nutrition and exercise, you will give them the priceless gifts of good health, confidence and high self esteem. This must be a powerful motivator for any parent.
So losing weight without support is not a piece of cake, but the good news is that support is available to you in the form of CBT and hypnotherapy.
If you have the courage to access it you can easily become that slimmer, healthier, more confident person that you have always dreamed of being.
Here's some feedback from Anne, a recent client:
"Because I have not an ounce of willpower, and although being a lifelong sceptic of hypnotherapy, I decided to try to overcome my craving for sweet things, especially between meals,
The result after one session was amazing. I could resist all the foods that I previously loved and I even lost a pound in weight in the first few days.
I would certainly recommend the therapy to anyone struggling with weight, or other problems."
Share this article with a friend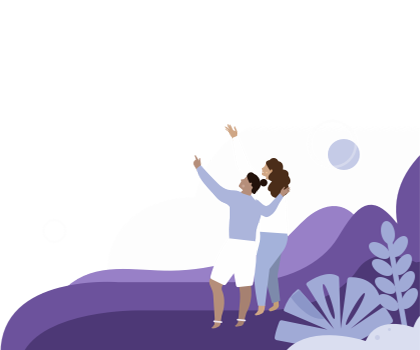 Find a hypnotherapist dealing with Weight loss