Stress
Hypnotherapy: Your superpower to cope with school holidays
The summer holidays mark a time of relaxation and fun for children, but for many parents, it can be a double-edged sword. While they look forward to spending quality time with their kids, the break from school also means managing work and family responsibilities in a new dynamic. As the days stretch ahead, the daunting question arises – how can parents navigate the summer holiday stress?
Enter the hero of our story – hypnotherapy! This powerful tool offers a unique approach to managing the challenges that accompany the summer break. From keeping children engaged to maintaining routines and coping with stress, hypnosis has something in its bag of tricks for every parent.
Let's start with the eternal struggle of finding activities to entertain the kids during the summer break. Parents often worry about keeping their little ones engaged and occupied, especially when they can't take time off work. This is where hypnotherapy swoops in, promoting a sense of calm and relaxation that allows parents to access their creative reserves from the subconscious mind. By tapping into this inner realm, parents can discover ingenious solutions to keep their children entertained, resulting in a summer filled with smiles and laughter.
The disruption of routines is another challenge that parents face when school's out. Children are no longer bound by the structured schedule, which can lead to chaos and disorganisation within the household. But fear not, for hypnotherapy dons the cape of a routine-builder extraordinaire! By utilising the power of hypnosis, parents can establish new routines and create a sense of structure during the summer break. Through hypnosis, parents program their subconscious mind to prioritise tasks, manage time effectively, and craft a daily routine that works harmoniously for the entire family. The result? A summer with reduced stress, a sense of stability, and predictability.
However, it's not just the kids who need to be entertained and organised during the summer holidays. Parents themselves often grapple with increased demands and responsibilities. Having their children at home all day can lead to feelings of overwhelm and anxiety. But fret not, for hypnotherapy has the antidote! By accessing the subconscious mind, parents can reframe their thoughts and beliefs about the summer holidays, fostering a more positive and calm mindset. This newfound inner calm can lead to an improved overall sense of well-being during the break.
Hypnotherapy serves as a formidable ally in equipping parents with effective coping strategies for any challenges that arise during the summer holidays. Whether it's resolving sibling conflicts, managing screen time, or striking a balance between work and family life, hypnosis taps into parents' inner wisdom and intuition, empowering them to make better decisions and handle any situation with grace and poise.
---
Hypnotherapy is the secret superpower that parents can use to navigate the summer holiday stress. From promoting relaxation to establishing routines, managing stress and anxiety, and developing effective coping strategies, hypnosis offers a comprehensive approach to creating a positive and enjoyable summer experience for both parents and children alike. So, as the summer break approaches, don't hesitate to unleash the transformative power of hypnotherapy and turn your holidays into a time of relaxation, joy, and super-powered parenting.
Share this article with a friend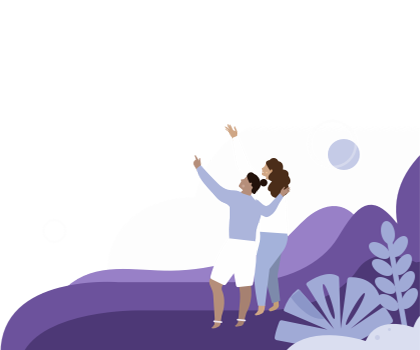 Find a hypnotherapist dealing with Stress