Confidence
How to regain motivation when you feel stuck
I'd like to tell you a story of where a thought about a humble pie took me. My brain never stops thinking of ideas: content for posts, how I can tweak techniques to suit a client, and the things I should be doing but am not. However, when it comes to Facebook lives, I have loads of ideas, but I don't do anything with them. So, recently, I did something about that.
After I left school, I trained as a chef, which I did for a period but pastry/patisserie was never really my thing. I didn't have the patience or the attention to detail needed. I'm very much an 'open the cupboard and magic something up' kind of person.
However, what is true is that I love a good pork pie (even though it gives me heartburn). Not pies from a supermarket but proper homemade ones, like from the butchers – preferably warm and bad for my heart and waistline. Recently, I'd been thinking that perhaps I could make one, and I kept having this random thought about what kind of fillings I could use. One yet to be tried, a Full English Pie. I just let the thoughts roam in and out.
One day I just thought, I'm going to give it a shot. I went to the supermarket to shop for the ingredients, even before this I'd Googled recipes for the pastry. That's how much I went with the thoughts before doing anything about it.
The result was that I made a pie (I actually followed a recipe, to a point) it wasn't a pork pie but a chicken and chorizo pie (still some pork in there, so it counts). It was one of the concoctions my brain came up with. The pastry was, well, fit to be a heat shield on a space rocket, and the filling was a bit dry. But you know what? For a first go, it wasn't a bad effort.
It got me thinking about perseverance because, when I was training as a chef, it was something I'd avoid making. I didn't think that I would have the skills to make a good product.
The universe has a very funny way of working as, that same week, to help with my worries about public speaking and to build confidence, I had a practice run of my presentation that I'm due to give to the largest hypnosis conference in America at Hypno Thoughts Live in July. Also, a friend told me about a film, The Subtle Art of Not Giving a F*ck. It's on Netflix, and I highly recommend watching it. So much of it resonated with me.
Where am I going with all this you might be wondering? Bear with me; the ride will be worth it.
For a while now, I'd not done any Facebook lives. I had worked myself up so much about doing them, it meant that I'd not done one in ages. In all honesty, it had been so long, it was at the point where I was paranoid that people were beginning to think I'd relapsed, and ended up back in a dark place.
I was in a dark place, not the old one but a new one – my head. I had a lack of motivation, a lack of self-belief that I actually had anything to offer, and it felt like I was hiding behind doing motivational posts on a Tuesday morning. I'm sure there is some irony in there.
However, I'd a newfound confidence from doing something that I once thought I couldn't do. Add in the confidence of doing the presentation too, and then the watching film – everything seemed to happen in a cluster.
I started to associate my drive to 'have a go' at the humble pork pie and use that drive as the foundation for a live video. Whilst I was unsure about it at first and I caught myself talking myself out of it, there was the seed of an idea that had been planted and it was trying to grow no matter what. We've all been there when we try to stop something growing: let's face it, some things won't be stopped.
Anyway, I was due to see a client that day but got there early. I found somewhere to wait and have a coffee, and there folks is where I actually typed this article. And then I actually did a live video related to it.
What have I learned from all this? Just because something didn't work for me before (even decades ago), it doesn't mean it's dead and gone. At the right time, it reappeared and had a huge impact. Also, something really random can start a thought thread that can end up somewhere brilliant. And there folks, is how the humble pork pie kicked my arse.
Were my first pies great? Nope. But after sticking with it, it got easier and along with tweaking the fillings to what I wanted, they improved (in spite of the heartburn).
---
If you feel that there are issues such as alcohol, drugs, or poor mental health that are impacting areas of your life and you want to explore what options are available to you, please get in touch. One thing you'll never get from me is judgement. I simply want to support you through your journey and find solutions that work for you. It starts with a phone call, don't worry about where to start, we start where we start, and take it from there.
Share this article with a friend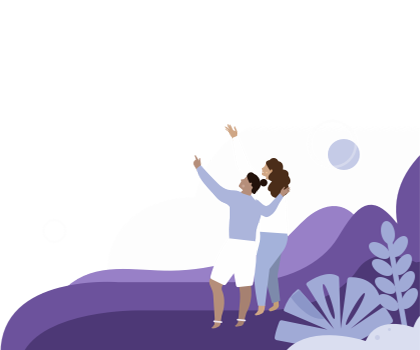 Find a hypnotherapist dealing with Confidence