Fear of flying
For fear of flying
Fear of flying was so bad for Ali that she developed a painful outbreak of psoriasis at the prospect. It almost ruined the holiday of a lifetime but Ali was determined not to be beaten, so she got in touch with a hypnotherapist.
Ali was given a realistic, effective and personalised treatment plan of hypnotherapy and EFT so that she could not only put her anxiety and panic behind her, but relax on the flight and enjoy her family holiday to Las Vegas. 
Those with a fear of flying will recollect their own symptoms – sufferers often experience anxiety before the journey, even just researching or booking the flight can trigger panic. Psoriasis and eczema has a close link to stress and anxiety and it is considered to be a trigger for the majority of people. 
EFT (emotional freedom technique) is a highly effective treatment for a wide range of problems, including anxiety, without side effects.
"EFT (emotional freedom technique) is a practical body/mind self-help method – a process of mindful and intentional tapping (gently, with fingertips) on several acupuncture meridian end-points on the face and upper body. An EFT intervention utilises the same pathways/channels found in traditional Chinese energy medicine, whilst also capitalising on our ability to think about or "tune-in" to our problem or issue in proactive ways.
EFT or "tapping" is easy to learn and flexible enough to be used by anyone. It can allow us to transform the way we respond to uncomfortable thoughts, feelings, and troubling memories (with pain, tension or stress, for example). Whether it is used alone or together with an experienced practitioner, EFT can bring surprising – and lasting – relief, change the energy we bring to any life situation, and so much more."
- AAMET International (The Association for the Advancement of Meridian Energy Techniques)
Direct quote from Ali
"I had (notice the HAD!) a huge fear of flying - I would be in such a state weeks up to the build up of a flight. I had an outbreak of psoriasis on one occasion on a build up to a holiday of a lifetime. I avoided flying at all costs - if there was an alternative, I would take it. When there wasn't, I was just a mess. I even took prescribed medication but unfortunately, the adrenalin from the fear cancelled out what the medicines should have done! Finally someone recommended hypnotherapy to me. I went to see a hypnotherapist right away (as I had a big flight coming up) and explained how I felt. The therapist offered me 'tapping' therapy. Don't ask me how it works, but all I can say is it DOES!! After only a couple of sessions the change was great. I was still nervous before my first flight as I couldn't be sure it had really worked until I was on that flight. But it did! I could relax, smile, not cry... and even managed sleep! Since then I have had several flights through my work - each one just gets better and better. I took a long haul flight just last week and actually enjoyed it. No worry on the build up, relaxed all the way. Pre-treatment, as much as I wanted this, I couldn't quite imagine it would really make this much difference - but it truly has! I couldn't recommend it more highly." 
Share this article with a friend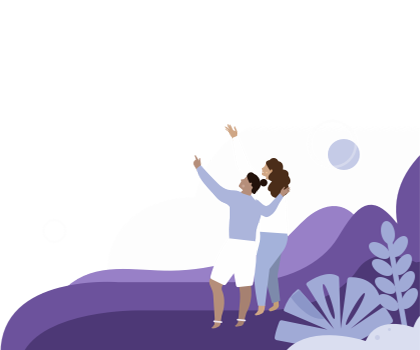 Find a hypnotherapist dealing with Fear of flying