Depression
Asking for help
Although life is slowly returning to normal and things are getting back on track, it still doesn't mean that everyone is ok. You might be feeling that everything and everyone around you is coping, feeling fine, flourishing even and resuming their old lives, full steam ahead.

As schools begin to reopen, offices are getting full, city centres begin to bustle again, it might seem that life is just one step closer to the new normal again. It may appear as if everyone else is doing well, except you...

You may feel overwhelmed by the return to work, the kids back at school, shops open, pubs and restaurants back to normal, and so on. With so many demands on you, like never before, with the added backdrop of COVID-19,  the normal pressures of life can be multiplied to breaking point. We all have so many extra things to think about these days: masks, face coverings, handwashing, track and trace, social distancing, bubbles, isolation, and so on. All of these on top of the normal day to day pressures might have left you feeling utterly bewildered, exhausted, and overwhelmed. Some people may be feeling stressed, anxious, depressed, and at worst, suicidal.

Please remember that we have all experienced the recent lockdown in our own unique ways and we continue to do so during the easing of the lockdown too. Some people flourished. Others struggled. Some faced new challenges. Others gained new opportunities. Some people experienced loss and grief. Some felt totally unaffected. Whatever your experiences, recent and current, please remember that all of our experiences are valid and genuine, as unique as they are too.
Mental health challenges 
You may be experiencing one or more of the following, or other issues/challenges:
grief and loss
illness
panic attacks
redundancy
loss of a loved one
unemployment 
OCD
poverty
anxiety 
depression 
trauma and PTSD
suicidal tendencies 
addiction
childcare issues
family breakdown 
divorce/separation 
phobias 
low self-esteem
lack of confidence 
This list is not exhaustive. People may be experiencing a range of issues/symptoms, COVID related or not. 
A key thing to remember is that whatever you are experiencing or feeling, help is available.
How can clinical hypnotherapy help?
Clinical hypnotherapy is used for a wide variety of symptoms, issues, and so on to help people reduce and alleviate symptoms, tackle issues, eradicate problems, and reduce and combat the negative factors in your life.

It is also used to enhance and improve personal qualities, create and boost the positive factors in our lives, and enable us to reach our optimum performance and goals in our lives. And so the message is to ask for help. Nobody needs to suffer in silence. Ask for yourself, ask for others, ask for a neighbour, a colleague, a friend...ask for everyone.
Although it may appear that life is back to normal and that everyone is fine, people may be struggling and finding life difficult. If you are experiencing suicidal thoughts and tendencies please seek immediate medical help.
Be there for the people in your lives. And remember that there are many options for professional support for you, for them, for everyone. The best way to help is to listen and to seek professional help.
Share this article with a friend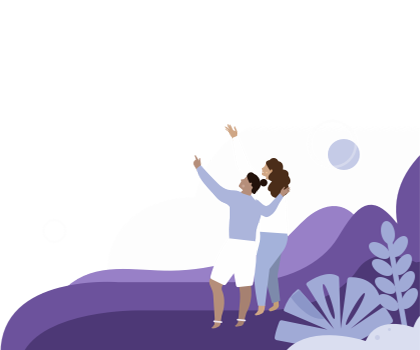 Find a hypnotherapist dealing with Depression