Anxiety
Returning to work after maternity leave with confidence
Quite often, returning to work can feel stressful after a long break, whether this is the first time you're doing this, or you've done it before. Time away from your job being in the role of a parent can mean that many women feel they've lost their confidence when it comes to the workplace. 
And it makes total sense that you feel this way! You are a different person to whom you were when you worked in your job - you're a parent now who has a completely different focus, different priorities, and new ways of thinking. On top of this you have different perspectives and concerns. Couple this with managing the logistics of family life and nursery drop-offs and pick-ups, alongside the tiredness that comes with parenting small people, it's no wonder it can often feel stressful.
Of course, this isn't the case for all – some women feel totally ready and confident and are greatly looking forward to returning to work!
However, if you're not currently in that positive headspace, I understand you may be worrying about some, or even all, of the following:
How will my baby be without me – no one knows her like I do!
Can I do my old job still and be as good at it as I was before?
What if the person covering my job was better than me?
Will my boss and colleagues think I'm not the same now that I can't stay back late or go out after work anymore since I'll need to leave on time each day?
Some of my team have left and I've not met the new people yet - will I still fit in? 
Perhaps you may be feeling some of these emotions:
Feeling anxious as your return to work date looms ahead and feeling like this is robbing you of enjoying the last of your maternity leave.
However you feel about starting back, some women feel guilty about going back to work and leaving their baby in the care of someone else.
Anger – it may be that financially you don't have a choice not to go back to work and this upsets you.
Sadness that your maternity leave is coming to an end.
The good news is there are a lot of practical things you can do to make this process less of an anxious time. There are some ideas below – some that may resonate with you more than others.
---
How to return to work without feeling anxious
Childcare
Quite often the waiting lists for childcare are long! Consider getting this sorted sooner rather than later. It's quite usual for people to research this during pregnancy and put names down on a waiting list.
It's a good idea to visit a few different childcare settings so you know you've made the right choice with the one you decide to go for. Word of mouth and current recommendations from parents who have a child in the setting you're considering often works well with childcare, so you could ask on local Facebook pages. Feeling prepared and confident in this area will take a lot of pressure off.
When arranging a settling in period with your childcare provider consider doing this a few weeks before your return to work date. This will mean you have some time to get your head around leaving your baby with someone else, but minus the stress of having started back to work at the same time. 
Talking to your workplace and colleagues
Clear boundaries are essential so there are no surprises. What things are absolute? Is it essential you leave at 5pm to give you enough time to collect your child before nursery closes? Are you unable to respond to emails once you've left work? How about travelling and overnight stays in your role – is this a no go now? 
Perhaps you're keen to move onwards and upwards in your role – having a chat with your boss to let them know that, whilst the early days will be a transitioning period, you'd still like to be considered for new areas and projects.
Are you up to date on any new benefits that could be available to you such as family healthcare insurance, or access to all important mental health help and services?
Preparing well in advance
Do you need some new work clothes? If you have the luxury of time or a nursery settling in period, this could be a good time to go out without your baby so you can think about just yourself. 
Use some of your baby's settling in period to do dry runs of how your new weekdays will look. Do the drop-off and then complete the journey to your workplace. How long does it take? Is it beginning to feel a little more familiar now? Doing these dry runs whilst relaxed will boost your confidence. 
Plan in advance for when those inevitable nursery bugs hit
It's normal for babies and young ones to get frequent colds and other bugs as their immune systems build. The inevitable call from the nursery asking you to collect your child can feel stressful, particularly if it's your first or second week back at work. Is there anyone who could step in last minute to help out in this scenario?
Would it be possible to ease into your return to work with lots of 'keeping in touch days' before you go back properly? 
Could you begin your first week back on a Wednesday or Thursday? If relevant, could your partner take some holiday during your first week back so they can be hands-on with your baby and drop-offs/pick-ups whilst you adjust, or could a grandparent give you a hand?
And what about those times when you really do have to leave work immediately or need unexpected time away from work because your baby is unwell? Discussing this with your boss before you start back is a good idea so you can come up with a plan, such as getting remote working access sorted in case you're unable to come in and will need to work from home for a couple of days. 
In the weeks before
See if you can get organised with nutritious food well in advance by cooking ahead -tasty, healthy sauces, stews and soups in readiness for those early few weeks of being back at work. Doubling up now, when you are already cooking anyway, means that quite quickly, you'll have a freezer full of nutritious and easy evening meals.
If you're still breastfeeding, do you need to discuss in advance about a private place where you can pump at work? 
Who does what chores may need to be rejigged now that you're back at work. Discussing with your partner as to who will do what chores before you start back to work could be a good idea so it's clear from the outset.
The day before
Of course, it goes without saying that getting 100% organised the day before is a good idea. Ensure you and your baby's bag are ready to go and that you have your lunch sorted and train ticket bought, or the car full of petrol.
Get an early night. Listen to one of the relaxing hypnosis audios you will have to soothe you and remind you that you will be just fine – more than just fine, you'll be great! And you are going to enjoy your first day back - just take a moment to imagine how good that feels!
---
There's no need to face all this alone because you don't have to
Why do I care? I care because I understand how anxiety can feel and as a mother of two, I've walked this journey myself. I offer cognitive behavioural hypnotherapy to help you ditch your anxiety – in this case via the 'Returning to Work with Confidence' sessions which are tailored to meet your very specific concerns and worries, leaving you feeling prepared and excited to go back to work. 
Ready to find out more?
Email jackie@innermedicine.co.uk to book in a free, no-obligation 15-minute chat. Zero pressure promised!
Share this article with a friend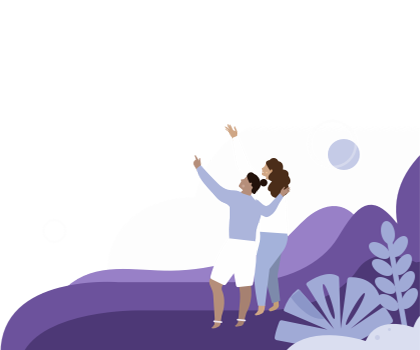 Find a hypnotherapist dealing with Anxiety