Depression
Movember - Let's all help our men live longer!
I can't believe it's almost November. Time really does fly, doesn't it? I wonder how many of you in November will join the Movember challenge.
For those who are unaware of what Movember is, it's so simple yet simple and extremely powerful. We grow moustaches for the whole month to raise awareness about men's health. But this isn't just about facial hair; it's about something much deeper.
Did you know that, on average, men tend to die four and a half years earlier than women? What's truly heartbreaking is that many of these premature deaths could have been prevented with some simple measures. So, let's make a commitment together to help our men live healthier, happier, and longer lives.
The leading causes of death in men are suicide, prostate cancer, and testicular cancer. It's a harsh reality that every minute, somewhere in the world, a man loses his life to suicide – that's over 510,000 men each year. It's even more concerning that three out of every four suicides are men.
So, why is this happening? Well, there are several contributing factors. Stress, depression, low moods, and social isolation play a significant role, and there's also this prevailing belief that it's not 'manly' to openly discuss how you're feeling.
This year, the focus of Movember is on men and their relationship with the internet. I bet you've heard people, maybe even yourself, say that you don't spend that much time on your phone or the internet. But here's a sobering fact – our screen time has surged in recent years. Why? It's all about the dopamine, the pleasure chemical in our brains. Our devices are incredibly good at keeping us engaged by giving us little hits of pleasure. But this can have a heavy cost – to our relationships, our work, and even our finances.
Understanding our screen time has never been more crucial, especially with the constant influx of new apps, online services, and the growing addiction to social media.
Now, let's talk about prostate cancer. An increasing number of men, around 10.8 million worldwide, are facing life with a prostate cancer diagnosis. Prostate cancer is the second most common cancer in men, and early detection is vital for improving survival rates. Here are some of the celebrities who have been diagnosed with prostate cancer; Nelson Mandela, Ben Stiller, Stephen Fry, Rod Stewart, and Robert De Niro to name but a few.
But there's hope. Movember encourages us to prioritise regular check-ups and screenings. This simple step can make a world of difference, not only for individuals but for families and communities as well.
So, what's the connection between Movember and hypnotherapy? Well, let's make it personal. Hypnotherapy can be a lifeline for men dealing with mental health challenges. It's a safe space to explore your emotions, confront your fears, and develop coping mechanisms. It can help break down the barriers that stop you from seeking help and make it easier to open up about your feelings.
Moreover, hypnotherapy can also help with managing your screen time. If you've ever felt like your phone has a grip on you, you're not alone. Hypnotherapy can guide you to regain control, maintain healthier relationships, and get back your focus and productivity.
In essence, Movember is not just about growing a moustache; it's about growing awareness, understanding, and support for men's health. It's about coming together as a community to create a world where men live longer, happier, and healthier lives.
So, as November approaches, let's all join the Movember movement. Let's grow those moustaches, raise our voices, and together, we can help men lead better lives. It's a personal commitment we can all make to change the future for the men we care about and for ourselves
It always seems impossible until it's done.

- Nelson Mandela.
Share this article with a friend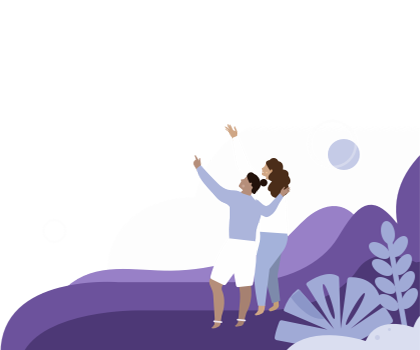 Find a hypnotherapist dealing with Depression