Solution focused hypnotherapy
Is asking for help a weakness?
Humans are a social species, we thrive when we work together as a group - we are literally hard-wired to do so. So why do so many of us struggle to ask for help when we don't know what to do or we are struggling? There are many reasons, some stemming from early childhood, some from more recent disappointments and sometimes when someone is struggling with stress they can decide that to only trust themselves is the safest path - a type of self preservation.
I was working with a client today and they told me, during the part of our sessions where I ask about the good things that have happened since we last met, 'I've realised that asking for help doesn't make me weak.' They went onto say 'I know it is OK to ask for help; I used to think I should have all the answers and do it all for myself. I would be wasting someone's time or showing myself up somehow and I would tell myself I was stupid. I know that's not true now.' 
Obviously we celebrated this landmark point in their therapy journey. And it is landmark, because we have 100,000 thoughts a day and, if a large proportion of them are negative or unhelpful, the inside of our head can be an unpleasant place to be - as it had been for this client. 
Their world had been full of I should do that or I must do this, with very little of what they wanted to do. If anything went wrong they internally berated themselves, feeling both angry and ashamed of themselves. Is this something you resonate with?
So what changed? Over just a few sessions of solution-focused hypnotherapy, they had been learning how to change the thoughts they were having, literally rewiring their brain to be more effective and a nicer place to be!
Instead of beating themselves up for needing help or getting it wrong, they looked at things from a more intellectual perspective and thought about what they would like it to be like or how they would improve it next time. 
When things went well they had started to make a note of it, to write down the positives of the day. This, although challenging at first, soon became enjoyable. Whilst making a note of the positives feels good, it is also a way to gently change the way the brain functions. 
The reason for this is, whenever we acknowledge something as positive, we release various neurotransmitters, reward chemicals, that act as a catalyst for mentally healthy behaviours. Repeatedly doing this creates and strengthens neural pathways that enhance and improve our thinking to be more positive and effective. 
This client now has much better conversations in their head and speak nicely and kindly to themselves. Again, this is nice, but we know that beating ourselves into success, though effective, has many downsides. When we encourage ourselves, celebrate our successes and are kind when we make mistakes, our motivation and hope remains intact. When we are motivated and hopeful we keep looking for solutions to the challenges we have and our thinking is more creative - we're more likely to succeed.
So, if you're fed up with the way you talk to yourself, just know that things can be different. There is another way. 
Share this article with a friend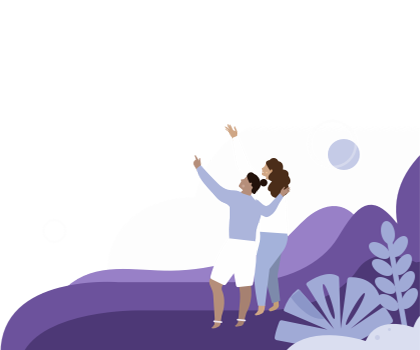 Find a hypnotherapist dealing with Solution focused hypnotherapy