Anxiety
How to reconnect with friends when you're feeling anxious
If you've ever experienced anxiety you've probably looked for tips online or been given advice from others about how you could try and ease your symptoms. Sometimes these tips are really useful, and they can really help to soothe you, but others could create more anxiety and it becomes a vicious circle.
Many of us that are experiencing anxiety are told to connect with family and friends, to reach out to them and have a chat, go for a coffee or something along those lines. This is great advice, and making sure we're not isolating ourselves and spending time with people we love and that make us happy will help ease anxiety; but what if the thought of putting yourself out there and picking up the phone causes you to feel even more anxious?
The reason why the thought of reaching out to friends and family causes you to feel more anxiety will be personal to you. We all experience anxiety in our own way. But it may be a fear of rejection, or maybe you're worried they've moved on and found new friends, or they'll only want to meet in a place that is new to you. It can be really hard to put yourself in a vulnerable position when your mental health is already suffering. But if you do things at a time that feels right to you, in a way that you're comfortable with, it will feel a little less scary.
Here are some tips for connecting with friends and family when your anxiety has affected your relationship with them:
1. Invite them to join you in doing an everyday task that you enjoy. This could be something like taking the dog for a walk, doing a food shop, getting some jobs done in the garden, or watching a film.  
2. Look at your diary and work out the days and times that you're available before you make contact. Then you can ask to see them at a time that's going to work for you, rather than trying to squeeze it in on a day when you're already rushing around.
3. Don't forget about technology, if meeting in person feels a bit too much for you, try catching up over a video call, messaging or email. You could even try something like a virtual escape room together.
However and whenever you can connect with others around you, try to keep it simple to start off with. Make a note of how you feel in the time before you see them, and then how you feel afterwards. Once you start to notice the positive effect socialising has on your mental health then you'll find it becomes easier and your confidence will grow.
The reason time you spend with friends and family can help ease anxiety is because it provides you with a distraction away from negative thoughts. This respite can really help you recharge and relax. If you then want to work on understanding the cause of your anxiety and building new habits and thought processes to overcome it, then hypnotherapy may be able to help.
Hypnotherapy can help you uncover the triggers for your anxiety, helping you understand why you feel the way you do. Your hypnotherapist can then use different techniques to help you adjust how you react and feel about those triggers. Allowing you to live a happier, healthier life with less anxiety.
Share this article with a friend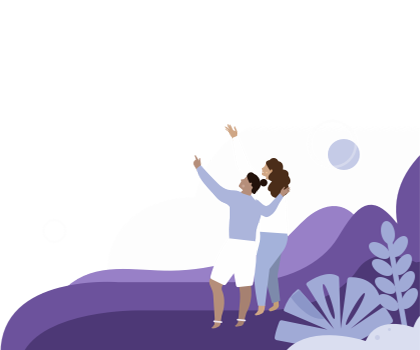 Find a hypnotherapist dealing with Anxiety