Anxiety
Anxiety in children/youngsters
Young people and children can feel anxious and worried at times, just like adults. They can also feel hopeless or sad and have worries and fears from time to time. Certainly, experiencing lockdowns where children were separated from their friends and had exams cancelled, could heighten anxiety, and trigger a knock-on impact that may well go on for years to come.
If you feel your youngster is starting to suffer with anxiety and that it's affecting their well-being, it may be time for them to get some help. 
---
What makes children anxious? 
Many of their anxieties are a normal part of growing up, however, if the anxiety is affecting their everyday life, it can become a problem. Severe anxiety in children can harm their emotional and mental well-being and begin to affect their confidence and self-esteem. As time passes and children get older, these behaviours and thoughts can get much stronger, causing our brains to create habits that can be hard to change.
Symptoms may present as worry and fear, but your child may also begin to avoid doing things that they enjoy. They may become withdrawn and avoid certain situations that make them feel anxious. You may notice the following behaviours from your child/teenager:
struggling to concentrate
problems sleeping or eating 
angry outbursts 
experiences negative thoughts or worries about bad things happening 
begins to avoid everyday activities like going out with friends or school 
lack of confidence to try new things
Teenagers can often suffer with social anxiety and avoid going out with their friends. There are ways parents and carers can help their children with this anxiety. It's important to talk to your child about their worries, reassuring them that you understand what they are going through.
---
Ways to help your child
You can help your child by encouraging them to:
practise relaxation techniques such as deep breathing
recognise the signs of anxiety
participate in physical activity daily
get the right amount of sleep
having a healthy eating plan including lots of fresh fruits, vegetables, whole grains, nuts and seeds
You may not have considered hypnotherapy as a way to help your child with their fears, anxieties, low self-confidence or self-esteem. Understandably, children know little about hypnotherapy, however, it can be an extremely beneficial option to help your child get over their struggles in a safe, fun way.
Rest assured that hypnotherapists have no control over your child's mind or any magic powers and can definitely not encourage your child to do anything they would not want to do. The whole process is a state of relaxation where we can encourage children to relax and to visualise someplace they love to be, and feel safe and happy. All suggestions will be simple and easy for them to understand and follow.
Recent studies have shown hypnosis to be an effective treatment for young adults, teens, and children to alleviate several issues. Hypnotherapy is a pleasant, relaxed state of mind and body that everyone experiences every day. We experience this state just before we fall asleep, and the mind becomes focused.
They will use their imaginations to resolve their problems within a relatively short period of time. Children are extremely good at accepting change, as their habits and thoughts are not as deep-seated as adults. Therefore, they can be wonderfully receptive to hypnosis and find it empowering, too.
Testimonial:
We have a 12 year old boy, who was suffering with anxiety issues. After the first session with Claire, we noticed a difference. Six sessions later, he became a happy child and able to deal with his problems.
Claire is an amazingly thoughtful, caring person. I would recommend Claire, with all my heart. Thank you, Claire.
Share this article with a friend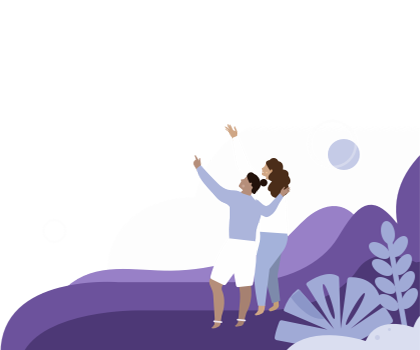 Find a hypnotherapist dealing with Anxiety