Anxiety
A vaccine, hope, and light at the end of the tunnel
2020 has been the most unpredictable and challenging year for decades. Compared to the two World Wars, the year has seen unprecedented changes to all of our lives. Every single one of us has experienced some sort of issues, obstacles, or challenges - no matter how big or small during this time. And it isn't over yet.
The recent celebratory and historical news of the very first COVID-19 vaccine ever being given to Maggie - a 90-year-old in Coventry - gives us all hope that the end is in sight and that there is light at the end of the tunnel. But we are not there yet as the medical experts inform us that the vaccine rollout will take many months. And so we still need to remember to wash our hands, wear a face mask, and to socially distance to protect ourselves and others.
We have all faced many challenges, during this time, so what can we do to help others?
12 Days of Kindness Christmas Challenge
One lovely way to care for people at this difficult time is the 12 Days of Kindness Christmas Challenge. It is a nationwide campaign and resource tool to encourage kindness and to support people to help others; friends, family, neighbours, and even strangers.
There are many ways to take part in the challenge including making donations to charities, doing small chores for family members, surprising a friend with an anonymous gift, helping a stranger in the street, or even just a simple smile and hello! 
Whatever it is, every little extra show of support and kindness encourages others to do the same and the kindness grows, and the love is spread! 
As well as every adult facing difficulties and obstacles during Lockdown and the pandemic, all of our children and young people in our schools have also faced unprecedented challenges this year. Mental health issues amongst children and teenagers have increased dramatically. Therapists, psychologists, and clinical hypnotherapists have reported a massive increase in demand for their services.
Children have discussed a wide range of issues affecting their mental health. These have included problems around homeschooling, lack of technology, poverty at home, feelings of loneliness and isolation, anxiety over returning to school, as well as fears of falling behind in their studies and upcoming exams. Increased pressures at home due to parents losing their jobs, uncertainty about the future, depression, grief and loss of loved ones, trauma and PTSD, parental substance abuse and drug and alcohol dependency, as well as increased bullying at school. 
The issues facing our young population are unprecedented and far-reaching. And it is reported that the mental health of our young people is much worse than it was 10 years ago.
What can we do to help?
Please know that help is always available. Many charities such as Mind, Samaritans and Relate provide free mental health services for our children and young people, as well as paid-for services using counselling, psychotherapy, and clinical hypnotherapy.
But what can you do to help at home?
Here are four simple ways that you yourself can help and care for someone in need:
1. Listen
2. Listen again
3. Listen some more.
4. Seek professional help.
We all know what it feels like to be listened to properly. Often we don't want or need, someone to give us the answers. Sometimes there is no answer.
Often we just want someone to be there for us to listen to us. It is then that we can feel most loved and cared for. 
When we are actively listened to we feel fully supported in our current situation. Only then may the decision be taken that further medical and professional help is required or appropriate.
So if you know someone, a friend, neighbour or family member who may need help at this time, please know that help is available.
Be kind. Be courageous. And listen. Help is available.
Share this article with a friend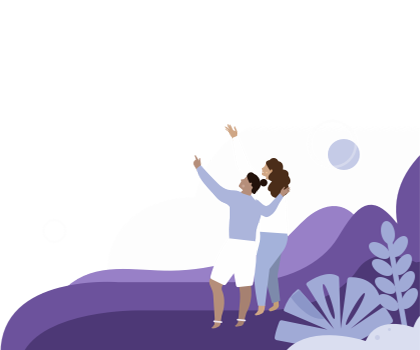 Find a hypnotherapist dealing with Anxiety