Karin Momberg

Verified Professional

Every professional displayed on Hypnotherapy Directory has been independently verified by our team to ensure they have suitable credentials to practise.
DCHyp - BSCH, Licensed NLP™ Trainer
Buxton, Derbyshire, SK17 6BJ
About me
Discover the true root of your problem, gain a deeper understanding, release and heal. The key to free yourself is in your Subconscious mind.
_______________________________
Update: My office is now open, I also continue to offer therapy via Zoom.
Please know there is a 1 month waiting list.
________________________________

I am a specialist in mind reprogramming, successfully helping people to overcome their problems since 2010.

Please visit my website for more information.
______________________________

Karin is an experienced clinical hypnotherapist and NLP trainer based in Buxton, Derbyshire. She specializes in mind reprogramming; helping individuals to retrain their mind to achieve positive and long lasting results.
Her areas of expertise are anxiety, panic attacks & phobias. She also works with her patients on a wide variety of topics such as: depression, post natal depression, IBS, stress, loneliness, sleep problems, relationships, performance and weight loss just to name a few. Please click HERE for the full list of topics.
She is very successful at helping people to overcome their problems, challenge their limiting beliefs and correct their thinking so they can heal from the inside out and enjoy life.
Each session is tailored to the needs of each particular patient and carried out in a safe atmosphere in which individuals can express themselves freely, without judgment.
Karin has continued her personal and professional development by constantly updating her knowledge and skills through courses, seminars and by continual study. This ensures she can provide a service of excellence.
She's a tutor and supervisor for the London College of Clinical Hypnosis.
Karin offers 1-to-1 therapy sessions in her private practice located in Buxton as well as in Madrid, Spain.
Online therapy is also available.
Her private practice was established in 2010.

ADVANCED HYPNOTHERAPY, NLP AND MINDFULNESS
A powerful combination of clinical hypnosis, mindfulness and Neuro-Linguistic Programming (NLP) techniques will help you to have access to that special place deep within, where you can create positive and long-lasting change.
No matter how long you've been struggling or how 'impossible' you may perceive your situation to be, change is always possible, healing is always within your grasp.
What you discover about yourself by direct experience during hypnosis is priceless.
The altered state of consciousness facilitated by hypnosis is conducive to the experience of profound inner shifts. We gain more clarity, a better understanding about ourselves and the world around us. As a result, we begin to respond to life rather than reacting to it. There is a natural and progressive increase in confidence and self-esteem that radiate from within.
Consciously silencing and focusing the mind as well as slowing down the body have many benefits such as: better sleep, more energy, patience, better decision making and more control over thoughts and emotions just to name a few. It is a very simple and easy practice that produce incredible results.
"If you correct your mind, the rest of your life will fall into place."
Lao Tzu (Philosopher and writer, 6th - 5th century BC)
Follow Karin on Social Media:
Facebook: KMHypnotherapy
YouTube: Hypnosis sessions and guided meditations.
Training, qualifications & experience
Karin is an experienced Clinical Hypnotherapist and Licensed NLP™ Trainer based in Buxton, Derbyshire.

-PGCert in Clinical Hypnosis (University of West London and London College of Clinical Hypnosis).
-Soul-Centered Healing Practitioner (Trained by Dr Tom Zinser).
-Licensed Master Practitioner of NLP (Trained by the co founder of NLP, Richard Bandler).
-Licensed Trainer of NLP (Trained by the co founder of NLP, Richard Bandler).
-Certified Quantum Healing Hypnosis Technique (QHHT) practitioner.
-Certified Spiritual Response Therapy (SRT) practitioner.
-Licensed Hypno-Band practitioner.
-Licensed Virtual Gastric Band practitioner.
-METT Expert Level, Paul Ekman Group.
-Reiki (Shoden)

She is also a supervisor and Tutor for the LCCH.

Memberships:
-British Society of Clinical Hypnosis (BSCH)
-The Society of NLP.
-Spiritual Response Association.
Member organisations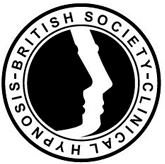 British Society of Clinical Hypnosis (BSCH)
The British Society of Clinical Hypnosis (BSCH) is a national professional body whose aim is to promote and assure high standards in the practice of hypnotherapy.

There are various types of membership of BSCH, including associate members, full members, diplomats and fellows.

Registration demands good quality training, ethical practice and adherence to a code of conduct.
Areas of hypnotherapy I deal with
Information about health conditions (*)

Hypnotherapy can enhance the well-being of individuals diagnosed with serious medical conditions, but should not take the place of medical treatment and advice. If you have been diagnosed with - or suspect you may have - any of these conditions, please speak to your doctor before starting hypnotherapy.
Other areas of hypnotherapy I deal with
-Past life regression.
-Spiritual development
-Inner child healing work.
-Public speaking
-Art therapy.
-Psychosomatic conditions.
-Skin problems (psoriasis, eczema, pruritus, itching).
-Sports performance.
-Academic performance.
-Motivation.
-Driving test.
-Interview Nerves.
-Preparation for GCSE's exams


-NLP™ Training.
-Meditation Training.


Fees
Additional information
When I work
M

on

T

ue

W

ed

T

hu

F

ri

S

at

S

un

Morning
Afternoon
Evening
Night
Appointment times: Monday to Friday: From 9:30am to 7pm.To book your appointment please telephone me from Mon. to Fri. from 9:30am - 5pm or text anytime.
Further information
ANXIETY

"Having taken some time away from work - I wanted to write a small thank you to Karin for the wonderful work she has been doing with me over an extended period of time.
The place I find myself in now is far removed and distant from the curious, downtrodden, anxious and heavily burdened person who made a chance appointment some years prior.
'Wise Therapy' is an accurate description of Karin's practice. It would be fair to say that my time with Karin has helped me to develop my own belief system. To value and understand the benefits and values of personal silence and to bring presence into my everyday doings.
Embedding this learning into my every day life and living it, has changed my influences and my reactions to challenge. I am a more considered human being (in my opinion) attracting far less conflict and dealing with obstacles more positively.
The balance of family life, work life and 'me' time seem to be in alignment and I still have additional capacity.
Karin has given me the pointers and the road map to help me navigate for myself.
I will continue to check in with Karin when counsel or restoration requires.
Money and time well invested as far as my life story goes.
My general situation is greatly improved. I have restored and maintained life's good balance.
Great work Karin"
-G.D (UK)

This client recommends: Hypnotherapy for anxiety

__________________________________________

"My first meeting with Karin was the start of my incredible journey, I was having anxiety issues which resulted in panic attacks. I felt my everyday world was shrinking smaller and smaller. Karin helped me deal with my fears and I closed many doors bringing in the most wonderful world I had forgotten existed. I now sleep and travel and feel I am the person I used to be. I do still have "wobbles" but I have learnt that 'wobbles' are OK and Karin has given me the skills to deal with them.
Karin is truly an amazing person very professional and personable. I knew when my final session concluded this will not be the end of my journey only the start, thank you Karin."
-S.H. (UK)

This client recommends: Hypnotherapy for panic attacks
_______________________________________________
"Karin's mix of counselling skills, NLP and hypnosis is very effective. I like her down-to-earth and practical approach to solving life's problems. Her skills as a hypnotherapist are especially strong – she effortlessly turns off the monkey mind so that you can reach your full potential.
She's a great listener too and is very generous with her time. You never feel like the meter is running, and you always get a strong sense that she will do everything to help you overcome your phobia or get through that tricky block.
I strongly recommend her to you."
-Andreas L. (Author, Madrid).

This client recommends: Hypnotherapy in Madrid
_______________________________________________
"I was very low and my life had become blighted increasingly by anxiety. In desperation, I turned to Anxiety UK who directed me to Karin. Thanks to the Hypnos-therapy sessions and coping strategies that she has given me I have put behind me the anxieties that were preventing me enjoying my life.
By continuing to practice these techniques and strategies I intend to keep things this way in the future.
You really do not have to accept things the way they are, and can make positive changes what ever your age."
-Michael P. (Bakewell, Derbyshire).

This client recommends: Hypnotherapy for anxiety
_______________________________________________
"From the moment I met Karin I felt comfortable and at ease. I could discuss anything with her, as you would with a best friend. She is a great listener. You never feel hurried when you see Karin, your appointment is geared to how long it takes rather than an allocated time so you do not feel rushed at all.
Karin has the perfect balance between friendliness and professionalism. I believe her to be extremely knowledgeable and enthused about her profession, she is extremely thorough in identifying what exactly your needs are.
Many thanks".
-B.H. (Buxton, Derbyshire, UK)

This client recommends: Hypnotherapy for anxiety
_______________________________________________
"Before I had my hypnosis I was suffering very bad with anxiety and a bad sleeping pattern, everyday life was harder then normal, I had two very different sessions, which was very relaxing, after I started to realise I was just very lost in every day stresses, I am now a lot calmer, and am sleeping a lot better, when I feel my kettle boiling inside I practice the breathing I was shown, a wonderful experience with the lovely Karin, thank you so much x."
-M.B. (Buxton, Derbyshire).

This client recommends: Hypnotherapy for anxiety
_______________________________________________
"My 14 year old daughter was struggling with anxiety and had sleeping problems. She was nervous, very tired and as a result this was affecting her concentration at school. She started to take medication but she didn't respond well to it and after that she didn't want to take anything else. A mum at school told me that Karin helped her son who was also struggling with anxiety, the amazing thing to know was that the therapy was done remotely!.
It was the first time I heard about Spiritual Response Therapy and because I didn't really know what else to do to help my daughter, I got in touch with Karin. I immediately felt a connection with her, she clearly explained how this therapy works and I booked a session.
I was impressed by the amount of information that Karin received about my daughter; past life issues, trapped emotions and specific problems between my daughter and me that I only knew about.
The conversation I had over the phone with Karin clarified many things for me and helped me to understand how the mind works, our thoughts and emotions.
The best was to see with my own eyes the positive effect this therapy had on my daughter; she's sleeping all night and she's a lot calmer than before, her energy levels are back to normal. Karin also gave me some suggestions to help my daughter and I'm having very good results with that too. Thank you very much Karin!."
-V.H. (Chile)

Client recommends: Spiritual Response Therapy (SRT)
~~~~~~~~~~~~~~~~~~~~~~~~~~~~~~~~~~~~~~~~~~~~~~~~~~~~~~~

PUBLIC SPEAKING
"I needn't have felt nervous about my appointment with Karin, she instantly made me feel at ease.I had to give a presentation which made me feel physically sick. I got myself so worked up that I had to postpone it.Karin managed to squeeze me in for two appointments at the last minute, and I am so grateful! Within a week, I went from being a nervous wreck to a positive person, that was able to overcome my nerves and give a great presentation! Karin is a wonderful, caring and fun lady, I feel like I have gained a good friend in her. I am so thankful for her support. You won't regret making an appointment with her!."
-S.B. (Derbyshire)

This client recommends: Hypnotherapy for public speaking
~~~~~~~~~~~~~~~~~~~~~~~~~~~~~~~~~~~~~~~~~~~~~~~~~~~~~~~~
MOTIVATION

"I wanted to improve my motivation to exercise and change my mindset to want to fit exercise into my regular routine. I knew Karin socially and she was so very passionate about what she did that I decided to find out what she could do for me. After a long chat about my life, past and present, we decided on a two pronged attack, dealing with my stress levels and then my motivation. I now feel calmer at work dealing with problems, I feel more relaxed with my children when they don't listen to me, and I am thinking all the time of when I can next go to the gym or a fitness class. I am looking forward to seeing some visual results soon! I found Karin to be very professional. She put me at ease straight away. It was a lovely experience and I would not hesitate in consulting Karin again in the future."
-B.H. (Buxton, Derbyshire)

This client recommends: Hypnotherapy for motivation
~~~~~~~~~~~~~~~~~~~~~~~~~~~~~~~~~~~~~~~~~~~~~~~~~~~~~~~~
PANIC ATTACKS
"For as long as I can remember I have suffered with Claustrophobia and the fear of being closed in. I have never been on an airplane, or in a lift
wouldn't go on the underground, or in a tunnel. Cannot stay in hotels or B&B's when windows and doors are closed. It caused panic attacks.
For 5 years I have known I needed a hip replacement but have put it of because the thought of being shut in hospital and not being able to get out was more frightening than the operation, but the decision had to be made and for 2 months it was on my mind day and night, I was waking up at 1 & 2am every morning with a panic attack and needed to get outside.
Hypnosis was suggested and luckily for me we found Karin's web site and after only the first session I felt much calmer and more relaxed and slept soundly for the first time in ages.
I am pleased to say I have had the operation and felt perfectly calm and not once did I get a feeling of panic (I even went in the lift 3 times).
Karin was excellent, very caring, keeping in touch with us everyday before, during and after my hospital stay.
I cannot praise her and thank her enough."
-D.N. (Derbyshire)

This client recommends: Hypnotherapy for panic attacks
________________________________

"I used to suffer from anxiety since I was in primary school and thought it ran in the family. As an adult the anxiety turned into panic attacks and nothing could really make me feel better. I was on medication on and off but the anxiety always came back, like an intrusive and unwelcome guest, determined to stay.
I didn't know what to do, I felt totally hopeless and lonely, I couldn't sleep well at night and I wasn't the most productive at work. It was when I hit rock bottom that a friend recommended me to get in touch with Karin, thank goodness I did!, she literally brought me back to life. She made me feel safe and at ease from the first session. Therapy with Karin helped me in ways I never thought possible. Most of my anxiety had to do with the way I used to think and also my beliefs, who would have thought!. My hope was restored.
Now I feel calmer, more confident and I can sleep through the night!. The 'intrusive guest' is now gone for good. Karin, thank you so much xxxx"
-A.D. (Derbyshire, UK)

This client recommends: Hypnotherapy for panic attacks

________________________________

"At nearly forty years of age I suddenly started experiencing panic attacks. At first they completely took me by surprise and I was petrified that there was something medically wrong with me. I can only describe them as feeling as though I was going to die.
I am a manager at work and they were getting to a point where I was struggling to do my job. I would be holding a team meeting and suddenly everything would start to shut down.  I would struggle to speak and my vision would close in. I would become a nervous wreck and just have an all consuming need to get out of the room I was in. I dreaded meetings and was so worried about one happening I was loosing confidence. Then they started happening outside work, like if I saw someone out shopping, I just wanted to avoid them and would panic. I went to see my doctor who ran a few checks and then told me it was stress and anxiety.  I was given beta blockers. These work. But I was not given a way out. Beta blockers troubled me because I didn't want to take tablets everyday or for the rest of my life.
Then came Karin. I was a complete sceptic.
You only need to spend a few minutes with Karin to see how passionate she is about hypnotherapy. It's not her job, it's what she was born to do. I did twelve visits to Karin and still miss them. I'd leave each time and feel like I'd had a "hard reset". Everything seemed to work better. Gradually the attacks became less frequent and less severe. I recognized when they were likely to occur and Karin gave me strategies to cope. I binned the beta blockers.  I can't recommend Karin enough. She never made me feel like I was being stupid. She never judged. She just listened and helped. I would not hesitate to ask her for help again."
-T.B. (Buxton, Derbyshire)

This client recommends: Hypnotherapy for panic attacks
________________________________
"Having recently retired I found myself with the opportunity of relocating and living in Spain.
The only obstacle seemed to be my fear of the separation or distance from my children, even though the "children" are already all grown up and happily living lives of their own.
This anxiety had haunted me on previous trips and holidays and I feared that the problem would prevent me from enjoying the opportunities that now presented themselves.
Thanks to Karin's expertise and professionalism I have conquered my fear and no longer experience the anxiety and panic attacks that haunted me before.
So much so that I apologize for the time it has taken to express my gratitude but time flies when you are having so much fun and you feel so comfortable in your new surroundings.
I can honestly say that thanks to Karin, I have never looked back and now enjoy a complete freedom that I was previously denied."
-I.M. (Frigiliana, Spain).

This client recommends: Hypnotherapy in Madrid
________________________________
"I would recommend Karin's methods to anyone. I had been suffering from stress and panic attacks for several years and although medication had helped me in the past, it only really masked the problem and so I decided to give hypnosis a try. I was amazed at how quickly my life was turned around and for the first time, I feel completely in control and free of the panic attacks and stress. There is no doubt about it, Hypnosis is really effective and doesn't just mask the problem, it solves it."
-J.W. (Buxton, Derbyshire).

This client recommends: Hypnotherapy for panic attacks
~~~~~~~~~~~~~~~~~~~~~~~~~~~~~~~~~~~~~~~~~~~~~~~~~~~~~~~~

PHOBIAS:
Flying Phobia

"I was recommended to Karin by a friend to help me with the fear of flying.
I think it might be worth me mentioning that this fear had led me to drive to many places to avoid getting on a plane.
Driving to France, Spain, Switzerland, Italy, Germany and many more.
I have only ever flown for work and have been physically ill with the thought of getting on a plane.
After only one session with Karin, the day before my last flight, I can say it was the most calm I have ever been on a plane and dare I say I even enjoyed the flight! I even took a photo out of the Window!!
I'm now planning a holiday to a destination that my wife would like to go to on a plane without any work being involved, this will be the first holiday we have flown too in 12 years of being together.
Thank you Karin I will definitely be back to see you again regarding other things in my life I think you could help me with. X"
-Marcus Birks (Staffordshire, UK)

This client recommends: Hypnotherapy for flying phobia
________________________________
Phobia of frogs:

"I had a huge phobia of frogs, everything about them scared me, I couldn't look at a picture of them Nevermind be anywhere in the same building as them, so I thought it was about time I should try and overcome this, I was really motivated to become at ease when seeing frogs as it sometimes got in my way of everyday life, if I saw one I would freak out and cry, even if it wasn't a frog and say for example a leaf turning over and it looked like a frog I would lose it.
Before meeting Karin and having the hypnosis I was very apprehensive, I had never done anything like this before, I was nervous about what was going to happen and what she was going to ask.
As soon as I met Karin all the nervousness went away, she made me feel really comfortable and at ease, the hypnosis was fantastic!
After our appointment I was challenged to go and hold a frog, I was a little worried but no where near as much I would have been before seeing Karin, and i managed to do it! I held the frog! I am now so thankful of Karin and overjoyed that I can now be in the same room with a frog and not be crying, shaking and freaking out. Xx"
-Hannah Walsh (Manchester).

This client recommends: Hypnotherapy for phobia of frogs
_______________________________________________

Fear/Phobia of Snakes:
"Karin was an absolute pleasure to work with. Not only did she come in on to our radio show to cure Hannah of her massive phobia of frogs, she helped me LIVE on air to overcome a fear of snakes. Without having met Karin before the big day, Karin quickly got to know me, what I was like and exactly what she could do to help me in the best way. Considering I was LIVE on the radio, the thought of having a 12ft Python in the same room wasn't something I was comfortable with, however with Karin's help & expertise, I managed to massively overcome my fear and present the last 20 minutes of the radio programme with Casper the snake around my neck.
Karin was wonderful to work with and her passion shines though everything she does. I would highly recommend her to anybody struggling with any type of fear or phobia."
-Mike Pickston (Radio Shock, Manchester).

This client recommends: Hypnotherapy for snake phobia
_______________________________________________
"I had a phobia of blood, not just to look at but to talk about. I am a first-aider and this only affected me on my courses and hospital appointments. I would pass out, however, it didnt affect me when put in a situation involving first aid.
This has been affecting me for a number of years and decided I would do something about it.
My sister told me about karin as she saw her for a phobia so I contacted her and went for my first session. I felt very relaxed.
I was sent a video clip of a first aid course and watched it (I would have never been able to watch this before I saw Karin).
I went to my second session, I felt very relaxed. I asked Karin to send me a real-life clip and watched it (I felt sick but this is something I wouldn't have watched before ) I was cured LOL.
Karin phoned me and said she had not been able to watch the clip, so thank you karin, without you I would have not overcome my phobia and renew my first aid course."
-Mark Davies (Derbyshire).

This client recommends: Hypnotherapy for blood phobia

_______________________________________________
"With the help of Karin's hypnotherapy skills and comforting voice I was able to begin to overcome my fear of motorway driving – thank you for giving me that confidence and belief in myself."
-P.G. (Yorkshire).

This client recommends: Hypnotherapy for driving phobia

~~~~~~~~~~~~~~~~~~~~~~~~~~~~~~~~~~~~~~~~~~~~~~~~~~~~~~~~
INNER CONFLICT
"I was becoming increasingly frustrated with the lack of focus and goals in my life, it had a negative impact in my life and relationships. Hypnosis helped me in finding that direction I longed for and Karin was the fantastic hypnotherapist guiding me to unleash the start of my self-discovery journey! I would gladly recommend hypnotherapy to anyone."
-R.N. (Buxton, Derbyshire).

This client recommends: Hypnotherapy for inner conflict
~~~~~~~~~~~~~~~~~~~~~~~~~~~~~~~~~~~~~~~~~~~~~~~~~~~~~~~~
SMOKING CESSATION
"I chose hypnotherapy to stop smoking, as I'd tried other things in the past (patches & willpower) but I continued to smoke.
With upcoming hospital treatment, I wanted to be in the best possible health.
I felt quiet anxious before the session, as I have never experienced anything like this before, I was soon made to feel relaxed by Karin, through the session I felt very relaxed and peaceful. This was nearly 4 weeks ago and I haven't touched a cigarette since, I feel so much better, and would definitely recommend hypnosis to anyone wanting to stop smoking, Thanks Karin."
-L.N. (Buxton, Derbyshire)

This client recommends: Hypnotherapy for smoking cessation

~~~~~~~~~~~~~~~~~~~~~~~~~~~~~~~~~~~~~~~~~~~~~~~~~~~~~~~~

Weight Loss

"I was really struggling with my weight and the underlying factors that were causing me to constantly snack. I'd heard people talk about hypnotherapy so thought I'd give it a go. I looked up Karin and booked my first session. I went to see her in the hope she could help my diet and my waistline, but she helped me with so much more! I felt a connection with Karin which is so important and each week she understood my emotions and helped me make clear sense of them, showing me a way to move forward. Not only did I find myself saying no to takeaways and snacks but I became so much more in the moment, patient, grateful and peaceful. My family and I will be forever grateful to the time Karin spent with me and the mindset she helped me create and adapt. I cannot recommend her highly enough. Thanks to Karin I feel in control and content!"
-E.L. (Derbyshire)

This client recommends: Hypnotherapy for weight loss
_______________________________________________

"I have been visiting Karin for over 12 months now, initially my ambition was to improve motivation for sport and weight loss.
Karin has assisted me not just with helping me re engage with 'my sport' but also with healthy life style choices such as giving up chocolate; a little habit which had secretly snuck into my daily life and was contributing to my weight gain.
Karin has also applied her 'magic' in assisting me to give up meat and meat products - this again was driven by the my decision to make healthy lifestyle choices.
Together we are currently working on deeper focused concentration.
Therapy sessions with Karin are not simply about being placed in a trance state but as much about talking and unwinding an individuals internal complexities. The personal progress I have made in these last 12 months has been largely down to Karin's ability to tap into and unlock the best parts of my personality - this has lead to far stronger internal self believe and subsequent outward personal confidence.
The cost of this therapy has easily been balanced back in my personal budget by the assistance in not drinking alcohol; another healthy choice taken by myself supported by Karin's work.
In the last 12 months - I have grown 10 years younger and opened my mind to further improvements in my life.
The hypnosis itself is subtle and unwinding- a skill which I have taken away and practiced in my own time during periods of pressure at work.
My advice to anyone considering hypnotherapy with Karin is; give it a little time and believe in yourself and your own will to achieve the success you desire.
Above all enjoy the experience of learning."
-D.C.G. (Derbyshire)

This client recommends: Hypnotherapy for weight loss
_______________________________________________
"Before meeting Karin I was a serial dieter, and had been for at least 15 years. I was overweight, tired, frustrated and my self esteem was on the floor. Although I love cooking wholesome meals for my family I binged on rubbish for the rest of the day! Desperate for a permanent solutuion not just another fad diet I turned to Karin. Karin helped me through hypnotherapy and cognitive behavioural therapy to look at the reasons for my over eating, and to look at ways to change these habits. I have had my hypno-band fitted for seven weeks now......I can eat small portions and feel full.....Oh.....and have already lost two and a half stone Not only this but I have changed my eating habits completely ..... no more rubbish! I joined my local gym and go several times a week......the thought of setting foot in a gym used to terrify me! My confidence has soared and I feel fantastic.....thanks Karin x"
-A.W. (Buxton, Derbyshire)

This client recommends: Hypnotherapy for weight loss
_______________________________________________
"I have struggled with weight most of my adult life, trying various diets and weight plans, some worked for me for short periods of time, but then I would start to gain the weight again. And then along came Karin Momberg!!!. My life was transformed from the first minute I met Karin. She made me feel at ease, never once has she judged me, she listened to everything I spoke about, explaining everything to me; about why my problems with weight gain came from within.
Karin has taught me how to accept myself, to believe in myself and also to be proud of myself. Having been hypnotised by Karin has been absolute lovely experience. On the third session I had the Gastric Band fitted, that again was a lovely experience, you wake actually feeling like you had an operation.
It's five weeks now and I'm losing weight and inches steadily every week. My energy levels have soared. I walk like Forest Gum.... I love it!. I swim and I have joined the gym. Feeling happy with myself and the new me.
If you are thinking about having this procedure done, don't hesitate, it's a new lease of life and I owe a massive 'thank you' to you Karin, you have helped a 55 year old to achieve this xx."
-K.M. (Buxton, Derbyshire)

This client recommends: Hypnotherapy for weight loss.
_______________________________________________
"Approximately three and a half months ago, l booked an appointment to see Karin who had been recommended to me by my friend Kath Mulryan. She, in turn, had been recommended to see Karin by a friend of hers, because of the amazing weight loss she had experienced.      Kath then started to lose weight as well and l wanted to find out how! She told me she had had a 'hypnoband' fitted by Karin during hypnosis.      
I have been trying, with little success, to lose weight for the past few years. I was experiencing a lot of weight related symptoms. I didn't want to walk far, I had great difficulty climbing stairs and l was reluctant to do too much physical stuff at all. I only weighed in at 14 stone, and a size 16, not hugely overweight, but too heavy for me, as l have muscular problems anyway, possibly related to my father having suffered from multiple sclerosis.     
The whole experience of seeing Karin was a pleasure. She is a lovely lady, with much warmth and love to give. She is tactile and affectionate and her own zest for life, vibrancy and glowing good health are an incentive to find out what her secret is.  
   
The five long hypnosis sessions l have had were warm and fuzzy, relaxing and left me feeling positive and motivated. I lost weight even before the 'band' was fitted. After the 'operation', I genuinely felt less hungry and ate smaller amounts. I was given recordings to listen to between sessions to reinforce Karin's positive influence when she wasn't around. The fact that l had a close friend going through the same procedure was a great incentive and reinforcement to go forward and carry on. Karin has spoken of plans for a group meeting of her clients to help and encourage by shared experience, comradeship and example. This, in my opinion, would be wonderful for all concerned. 
   
Three months down the line, at approximately a pound a week,  l have lost a stone in weight, am walking and walking, climbing stairs much more easily and genuinely feel that l have a new lease of life. I bought my first 2 pairs of size 14 jeans for a decade last week and a 14 top and that feels wonderful. I still eat things l fancy, just smaller portions and less quantity. I think it is important not to deprive yourself of things you like to eat, but a small amount is no less satisfying than a huge lump and leaves you feeling lighter, optimistic and generally better physically and mentally.       
I can often hear Karin's voice in my head supporting me when I think of her.      
It has been a great experience and one l would recommend to others. It is and has been to me, worth every penny. My life has been turned around.     
Than you Karin."
-P.B. (Buxton, Derbyshire)

This client recommends: Hypnotherapy for weight loss
~~~~~~~~~~~~~~~~~~~~~~~~~~~~~~~~~~~~~~~~~~~~~~~~~~~~~~~~

PAST LIFE REGRESSION
"I have just had the most exciting hypnotherapy session (QHHT) with Karin.
Her approach is very professional and you are put at ease right away.
Many years ago I went to a hypnotherapist who couldn't put me under. But not with Karin, ha! she nailed it!.
Felt really comfortable all the way through.
I wanted to know what my life's purpose was, seemed to have gotten confused somewhat.
However, I now feel in control again.
Thank you Karin for helping me join up the dots!
Would thoughroughly recommend the experience."
-J.W. (Staffordshire)

This client recommends: QHHT, Past life regression

________________________________

"The first time I heard about QHHT was three years ago watching Dolores Cannon's videos about personal, cosmic stories and messages from her patients in deep hypnosis.
At the time, I was curious, but I didn't think of having a QHHT session myself; maybe I was scared or not ready. But at the end of last year, I was looking for different kinds of therapy to overcome traumas and to get rid of unhealthy social conditionings. Since then, I have done several kinds of therapy; traditional and alternative ones. I wanted to have a go with QHHT and see how it could help me in my personal healing process.
Then, I found Karin Momberg at QHHT's website and we started to exchange messages. From the beginning she was very thoughtful. During the session, she dedicated plenty of time for us to talk, making sure to create a safe environment before putting me in a hypnotic trance.
In the hypnotic state, I went to a past life which helped me to understand several situations in my current life, and I also had the opportunity to meet my higher-self and mentor.
Having the QHHT session with Karin helped me to clear my thoughts and feelings and I could reconnect with my true self.
I can say that after QHHT session I feel more empowered, confident, genuine and happier. And more than ever, I believe I am the leader and creator of my own life and destiny."
-P.R. (Brazil)

This client recommends: QHHT, past life regression
________________________________

"In the last months I have started to experience what anxiety and real stress feels like. Being a person that is constantly immersed in his thoughts, it was utterly satisfying to purely relax when the actual hypnosis started and to observe how the mind drifts off whilst listening to the professional guidance of Karin. Reliving one of my past lives was certainly one of the most interesting things I have experienced in my life. Thanks to Karin's expertise on how to use the cues that I experienced during my regression, I am able now to better understand why I have certain behavioral patterns and how I can solve them. I clearly would recommend her to everyone that needs help, in one way or the other."
-N.E. (Madrid, Spain)

This client recommends: QHHT, past life regression in Madrid.

________________________________


"I recently visited Karin at her comfortable and relaxing practice room in Buxton. This a consequence of her invitation posted on social media seeking volunteers to participate in her research into past life regression.
I have long been interested in the existence of the soul, near death experiences and past life regression, so I regarded the invitation as interesting.
I found Karin to be well organized in her setting of date and time, providing directions, and an outline of the duration of the session - which commenced at 11.00am and concluded at just after 5.00pm.
The first part of the session involved Karin acquiring background, by interviewing me about my life experiences/relationships. These were polite and tactful, clearly well thought out.
The second part was the regression itself which lasted much longer than it felt.
Having studied and practiced meditation I found it easy to relax and free myself into the 'now'. Karin's guidance was at a perfectly comfortable pace which allowed and encouraged me to visit past events.
Karin was totally professional, competent, and charming also.
I have no hesitation in commending her to you, and wish her well in her practice."
-Hedley Paul Spargo (UK-Spain)

This client recommends: QHHT, past life regression
________________________________


"I had an amazing past live regression with Karin, she is a very dedicated and experienced professional, that with care and great insight guided me through different past lives. I had the best possible experienced as it was my first time traveling through past lives, I recommend her to anyone and everyone as I believed that my self-knowledge has led me to have a better quality of life."
-X.Z. (Yorkshire, UK)

This client recommends: QHHT, past life regression

________________________________

"I haven't had hypnosis or past life regression hypnosis formally before but have recently become interested in the possible impact of past lives on my current life. Karin listened to my story and told me exactly what to expect during the hypnosis which was very reassuring. The session was long and interesting. I couldn't have predicted what came up for me. I am still processing the experience but have a good idea of what exactly was important for me to remember.
Karin is kind, friendly, welcoming and professional. I wouldn't hesitate to see her again for further sessions."
-S.H. (Buxton, UK)

This client recommends: QHHT, past life regression

________________________________


" I wasn't sure what to expect and was a little bit nervous but Karin was wonderful and helped me to put aside my anxieties and relax for hypnosis. The regression helped me to remember time with my granny in such detail that I'm sure I could never have achieved myself which has been a real treasure to me. The actual past life experience was incredible! I'm not a believer in reincarnation but there is little other explanation for the amount of knowledge and detail that I came up with! I experienced two previous lives, one as an old woman called Elizabeth, and another as a boy called Thomas. We followed Thomas's life through marriage, work, moves, grandchildren and death. It was an extremely moving experience that I never imagined could have come from my mind. Karin also enabled me to meet my guardian angel who had a message for me. I recommend everyone should have this amazing experience of past life regression hypnosis, whatever their beliefs may be as it was so eye-opening and beautiful. Karin explained the hypnosis thoroughly and clearly before we began and was so kind and professional throughout. I've already recommended Karin to all my friends and can't wait until my next visit!."
-L.B. (Glossop, Derbyshire)

This client recommends: QHHT, past life regression.
________________________________
"The experience of regression left me in awe of the immeasurable spaces of the human mind and where you can be lead to with the help of the professional and warming hypnotherapist Karin. The experience left me serene and I would definitely return!."
-R.N. (Buxton, Derbyshire)

This client recommends: QHHT, past life regression.
________________________________
"The thought of past life regression may seem strange to some, but for me who has always had an interest in all things alternative, it was something I have always wanted to try.
Immediately after meeting Karin you can tell she is very knowledgeable and passionate about her work. She is very alert and attentive to your needs and she makes sure you are comfortable before and during the session.
At first I decided to try Past life regression purely out of curiousness. I thought that the only thing to come out of it would be a name, age and occupation, but it gave me more than that. With Past life regression, I have been able to see things that have happened to me before, which explain my behaviour in certain circumstances now and by knowing this I can work with it and change it.
It provided real feelings from that time (no painful ones) and advice came to me from it, to give me a chance do things differently so I can get out of life what I came here to do. I would not hesitate to recommend Karin, she knows what she is doing."
-K.F. (Buxton, Derbyshire)

This client recommends: QHHT, past life regression.