Anxiety
How a rock can change your mindset
Looking into a basket of rocks at a recent health and well-being conference I was asked to pick one that 'called out to me'. I picked up a small round sandy coloured one that was just a little bit different to the other rocks in the pile. "This is a gratitude rock" I was told. Looking at the rock I'll admit, I felt a little skeptical.
I'm a strong believer in the power of gratitude and journaling regularly to prompt a more grateful mindset, but wasn't sure how this rock would fit into the equation.
The idea, I was told, is to put the rock somewhere you'll either see or feel it regularly. Then, every time you see or feel it, think about one thing you are grateful for in that moment. And with that I smiled, thought 'nice idea' and popped the rock in my coat pocket, not giving it much more thought.
It wasn't until the following day when I was back home and walking to the shops that I felt the rock in my pocket. It was cold, so I put my hands in my pockets to warm up a little and my fingers found the small, smooth rock. I instantly smiled as I remembered what it was and had a think about what I was grateful for while eyeing up the lunch options in the supermarket.
Since then there have been several moments like this. The most interesting was probably a Friday night when I was in a miserable mood, incredibly tired and generally feeling quite frustrated. I shoved my hands in my pockets while waiting for a train and felt the rock once again. I was forced to step out of my bad mood and think of something I was grateful for. And this, honestly, helped to lift my mood.
I've only had the rock for a week, but the way it prompts me to be grateful is definitely changing something within me. Human brains are designed to focus on the negative, it's a survival thing. This focus can contribute to stress, anxiety and even depression over time.
So if we want to change this mindset and encourage more positivity, cultivating gratitude is an excellent way to go. And, as it turns out, this very small action of putting a rock in your pocket may be just the ticket.
Share this article with a friend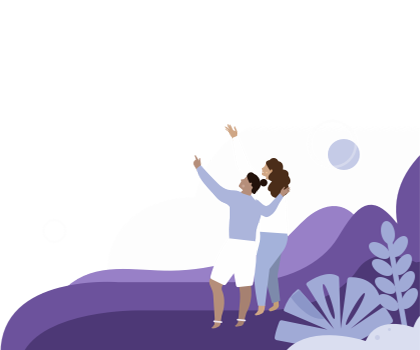 Find a hypnotherapist dealing with Anxiety