Type of therapy
Quit vaping
Vaping is an effective way to stop smoking, though it doesn't come without its own risks. Many people will eventually want to stop vaping, too. This is where hypnotherapy can be really useful.
Here, we'll explore what vaping is, the role it plays in helping people stop smoking and how hypnotherapy can help with the transition to stopping vaping completely.
What is vaping?
Vaping is the action of inhaling and exhaling vapour which contains nicotine and added flavourings. The vapour is produced by devices known as 'e-cigarettes' or 'vapes'. It works by heating up the liquid contained inside the device, turning it into an aerosol which can then be inhaled.
Vaping is recommended by the NHS as an effective method for existing cigarette smokers wanting to reduce or stop smoking. It's thought to be particularly helpful when used alongside face-to-face support. Vaping can be twice as likely to help people stop smoking when compared to alternative aids like nicotine patches or mouth sprays.
Types of vapes
There are many different types of vapes. They're often categorised into refillable and disposable. Disposables come pre-filled with liquid and are thrown away once the battery runs out. If you're looking to reduce your nicotine intake over time, it's recommended to go with a refillable vape. This is because these allow for more flexibility in the strength of nicotine. The most common types of vape include:
cig-a-likes
vape pens
mods
Vaping vs smoking
Vaping differs from cigarette smoking in the way that nicotine is delivered. Cigarette smoking produces nicotine by burning tobacco. This action releases toxins including carbon monoxide. E-cigarettes, on the other hand, are considered to be safer as they don't involve the burning of tobacco, meaning fewer harmful toxins are inhaled.
It's important to be aware that vaping is not completely risk-free and e-cigarettes can still contain harmful chemicals. Vaping is only ever recommended for existing adult cigarette smokers as a supportive tool to help them stop. It is advised that if you are a non-smoker, you should avoid taking up vaping.
Some of the side effects of vaping include:
coughing
dry mouth/throat
irritation of the mouth/throat
headaches
shortness of breath
You should be aware of any side effects that you may experience (you can report severe symptoms to the Government). However, the effects are generally manageable and shouldn't discourage you from vaping as a way to stop smoking.
Hypnotherapists who offer stop smoking support
The role of vaping in stopping smoking
Vaping has increased in popularity in recent years. Worryingly, the biggest increase has been among teenagers and younger people. According to Action on Smoking and Health, the proportion of this age group experimenting with vapes had risen by 50% in March and April of 2023. There are risks associated with vaping among younger people and it's for this reason that it is advised against at this age. It is illegal for vapes to be sold to under 18s.
As mentioned, however, vaping is recommended for adult cigarette smokers by Public Health England (PHE) to help people stay cigarette-free. Interestingly, some reports suggest that adults have false perceptions of the role of vaping in helping them to quit smoking. For example, 15% believed vaping was more harmful than smoking in 2020.
Whilst it is not risk-free, vaping is far less harmful than smoking cigarettes. Below are some of the ways that vaping can be a useful tool in quitting smoking:
Unlike other NRPs (nicotine replacement products), the hand-to-mouth action of vaping is similar to that of smoking a cigarette. This can make it much easier for people to transition to e-cigarettes.
Vapes come with different strengths of nicotine, meaning the levels can be controlled depending on individual cravings and withdrawal symptoms.
Vapes can be used as often as they're needed. It's normal to take more puffs of an e-cigarette than a traditional cigarette but the risks per intake are far lower.
Vaping is often a helpful stepping stone in eventually stopping smoking altogether.
The risks of vaping
Vapes can contain harmful chemicals which may contribute to health issues. Some health-related concerns associated with vaping include:
cancer
lung disease
asthma
high blood pressure
As well as the above, there are also some safety risks from vapes. Given that they are battery-operated and heat liquid, they have been known to explode which can cause serious injury and burns.
---
Stopping vaping completely
For many people who vape to quit smoking and have been successful in doing so, they may wish to eventually stop vaping, too.
What happens to your body when you stop vaping?
cardiovascular health improves
blood pressure is lowered
circulation improves
risk of heart attack and stroke decreases
improvement in senses, such as taste and smell
lung health improves
It's clear to see the benefits on the body and overall health when vaping is stopped. One of the biggest adverse effects that many people can find difficult to manage, however, is nicotine withdrawal. This can bring with it some unpleasant symptoms such as:
headaches
changes in mood
feeling anxious/depressed/low/sad
trouble sleeping
difficulty concentrating
Some people may experience more withdrawal symptoms than others and in varying degrees of severity. The good news is that withdrawal symptoms will begin to ease the longer you remain nicotine-free. Withdrawal symptoms can be managed by staying hydrated, eating healthily, prioritising sleep, having a plan to handle cravings and seeking support.
Tips for stopping vaping
The Government website, Smoke-Free, outlines some strategies for preparing to quit, and for stopping vaping. These include:
Understanding why you are quitting. Thinking about what's important to you will help you keep coming back to your goals when you may have an urge to vape.
Stop using other tobacco products. If you are using other tobacco products alongside vaping, it's advised to stop using these products altogether.
Be prepared. Rather than going 'cold turkey' in a rush to quit vaping, it's generally more effective to prepare yourself in advance of stopping. Put together a plan to handle cravings and triggers, and arm yourself with all the tools you need to support you prior to the day you decide to stop.
Build a support system. Don't be afraid to ask for help and be clear about the support you need, for example, asking friends to avoid vaping around you. You may also benefit from working with an impartial person, such as a counsellor or hypnotherapist.
How can hypnotherapy support the transition to/from vaping?
Hypnotherapy can not only help in the transition from smoking cigarettes to vapes but can also support people on their journey to quitting vaping entirely.
Hypnotherapy uses suggestions to tap into the subconscious mind. It's thought to be especially effective for overcoming smoking addiction because it taps into our thinking, and much of the advertising around smoking is psychological. By getting to the root cause of what is making you want to vape, hypnotherapists can teach you ways to ignore triggers and detach yourself from any urges.
In her article, 'How hypnotherapy can help you quit vaping', Deanne Bloomfield discusses how hypnotherapy works to address subconscious thoughts. "Hypnotherapy can be an effective tool for quitting vaping because it addresses addiction at its core, focusing on the underlying psychological factors that drive the behaviour."
Hypnotherapy also works to replace any self-limiting beliefs and habits associated with vaping, meaning you can learn to replace smoking habits with an alternative, such as affirmations, mindfulness or breathing techniques.
By replacing anticipation with hesitation, it allows the mind to consider alternatives and not fall into the same habits that led to vaping.
Whilst it is possible to learn hypnosis yourself, it's recommended to initially work with a professional so that you can get a feel for what hypnosis is like and be taught how to do this at home. Working alongside a hypnotherapist also means they can tailor sessions to you, focusing on your specific triggers or habits when it comes to vaping. You can then implement these strategies outside of sessions.
In summary, vaping is an effective tool to help significantly reduce or quit cigarette smoking. Whilst some people may continue to vape in the long term, many then seek to stop vaping, too. Hypnotherapy, especially when combined with other strategies, can be very helpful, particularly when working with a professional.
If you'd like to explore the benefits of hypnotherapy for quitting vaping, you can browse our list of qualified hypnotherapists on Hypnotherapy Directory to start your journey.
---
Useful resources:
Would you like to provide feedback on our content?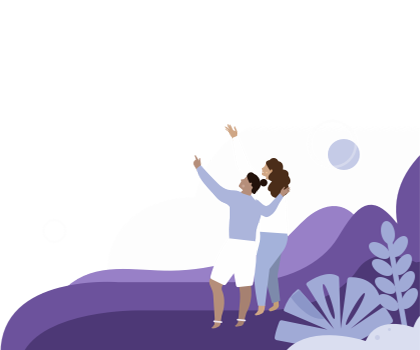 Find a hypnotherapist who can help you stop vaping.