Rapid Transformational Therapy®
Offering permanent and fast transformation in as few as one to three sessions, Rapid Transformational Therapy® (RTT) combines principles of hypnotherapy, psychotherapy, neuro-linguistic programming (NLP), cognitive behavioural therapy (CBT), and neuroscience.
---
What is Rapid Transformational Therapy®?
RTT® was created by Marisa Peer, a leading celebrity therapist and pioneering hypnotherapist trainer. RTT® combines elements from a number of different approaches to create a kind of therapy that offers quick results.
In this video, hypnotherapist Becca Teers explains what Rapid Transformational Therapy® is and how the approach may benefit you. 
Using elements of hypnosis, including trance (a state of deep relaxation and suggestion), regression (a tool used in hypnotherapy to deal with repressed memories or trauma), and hypnotic conditioning (changing thought processes or behaviours), Rapid Transformational Therapy® therapists aim to teach you how to communicate with your subconscious mind, helping you to access and address any issues that may be causing unwanted behaviour, reactions or could be holding you back. 
Others have found it can also help them to boost their confidence and performance in sports, performing arts, and within their careers, as well as achieving an overall improved sense of well-being.
This form of therapy uses Command Cell therapy, a technique that can help heal, rather than condition, your body. Together, this allows past or underlying traumas to be addressed in a way that can help you to effectively overcome these issues. 
How we navigate the world with our conscious mind is something that we develop early on. As we get older, willpower alone can often struggle to change bad habits, learned behaviours, or things we have become conditioned to fear. This is why we may make the same resolutions year after year, set ourselves the same goals, and no matter how good our intentions may be, we still struggle to achieve the changes we want to (no matter how good we know they may be for us). 
Connecting with your subconscious mind can help you to become 'unstuck'. Using deep relaxation techniques (hypnosis), your therapist can help you to enter a hypnotic state which can give you a heightened state of focus and control.
In turn, this allows your subconscious to be addressed directly, helping you to change and challenge perceptions and thoughts on a deeper level. This allows new, positive suggestions to be made, helping you to replace negative thoughts and behaviours with more sustainable, healthier ways of coping and reacting.
---
You are enough with Marisa Peer
Marisa Peer joins Happiful's podcast, I am. I have. In just 30 minutes, Marisa shares why you are enough, how you've always been enough and the actions you can take to start believing in yourself and treating yourself with more kindness and compassion today.
---
How does Rapid Transformational Therapy® work? 
Working with a trained Rapid Transformational Therapy® therapist will help you to better understand and interpret events, how they have or are affecting you, and how you can change your reaction to these in the future. RTT® may be able to help you overcome specific issues if you are struggling with feelings of anxiety, depression, or panic attacks by, for example, helping you to change automatic feelings of fear into excitement, or breaking away from behaviours that are causing physical or emotional pain. 
Helping to address the root cause of issues, rather than current symptoms that may be ailing you, Rapid Transformational Therapy® is a complete, solution-focused approach. It may be able to help with a wide range of issues, from physical health problems to anxiety, phobias, and weight management. 
With the help of an RTT® therapist, you can learn more about how the meaning or interpretation of events may be causing you pain or discomfort, helping you to confront emotions that you may be struggling to cope with, to challenge coping mechanisms that may not be working for you, and to make positive changes. 
---
What to expect in a session
Aiming to produce results quickly, efficiently, and permanently, this type of therapy typically lasts for one to three sessions. As RTT® and clinical hypnotherapist, Katarina Luksic, explains: "The main reason why RTT® hypnotherapy is extraordinarily effective is because of its techniques and the structure of the session.
"The session is about 90 to 120 minutes long. It starts with a short chat about the issue, but since we know that 90% of all our behaviours, issues and habits are rooted in the subconscious mind, it's much more important to discover what these roots are in its core. A client then enters the state of hypnosis, which in other words means a very relaxed and calm state of mind of alpha brainwaves where the door to the subconscious mind opens." 
Following your sessions with a therapist, you typically receive a bespoke recording which you can listen to for a set period of time (usually 21 days or longer). This can help to rewire your brain, helping you to adapt and change your thought processes. Through changing unhelpful thought processes and patterns, the idea is that you can make significant changes to your actions, and how they affect your life. 
Sessions and recordings are personalised to best address your unique situation and needs. One of the key benefits of RTT® therapy, for many, is the short time frame in which many report seeing positive results.
RTT uses regression in order to get to the core of the issue. It is extremely important that the client gains the understanding of why the issue developed in the first place and why it still persists in their life. Only after that can they really move on.

- Hypnotherapist Katarina Luksic discusses what you can expect from RTT.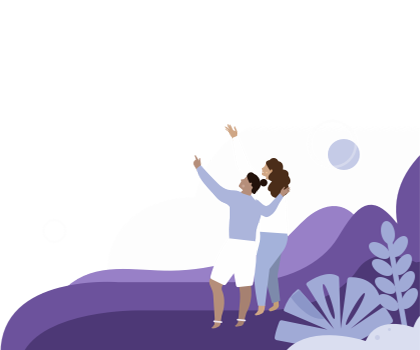 Find a hypnotherapist dealing with Rapid Transformational Therapy®