Fear of flying
Why aren't birds scared of flying?
Quite a few times per year I work with people who are afraid of flying; this type of work is gratifying because it has a definitive success criteria and is generally separate from any other issues that a client may be dealing with. A couple of weeks ago a long standing client had a session to help him get over his fear of flying. The day after his session I received an email from him (presumably from a sun drenched beach!) stating that he'd had a very enjoyable flight. This got me thinking: how did the client achieve this in 1 or 2 sessions and, perhaps more importantly, what can we learn from this type of progress in a broader psychological sense?
Birds aren't afraid of flying because they are in control of the mechanism and, for the very same reason, hypnotherapy patients who are pilots are equally unafraid of flying multiple times per week. It is vital to note that the subconscious is primarily concerned with survival, and it feels like its survival is being challenged whenever we're not in control. To validate this point: although driving is far more statistically dangerous than flying, people are not fearful of driving in anywhere near the same proportion. The reason for this: they FEEL like they are in control when they drive. In other words, we are control freaks in certain instances and we feel safest - rightly or wrongly - when it is our hand on the metaphorical wheel.
The key, therefore, in helping someone over their fear of flying is getting their subconscious to understand that they have NO control when they get on an aircraft - and that this is a GOOD thing. The very nature of 'civilisation' is the concept that we can move past the 'hunter/gather' existence of our forefathers and all focus on varying pursuits which suit our talents. A pilot, for example, has spent years learning his/her skill, and the notion that we'd want any control over our air-voyage is not only ludicrous, but also dangerous. As aforementioned, our subconscious often dislikes giving up control - but the job of hypnosis in this situation is to help the subconscious to accept scenarios wherein it is in our best interest to let the experts do their job - leaving us free to concern ourselves with the mystery of when duty free shopping became so expensive!
This broader picture, from a psychological perspective, is one of control; our subconscious will often try to protect us by urging us not to put our lives in the hands of others. On a positive note, this may well mean that it will warn us against getting into a flimsy car with a tipsy driver at the wheel, but it can also cause us to distrust/fear experts whom we need. Many hypnotherapy patients are afraid of doctors, dentists, therapists and bus drivers, and such fears negatively impacted their mental and physical well-being. Hypnosis can help our subconscious mind differentiate between wisely and unwisely giving up control and to understand that pilots, doctors and dentists are absolutely the best people to put our trust into, whilst our aversion to getting in cars with drunk drivers is an example of when our subconscious will rightly put its foot down and warn us against submitting our control to someone unfit for the job.
Share this article with a friend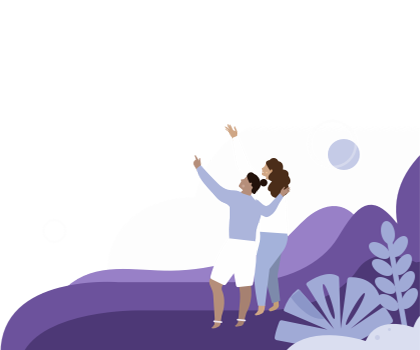 Find a hypnotherapist dealing with Fear of flying