Is Hypnotherapy right for me?
Does Hypnotherapy work? 
Well first of all it is different to Hypnosis, and is definately not the same as stage hypnosis. In 1995 a review of 18 different studies involving 577 participants) showed hypnotherapy to be consistently effective for treating most types of psychological problems. In total there are over 11,000 studies showing positive benefit using hypnotherapy as an intervention. "CBT combined with Hypnotherapy has a synergistic effect and showed even greater benefit".  (Kirsch et al. 1999:4)
No intervention (treatment) can ever claim to be 100% effective.  It would not be ethical for a therapist to say then can cure you.  However, hypnotherapy is an established practice and has a long history behind it with various famous hypnotherapists in the past such as. James Esdaile who carried out thousands of painless operations including amputations in the 1800's, James Braid, Franz Anton Mesmer, Sigmund Freud, Carl Jung, Dave Elman and in more recent times Milton H. Erickson.
How do you chose a therapist? 
Look for somebody who is reasonably local, or gives online therapy, and somebody suitably qualified especially in the area you are seeking therapy, such as weight management trained, or a Master of Smoking Cessation qualification etc etc. Ideally look for somebody who will offer you a free initial consultation, in order for you to build rapport and enable you to ask questions to see whether you feel comfortable with a particulary therapist.  Trust is a vital part of therapy, and it is important to have full confidence in the therapist working with you.  If you feel apprehensive, take your time to ask questions or find somebody that you feel comfortable with.
It may be a good idea to check out your symptoms with your G.P first.  
Most people feel very relaxed and enjoy the experience.
What about other alternatives? 
You can sit and write all of your symptoms down, look at factors like, time of day, what 'triggers' the feeling or the effect, situations, what causes the feeling, and what exactly does the feeling feel like.  For example clients may say that they feel 'silly' because the response seems to be 'irrational' but they have 'tried' to stop it using lots of techniques and can't.  Then describe exactly what happens to their body and thoughts in the moment they feel ill.   You can check out your symptoms with your G.P first, or a NHS counselling helpline.  It may be that you need a holiday, more exercise, a relaxing massage, or time of work. 
There are lots of alternative remedies too, and some of these may work for some people, but can be expensive if experimenting trying lots of different things. Hypnotherapy usually helps people in just a few sessions, and can often be used alongside other therapies. 
For example weight management:
I always tell clients that I am not a dietician and if they want to go to a weight management class as well, join a gym or follow a diet that is fine, what ever they feel happy to do.  The hypnotherapy helps clients to feel more motivated and positive, helping their subconcious drive to a satisfactory outcome while utilising the benefits of other services. 

I always like to give clients the 'tools' of self therapy and self hypnosis, so that they not only have a permanent benefit for their condition, but also have proven techniques and methods they can use in other areas of their lives, for ever more.

Finally I hope that you feel more comfortable about booking for a hypnotherapy session if not now perhaps in the future, or recommending this to your friends and family.  But if I've failed to convince you, I'm sure there are plenty of other hypnotherapists you can chat to who will help reassure you and help you to decide whether this is for you or not. 

You know what they say? Nothing ventured, nothing gained.  Warmest wishes to you.
Share this article with a friend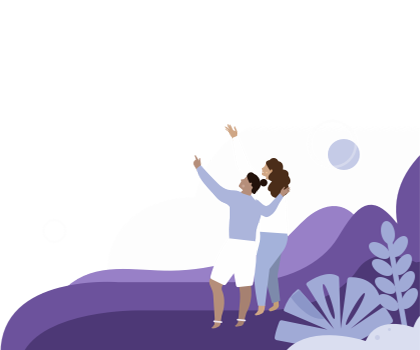 Find the right hypnotherapist for you