How do I choose the right hypnotherapist for me?
Deciding that you want to engage the services of a hypnotherapist is a significant step forward for anyone. Some clients identify an issue that they want to change or resolve soon after it arises, but more often the issue has been present for a long time before they seek help. This is understandable – the difference between a short spell of elevated stress due to a busy time at work, for example, and a fully established and self-perpetuating pattern of response and behaviour is sometimes difficult to notice. It is to the credit of the individual in all cases that they have identified their need for hypnotherapy and to go ahead and make the first step on the road to positive change.
Once that hurdle has been overcome the prospective client, then faces their next challenge – which therapist to hire. At the point at which prospective clients usually make first contact with a therapist it is clear that many are stuck in this dilemma – there are many different therapists available with different specialities, accreditations, styles of website etc. Often the sheer amount of choice results in a delay to the start of the important work to be done. So what should a prospective client look for and consider when scouting for a therapist?
This is what I would advise those in search of the right therapist for them:
Firstly, use a reputable professional directory of hypnotherapists. There will have been some vetting and an ongoing relationship with the therapist, so the risk of finding a rogue practitioner is reduced. The selection process is also greatly simplified and refined to a more relevant roster of therapists to narrow things down for you.
A couple of must-haves for your therapist is professional indemnity insurance, relevant and up to date training and qualification from a reputable college and accreditation from one of the recognised professional bodies for hypnotherapy. The latter will ensure that the therapist has the first two of these.
Narrow down the possible candidates by location or ease of availability, for instance if you wish to have sessions online rather than in person. Remember, you will be working with your therapist regularly for the coming weeks. You will need to fit sessions in around work, family commitments and so on, so you need the therapist's practice to be conveniently located for you and your lifestyle.
Check that the therapist is willing to have a no-fee, no-obligation conversation with you before you go any further. You don't want your first conversation to take place after you've committed to work with them.
The pre-therapy contact is vital to your choice of who to work with. At this point you are the expert. The most reliable and accurate indicator of the ultimate success of your therapy is the rapport you feel you have and the confidence you have in their competence and understanding of you and the issue you present. Ask as many questions as you have and expect good answers that both demonstrate a solid grasp of your situation and a coherent approach to tackling the problem. Any barriers to communication between you at this point may well continue into therapy and restrict the benefit. If you struggle to be on the same wavelength from the start, then it hardly bodes well for later on. However, if the therapist responds with empathy and clearly has a strong understanding of your issue, shown by interpreting it and describing it back to you, then you are likely on the right track.
Ultimately your instincts are key to selection. This will be someone with whom you may need to spend a number of hours working closely together. Make sure it is someone with whom you feel comfortable, supported and understood. Expect the therapist to have a clear plan that they will share with you and include you in.
In summary go with your instinct – you'll know when you've found the right therapist for you. The process is all about you so find the right practitioner for no-one but you.
Share this article with a friend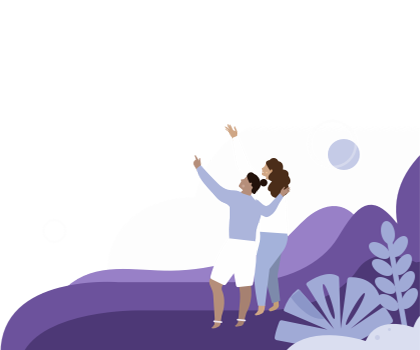 Find the right hypnotherapist for you