Covid-19: a mental health emergency
In the last eight months, the world we live in and societal behaviour has changed beyond all recognition due to Covid-19. The implications and the response to the virus in regards to physical health are well documented with extensive research into the transmission of the virus and developing a potential cure but what about the impact on the nation's mental health and the longer-term implications regarding this. 
It was in late December of last year that a patient admitted to Jinyintan Hospital in Wuhan China with pneumonia, precipitated by an unusual strain of Coronavirus: Covid-19. In the space of two months, there were 75,000 cases in China and by April 2020 the World Health Organisation (WHO) confirmed that there were 1.25 million cases worldwide. The world had not in living memory experienced a pandemic like this, with the only recent example being the SARS outbreak of 2003 which affected 8,422 people worldwide, however in Scotland alone more people than this have contracted Covid-19.
The virus has brought two major complications in terms of health: the actual spread of the virus and the physical effects, but it has also brought many mental health problems for people with most due to the strict measurements required to limit transmission of the virus.
In relation to the first problem the approach is quite straightforward, it is the responsibility of public health bodies and governments to promote good practices in hand hygiene, social distancing and encouraging people to not touch their face and where possible work from home. It is the responsibility of individuals at times like these to show consideration to others such as those with existing health conditions and the vulnerable such as the elderly and adhere to the required measures.
What is not clear is how best to mitigate the psychiatric implications associated with Covid-19 and the associated predisposing factors for poor mental health, such as staying away from our support network and the spread of misinformation on social media from which can be detrimental to our mental health. The WHO recently changed the term social distancing to physical distancing due to fears that it had negative connotations in terms of people's mental health. 
In our lives, we can all face disruption from time to time or unforeseen events may limit our ability to spend time with loved ones, or doing the activities that we enjoy or use to cope. However when a series of events like a pandemic happens and strict measures are imposed on us and we are actively encouraged not to see others with potential legal implications if we do not adhere to them, and most non-essential services are closed such as gyms, libraries and swimming pools then it is quite clearly going to have mental health implications.
In relation to the treatment of mild/moderate depression, there is an approach called behavioural activation and it basically involves looks at how much of your waking hours are spent doing things you enjoy and spending time with people you value and where possible looking to increase it where possible with the simple premise that the more time we spend on pleasurable activities the likelihood of feeling low lessens.  However, if these things are denied to you due to current government guidelines then an individual's mood is likely more susceptible to depression.
The mental health toll caused by Covid-19 has far-reaching consequences for patients affected by it, front line health workers tackling it, and the general public. For example, patients who are diagnosed with the infection possess the potential for stigmatisation for carrying an illness that may affect other people, and may have to deal with this illness alone without contact from friends or family. In terms of care providers and medics working with increased workloads due to Covid-19 the possibility of physician burnout increases and the stress of having to adapt to new guidelines and ways of working due to the pandemic. In relation to the general public, the hoarding of food and panic buying is potential indicators of panic and the likelihood of anxiety-related conditions increases with staying indoors more. 
The impact on people's mental health is compounded by social media and the spread of misinformation. I have said to clients who have attended me for Covid-19 anxiety to remember that a lot of what you read in social media is subjective and not always a credible source of information, and just because an individual experiences things one way does not mean that it is applicable across the board. It is best to glean any information from sources whose responsibility it is to inform the public and whose information will always be evidence-based such as the WHO.
In certain instances, the reporting by mainstream media outlets can be anxiety-provoking as the old adage goes "bad news sells" with daily deaths reported several times a day and particularly sad stories like when a child or younger person has died being the main news topic. I have advised clients during the virus to limit themselves in relation to the news as our minds are powerful things and often we can dwell and ruminate when stressed and convince ourselves that our own likelihood to succumb to the illness is greater than it is even if we are following the correct guidelines. 
How to support your mental health right now
So what can be done to mitigate these significant mental health barriers caused by the pandemic? In terms of individuals, it is always important for clients to self- monitor themselves closely and if you notice any small changes within yourself whether in terms of mood or anxiety to act on it quickly. In my experience, early intervention is crucial and can be the difference between a small problem becoming a bigger one.
If you do notice any changes it can sometimes be useful for yourself and your therapist if you keep a diary of any fluctuations in your mood and anxiety levels, this can help inform your therapist of any potential triggers and how to incorporate that into helping you. In hypnotherapy, I have continued to see clients through platforms such as Skype and I always encourage the use of self-hypnosis tools to help clients manage fears any time they wish as required outside of appointment times.
I always find it good practice and helpful for clients if they are aware of the numerous charitable voluntary organisations with manned 24-hour helplines such as the Breathing Space or the Samaritans and although the people on the other end of the line may not be professionals sometimes just talking through fears with another human being when stressed, particularly if you are isolated can be helpful. It can be helpful to emphasise to people that if you feel you need to talk to your GP about your problems that you can still do this and that the NHS has not been swamped and they are still there to help you if necessary. 
I feel though that in a wider societal level the pandemic has shown that governments invest more in accessible mental health provision and to encourage early intervention and to break down any stigma in seeking out help. In my experience often the most marginalised in society are the most at risk and often the most isolated, whether that is the elderly or people with issues such as addictive behaviours. These groups can often be susceptible to poor mental and physical health in normal times and more so in a pandemic, often these groups despite being most at risk are often the least likely to seek out help and that is something that needs to change if are to learn anything from this situation. 
Share this article with a friend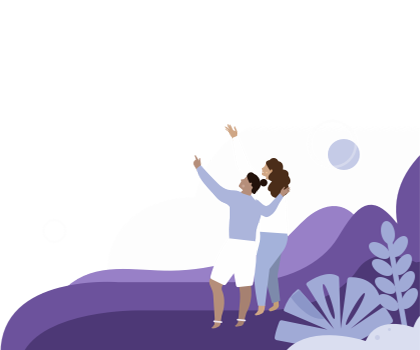 Find the right hypnotherapist for you