5 Tips to help you get the most from your hypnotherapy
Hypnotherapy is a great way to help you achieve your goals, overcome bad habits and remove subconscious blocks. This article helps you to get the most from your sessions.

1. The therapist
Hypnotherapy is a partnership, so first and foremost is finding the right hypnotherapist for you and Hypnotherapy Directory is a great place to start. Do research their background – are they well trained? Do they go on regular ongoing training? Is this their full-time job? Are they a good listener and do you feel safe with them? All of these are good starting points (the last two can best be gleaned from a conversation with them). It is good to get a hypnotherapist who is trained in psychology too as understanding behaviour is a greater indication that they can help you overcome even the most complex problem.

2. Be honest
It is important to be honest with your therapist about your problem, your background and your progress. Being a good therapist is a bit like being a detective – they need to find links so they can dissolve your problem more effectively. It is tempting to hide from the truth sometimes, but it will only hold you back in the long run.




3. Treat therapy as a partnership
Hypnotherapy is not something that happens to you but with you. Your therapist facilitates the change you want for yourself but can't override your free will. Your co-operation is an absolute must. If you feel resistance, do tell your therapist. They can help you work through it. If they give you homework, this is to help you get the results you want more quickly so do make sure that you complete any homework you're given. If you don't understand the purpose of it, do ask.

4. Be patient
Some people get quick results, others take more time. Yet others can feel worse before they feel better (this is usually a sign that you are working on something which needs to be cleared). Do be patient. Work with your therapist and talk to them if you feel it is taking longer than expected. They will usually have a perspective which helps you understand what's happening.

5. Don't stop at the first sign of change
It can seem that you are 'done' as soon as you notice the improvement you are looking for. However, you need to be sure that this change is sustained even in times of challenge. Your therapist will usually have a clearer view of where you are in the process. A problem can take many years to develop and grow and so change can take a little while too – make sure the change is complete before you finish so that you don't have any relapse.
Finally, hypnotherapy can help transform people's lives. Do spread the word.
Share this article with a friend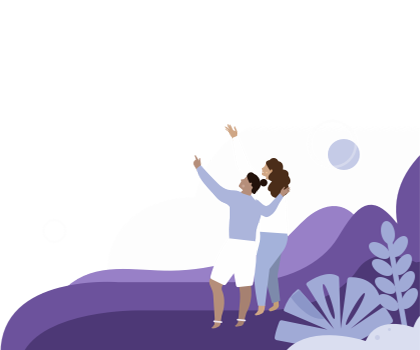 Find the right hypnotherapist for you