Denise Bosque, D.Hyp., MBSCH, NLPMP, EMDR, LARCoach, Mindfuln.P, Drawing&Talking
About me
I'm a registered Clinical Hypnotherapist since 2001, NLP Master Practitioner (2000), Linden Anxiety Recovery Coach (2015), EMDR Practitioner (2012), Mindfulness Practitioner (2015), and Drawing & Talking Practitioner (2018), located in Twickenham & South Kensington. I specialise in Anxiety Recovery, Confidence, Self Worth as well as Relationships (including Couples Coaching), Weight  Loss Virtual Gastric Band) Phobias, Anxiety, Trauma etc... (see full list below).
All of the above can be done online. I use a holistic and multimodal approach drawing on Hypnosis, Neuro-Linguistic, Coaching, EMDR, Mindfulness, EFT, Neuroscience and Bio-Feedback.

In addition, I train groups, organisations & executives on Public Speaking, Performance, Stress Management, Mindfulness and Personal Development.

Everyone has the potential to be happier. They just don't know how. When you learn how to operate your brain and self-direct, you are truly empowered.
I'm passionate about helping people be happier both personally and professionally, don't limit your life in any way, call me for your complimentary phone consultation, I may be able to help you immediately.
Training, qualifications & experience
Diplomas & Qualifications
Professional Memberships

Other
DBS (Disclosure and Barring Service, previously CRB) last checked in 2015
Masterclass Certificates:

CBT – Cognitive Behavioral Therapy (LCCH)
Psycho-Neuro-Immunology (LCCH)
Managing Depression with Hypnotherapy (LCCH)
Smoking Cessation Masterclass (HypnoSynthesis – 2007)
Understanding Blood Pressure and Primary Hypertension Using Hypnotherapy (LCCH – 2013)

Between 2008 and 2012 Denise worked in a comprehensive school to help children with confidence, exam nerves and learning difficulties (dyslexia, ADHD etc…)
Teaching actors & performers to be confident, charismatic and truly authentic.
Services Available
Hypnosis, Hypnotherapy & Hypno-Coaching
NLP & Personal Development Coaching
EMDR (Eye Movement Desensitization & Reprocessing)
Virtual Gastric Band
Emotional Freedom Technique
Metabolic Typing
Bio-Feedback (using the Freeze Framer / emWave from the Institute of Heartmath)
Workshops - Talks - Seminars
8 Week "Mindfulness & Self-Worth" course
Workshops and day seminars on Public Speaking and Presentation Skills in business and privately.
Holistic Weight Reduction working from the inside out and incorporating Metabolic Typing
"Abundance Circle" (bi-weekly meeting)
Holistic Holidays abroad: "Stretch Your Mind Stretch Your Body"
Teleclasses: "Attracting the Life You Want"
NLP Training
Published Work

Author of Hypnosis CD's
Various articles for professional and public magazines
200+ articles on Self-Development

Conditions I can help with:
Stop smoking and other addictions or substance abuse (alcohol, cocaïne, cannabis & other drugs)
Anxiety - all forms
Embarrassing & bad habits such as Nail-biting, bed wetting, bruxism, Stuttering & Stammering
Weight Loss & Weight issues, Metabolic Typing and Eating disorders such as bulimia, binge eating, anorexia
Phobias such as fear of flying, blushing, public speaking, spiders, social phobia etc...
Performance anxiety for sport, acting, music, presentations, wedding speeches, exam nerves
Confidence, Self-Esteem, Self-Image & Self-Worth, Depression
Emotional problems, Inhibitions, Relationships and couple issues
Compulsions, compulsive behaviours,
Stress, Worries, Blood Pressure, Anxiety, Panic Attacks
Sleep disorders and Insomnia
Traumas, sexual abuses & PTSD
Work Life Balance, Goal Setting, Learning, Memory and Concentration
IBS, Digestive problems, Skin conditions, Eczema & Pain Control
Inner child work & past life regression
Member organisations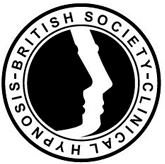 British Society of Clinical Hypnosis
The British Society of Clinical Hypnosis (BSCH) is a national professional body whose aim is to promote and assure high standards in the practice of hypnotherapy.

There are various types of membership of BSCH, including associate members, full members, diplomats and fellows.

Registration demands good quality training, ethical practice and adherence to a code of conduct.
Areas of hypnotherapy I deal with
Information about health conditions (*)

Hypnotherapy can enhance the well-being of individuals diagnosed with serious medical conditions, but should not take the place of medical treatment and advice. If you have been diagnosed with - or suspect you may have - any of these conditions, please speak to your doctor before starting hypnotherapy.
Other areas of hypnotherapy I deal with
PTSD / Traumas / Drawing & TalkingPublic Speaking
Performance Coaching
Manifesting using the Spiritual Laws
Metabolic Typing
VIRTUAL GASTRIC BAND (Weight loss)
Therapies offered
Cognitive hypnotherapy
Ericksonian hypnosis
Hypno-psychotherapy
Hypnoanalysis/Analytical hypnotherapy
Solution focused hypnotherapy
Suggestion hypnotherapy
Time Line Therapy™
Upcoming events
Fees
Additional information
For Payment details, Concessions and Terms & Conditions please see the section at the bottom of this page. Therapies available:

CLINICAL HYPNOTHERAPY / EMDR / NLP / DRAWING & TALKING / MINDFULNESS
LINDEN METHOD® ANXIETY RECOVERY PROGRAMME
COUPLES COACHING
PERSONAL COACHING / PERFORMANCE COACHING / HYPNO-COACHING
- One-to-One Complimentary Phone/Zoom/SkypeSession: Free (20 min.)          - -- One-to-One Coaching Package:
- One-to-One Executive Coaching Package:

METABOLIC TYPING
CORPORATE SEMINARS
- Public Speaking: tailor-made - price on application

HOLISTIC HOLIDAY RETREATS
- Stretch Your Mind, Stretch Your Body: tbc (1 week)

(*) PAYMENT, CONCESSIONS, and TERMS & CONDITIONS:
- Evening appointments start at 5:30pm
- Weekend appointments
- Payment types accepted:on the day: UK Cheque, Cash, PayM (Mobile)
in advance: same + BACS/Electronic Transfer, Paypal (includes Credit Cards & Foreign Currencies)
- Paypal fee (around 3.5%) will be added to the invoice.
- Concessions are available for children, students, actors, OAP, unemployed and during Covid-19 NHS front line workers - FREE.
- Cancellation Fee (single sessions): £25 within 24 hours, 80% within 4 hours
Packages (for courses, training, workshops, seminars etc...) are payable in advance and non-refundable unless cancelled by Denise, however, if you can't attend you can nominate someone else to attend instead.
Availability
In Twickenham: 8.30am-7.30pm. I also have some availability for later appointments and weekends.
In South Kensington: 10am-5pm.
To book you may call or use calendly.com/denisebosque
Further information
DBS (Disclosure and Barring Service, previously CRB) checked in 2015
Free Parking

What clients have said:
"For most of my life, and until recently, I had a fear of pigeons. Thanks to Nextdoor I found Denise Bosque. She is a friendly, approachable lady. After just one session we went to Twickenham Green and I was able to walk among the few pigeons that were there. I no longer have to dash to the other side of the road to avoid a lone pigeon and I can now sit outside a cafe and have a drink. I can highly recommend this lovely lady. Thank you, Denise." Elizabeth W. (24th August 2019)

"...He's really starting to get on top of this. Attacks only last minutes, and are reducing. He is smiling, happy, seeing his friends. There is a difference there is a shift. … My son has grown before my eyes, he is coming out of this as a different person. More humility, a greater appreciation of his family and the odd one or two friends. He has genuinely learnt from his journey, I see a shift in him that is more connected to what is important." Ian (April 2019)

"I am eternally grateful that I found Denise. I've had years of anxiety, fear of failure, fear of being judged – and being paralysed by this in my job – periods of depression, being afraid to go out, avoiding social situations, periods of long term sickness, not being bothered to look after myself or respect myself. I've previously had counselling and CBT for anxiety/panic and depression – I had a pretty good understanding of where my difficulties come from, but I couldn't control them. I found Denise by looking for a life coach, desperate for help and something more pro-active and positive this time. It's not an exaggeration to say that my sessions with her have been nothing short of transformational. I'm not sure I can remember ever feeling this 'light', confident, calm, open with family, friends and colleagues, unafraid to speak up, unafraid to join in and know that I matter, that my thoughts are valid and that what other people think is something that I have no control over. We worked on a hypno-coaching basis and even after my first session I could feel such a difference. I felt safe with Denise, she is superb at what she does, has incredible, sensitive insight and I was always happy to be there. I'm by no means saying the process wasn't hard – Denise helped me to feel deeply and be totally honest in order to be able to change my automatic negative thought patterns to the new positive. After further sessions, I was able to embed these new thought patterns and it has been a revelation; life is so incredibly good without fear and I cannot even begin to thank Denise enough for this life."  Jude Price (11th March 2019)

"I just wanted to say again, and I can really say it better now, how good and priceless the work on EMDR I did with you has been in regaining myself, get out of the tunnel of anguish I was in, and gain and regain the tools to avoid the repetition of the negative issues that had affected my life. When I think back about it a few months after, I fully appreciate not only how good and professional you were in the therapy, but also and mostly how amazing, deeply sensitive and great insight you showed in connecting with the deepest part of me, like you had known me the whole of my life, and this connection happened and was firmly established in just a couple of sessions. Of course after our therapy the summer was still, at moments hard, but at that point I was only coping with pain, sadness and bereavement. I had the tools not to fall again into anguish, and later on from September slowly things went uphill. Now I am really more than well, I will not go in detail because it is only a delicate beginning, but also something really nice is happening again also in my personal life, and without talking about it I need to send a smile to you about it anyway." Marco Piccioni (1st February 2019)

"I greatly thank Denise for the time given in our 6 sessions we had together – the energy Denise bought to each session never faltered! Denise has a wonderful ability of helping you feel more at ease in situations you may be facing. This is truly a gift and after each session I felt lighter and excited to apply learning. Denise is definitely someone who I would recommend to a friend." Ram J. (22nd October 2018)

"Coming to see Denise to stop smoking was one of the best things I have ever done in my life. It's been 5 months since my session and since then my life has got better and better. My health and well being has improved dramatically and I haven't looked back. Denise gave me so much great guidance and support in getting me to the point where I had the confidence to stop. I would really recommend her if you want to stop smoking." J. M. (7th March 2018)

"I have seen Denise a few times for her hypnotherapy appointments. She has been marvellous – really helped me through some difficult times. Recently, I had been suffering from insomnia but after one session with Denise, she recommended a few techniques I could do before sleeping and it has helped immensely. She always brings a warm and welcoming feeling to her sessions. Highly recommend :)." Becky Cheung (5th September 2018)

"Denise really helped build my confidence and reduce anxiety levels. Not only have I now managed to secure the job that I wanted, I also feel that I am able to overcome any challenge that may present itself." M. K. (January 2018)

"This is really a great file. After listening few times I can relax by myself with the keyword."  - I just wanted to tell you that I bought your mp3 'Relax and rejuvenate' on Bandcamp. This is really a great file. After listening few times I can relax by myself with the keyword (after 2 days of practice !)." (July 2017)

"Denise was such a joy to work with. She brought a very wide skill set to the sessions, along with great intuition which allowed her to get to the heart of the issue. It was clear to see that she is empathetic and cares deeply about what she does. It is hard not to be buoyed up by her positive energy and warmth - I would thoroughly recommend her!" (July 2017)

"Denise was very welcoming and the sessions really helped me towards conquering my fear of flying! I strongly recommended trying hypnotherapy with Denise." (July 2017)
"Denise, the couple of sessions I have had with you have changed my life beyond my expectations! Your hypnosis technique is both so gentle and powerful I had no idea its long-term effects would be so beneficial to me — but here am I several weeks down the line, feeling reborn and feeling like I've retrieved my true self. I cannot thank you enough for the priceless recovery you've helped get to, especially considering the rough patch I was going through. I will most heartily recommend your services to anyone that might be looking for a good... sorry, a FANTASTIC therapist: they're in for the best surprise of their life!" (June 2017)

"Hi Denise, I am so delighted with the CD. The relaxation was so total and I am looking forward to doing this regularly. It is an hour later and I still feel a sense of relaxation and joy. Thanks so much. With light and a feeling of relaxed joy. " - Sherry Laness - ISRAEL (May 2017)

"Denise is not only highly knowledgeable she is also passionate about her work and truly cared about me and my personal development. I read lots of books about mindfulness, resilience, positive attitude etc. but it wasn't until I met Denise that I could apply the theory in difficult real-life situations. I would not hesitate to recommend Denise to anyone who is looking for that little help to push through adversity and develop greater inner strength." (May 2017)

"Before meeting with Denise I had exam anxiety and often linked my self-worth with my exam performance. Since working with Denise, not only has my confidence improved, but I am also much calmer when coping with daily stress/anxieties. Denise a positive influence and has enabled me to break down and manage exam and other stresses in my life. Thank you for all your help!" KM S - July 2016

"It is no exaggeration that Denise has saved my life. Before we met I was struggling with debilitating anxiety which presented itself as regular intense chest pain. Over time I stopped enjoying life, I was so afraid of the terrifying chest pains that I stopped going out with friends and I rarely enjoyed spending time with my children, life really did not feel worth living. Meeting with Denise just a few times for anxiety issues has changed my life. I very rarely get chest pains now and if I do Denise has given me the tools to deal with it. I feel like a new person, I'm so much happier and I'm enjoying life again. Denise is a very warm and caring person and there were moments where she gave me the strength I didn't even know I had."         Mrs. S. – Twickenham         March 2015

"Before seeing Denise I had failed the Teacher Training Numeracy Skills Test. I had revised intensely and was prepared but on the day I was so nervous it made me feel sick and my body was shaking so much I couldn't hold the computer mouse still and my brain shut down. I saw Denise the day before my second attempt. She listened and we talked for a long time about my big issue with exam nerves, lack of confidence and I felt that there wasn't any stone unturned. By the end of the session, I felt more relaxed but I wasn't yet sure how I would react in the exam room. Then the big moment arrived! Despite being nervous, it wasn't as intense as any previous experience I had in exam conditions. I applied the calming down technique Denise had taught me which worked wonderfully and was able to concentrate and give 100% focus on each question; cool as a cucumber. For the first time I was in control and of course, I passed the test! Denise is a pearl. Her help has been invaluable and I would definitely recommend her. Thank you Denise!"         Sophie Clement – London         September 2014

"Hi Denise, your work was such an inspiration to me. Your strategies were right on the mark, especially with that whole breathing exercise. I've never believed in that in all these years, but how you taught it and with your calming voice it felt really real, it was like some of my pain was being released from my heart every time I did it. The elastic band and grounding rock was another good strategy, and your hypnosis work helped lots, even when I was in distress. I would always leave feeling calmed and determined to go away and work on what we had planned. You were always very patient very kind and came across very calming and soothing to me. I always enjoyed coming to my sessions."         A.F. – Surbiton         7 October 2013

"Hi Denise, Thank you ever so much for your help. After nearly 37 years of biting my nails, I had thought that I would be a biter forever. I say nearly 37 years as I came to see you a few weeks before my birthday because I didn't want to be a nail biter at the age of 37. And I am not. In one session you managed to completely eradicate the wish to bite my nails. I can, hand on heart, say that I do not bite my nails. After this success, I came to you a few weeks later to try and address some self-confidence issues and feeling stuck in a rut. You helped me to see things more clearly and have unblocked the simple barriers which were holding me back. I feel so much more in control of my situation now and look at things more positively. Thank you for your help."         Caroline R.         1st June 2013

"A recent meeting with Denise made a massive difference to my life. In recent years I'd made a lot of changes to my circumstances that created the potential for a productive, fulfilling, joyful existence. Then, I became stuck – unable to fully inhabit my dream, unable to move beyond transition into living. Although I knew I was stuck, I needed help to get beyond it. In one visit, Denise was able to grasp my situation and suggest a process for moving beyond fear and into joy. Denise employed a few strategies to help me during our brief time together, but I believe the most effective tool she brought out was her amazing ability to listen – really listen – with compassion, understanding and insight. Once I realized that Denise actually understood my situation, it was easy to trust her guidance and allow myself to experience some resolution to the conflicts that had kept me locked down for so long. Right now, I'm revelling in the new freedom I feel to enjoy the life I've created. And, I'm comforted to know that if I get stuck again, I can call on Denise's expertise for help. I highly recommend her services."           Lisa Richards         May 2013

"Hi Denise! Thank you ever so much for your help. I felt you've given my life back :-) You're definitely a star! Thank you also for your kind emails, I hope we remain in touch & if I am in trouble again I will certainly call you. I can't thank you enough!"         G.M, Harrow       September 2012

"Dear Denise, I came to see you in January about biting my nails and had one session with you (I do not think you hypnotised me, the session focussed more on relaxation). I thought I would let you know that soon afterwards I stopped biting my nails. I have left it a long time to feedback back to you as I was unsure about whether I would be able to stop long term, however, 6 months on and I have not and now have nails that are better than I can remember having at any time in my life. So thanks for the session and for the information you sent on to me. Kind regards."         D.G.,     August 2012

"Dear Denise, With my daughter's wedding due at the end of March I decided that I would probably benefit from your services to help with my Father of the Bride speech. When I visited you a couple of weeks ago my first read-through of my prepared speech was pretty awful! You made me feel very relaxed and gave me lots of useful tips and guidance on both the content and the delivery. By the time I left, I was more confident and had lots of ideas on how to give my speech. By the time the big day arrived on Saturday, despite some trepidation, the help I received from you meant that I knew I could give it my best shot. During my speech, my daughter was dabbing tears from her eyes and afterwards, quite a few of the guests came over and complimented me on the speech. I would like to thank you so much for helping to make my daughter's wedding day a happy one and for giving me the confidence and techniques I needed to give a successful Father of the Bride speech. I would not hesitate in recommending you to my friends in the future."         Peter Swettenham, My PC Helper Ltd         April 2012

"Denise helped me establish my core values, asking, 'Where would I like to be in a year's time? In five years?' My priority started off as 'Family', but changed swiftly to 'Focus' after she helped me realise the importance of self-fulfilment. I also realised I'd feel more energised starting my part-time art therapy job now, working towards it becoming full-time in May. She also improved my time management. Writing down all my tasks, and crossing them off as I completed them, made me feel calmer. Denise's hypnosis showed me the value of feeling positive and she motivated me to apply for a job as a special needs assistant in a school for autistic children. Above all, she highlighted the importance of my feelings – if I feel happy and fulfilled, that's best for me and my family."         Alison Templeman Wright         January 2009

"Good morning Denise, I cannot thank you enough for helping me give up smoking. When I have tried to stop in the past I just needed an excuse to light up, bad day, stress, drunk, I am sure you have heard a thousand reasons, but after hypnotherapy, I found a level of determination, inner strength and genuine mindset that I don't need to smoke. I would also like to take this opportunity to thank you for your continued support and its nice to know your just a phone call away. Kind regards"         Mathew Goss – PAD-London, 199 Merton, Wimbledon, SW19 1EE         May 2005

"Dear Denise, Just a note to say thank you so much for the therapy session last Monday, I felt very relaxed with you immediately and enjoyed the hypnotherapy and it has been a success, I did find the first week hard but then listened to your CD and have found my second week much easier. Thank you so much for all your help and the follow-up call, I will stay in touch and let you know how I get on. Many Thanks."         Ann Sinclair, Estate Agent, Wimbledon         25th August 2004