Confidence
Webinar replay: Mindset and motivation
We're fast approaching the end of January and, typically, this is a time in which many of us reflect on our goals for the year and perhaps set new intentions for the months ahead. But, this year is very different from New Years gone by. With much of the UK in lockdown 3.0, understandably, you may be finding your motivation and positivity dwindling.
In the third webinar of our mid-week motivation series, in partnership with RED January, team Happiful speaks with Sophie Parker, a cognitive hypnotherapist, coach and NLP practitioner. Sophie shares her expert advice on all things motivation, self-confidence and mindset, to help you feel positive about the weeks and months ahead.
Who is Sophie?
Sophie worked in PR for 10 years before feeling motivated to change her career. Until five years ago, she hadn't experienced hypnotherapy and would even go as far as to say that she was a sceptic. But, going through hypnobirthing when she was pregnant with her daughter changed all that.
"After having a really positive birth, I returned to work and, as any working parent knows, it's such a hard juggling act," says Sophie. "One thing that really got me through was all the tools and techniques I'd learnt through hypnobirthing – the visualisation, the breathing and, most importantly for me, the greater self-awareness to really reflect on my life."
This period of reflection helped Sophie to find the passion and motivation to build a new career, in order to help others and to achieve a better work-life balance. Her career path is a wonderful example of how we can find the motivation to make changes, no matter how big or small, whatever stage we're at with our lives.
What is motivation?
Contrary to what many people think, motivation isn't necessarily something we feel from within. Sophie shares that motivation is more action-oriented and is about making conscious decisions that lead to change.
"You need to think of motivation as a verb. It's not a noun, it's a doing word and is about taking action."

How does confidence affect motivation?

"Self-confidence is really important when it comes to motivation because you're telling yourself what you can and can't do, what you're capable of," says Sophie.

"One thing I always tell people when they say 'I'm not a confident person', is that it is only some situations that you're not confident in. You didn't feel unconfident when you made your coffee in the morning or when you turned on the shower. It's just one situation where you lack confidence."

Sophie explains that a lack of confidence often stems from something that's happened in the past – a negative experience that your brain is hardwired to prevent you from repeating. "Your anxiety or lack of confidence is only there because it's protecting you from further danger or harm – feeling embarrassed or not good enough."

But, there are steps you can take to reverse this wiring in the brain, and it's easier than you might think.

The importance of mindset

When it comes to how motivated we feel, Sophie shares that our mindset is key and, specifically, we want to aim for a 'growth mindset'.

"You want to go through life having a growth mindset, you don't want a fixed mindset. If you have a fixed mindset, you create obstacles. You place a fence around you and tell yourself that there are too many things to overcome to get to where you want to be."

Sophie says that this can often be where a lack of confidence comes in. If we don't believe we can climb over the fence, we won't be able to move forward to fulfil our dreams. 

But, how can we move away from this fixed view to a more positive mindset that will help us overcome obstacles and achieve our goals? The answer, says Sophie, is as simple as to just start. Focus on the small, simple things you can do every day to give yourself a dopamine hit. This continual approach helps to feed your motivation.

It can also help to think about the future. One visualisation tool that Sophie practices with her clients is the 'rocking chair exercise'.

"Imagine yourself in the future, in your rocking chair at 90 years old. What do you want to be thinking when you're reflecting on your life?" asks Sophie. "You don't want to be reflecting on the fact that you weren't brave enough to give things a go."

How can hypnotherapy help?

If you're struggling to get motivated or are finding that your mindset or a lack of confidence is getting in the way of you achieving your goals, hypnotherapy could help you feel more positive.

"If your mind has created a problem, it makes sense that it will be able to fix its problem itself," says Sophie. "So, when you work with a hypnotherapist, all they're doing is guiding you to self-hypnotise, because we all have the ability to do this naturally." 

"All your hypnotherapist is doing is guiding you to connect with your unconscious, speak to it and reframe any negative memories so that you can move on and overcome any issues."

And, if you haven't tried hypnotherapy before, Sophie says that there is absolutely nothing to be nervous about. "Forget what you've seen on TV in terms of stage hypnotism, it's nothing like that. It's a talking therapy but with more of a purpose.

"The type of cognitive hypnotherapy I practise is influenced by a number of different approaches. It's about using all the best tools that are out there to help you connect with your unconscious, which is a source of all your problems and issues."

---

If you'd like to listen to this webinar, you can do so here:

---

If you're looking for some support to help you make positive change, find a hypnotherapist near you or online today.
Share this article with a friend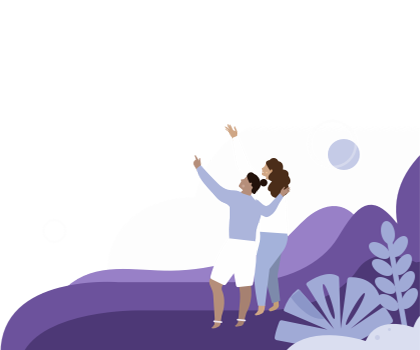 Find a hypnotherapist dealing with Confidence