Quit smoking
Why is hypnotherapy so successful in helping smokers to quit?
Hypnotherapy is a great way to quit smoking and can easily be achieved by most individuals in a single session. 
The therapist will generally really want to understand your smoking habit – what it means to you, when you do it, when you don't do it, and what you've tried in the past to quit amongst other things. The fact that a large part of a quitting smoking session is understanding the habit and talking through your 'triggers' etc. is so important in understanding how your life will be when smoking is just something that you used to do.
Many of us have built up certain misconceptions about how hard it may be, how addictive nicotine is, how it relieves stress etc. The reality is often very different, giving up can be easy, a great deal of our smoking habit is just that, 'a habit' rather than just addiction. 
For example:
I smoke after each meal.
I smoke to have a break at work.
I smoke when the kids are stressing me out (my escape in the garden).   
I smoke when I'm bored.
I smoke with a coffee/beer.
Many cigarettes we often don't even want and throw half of it away.
Hypnotherapy challenges misconceptions about the bad side of giving up that we have heard about such as anger, weight gain, boredom, relaxation time. For each individual, these are all different and many are just simply not factual or true. We move away from replacing smoking with something else (e.g., sweets, food, patches, vaping etc.), instead, we are just cutting the habit off completely.
The talking part of the therapy is just as important as the hypnosis itself. It gets your mind ready to quit before you even get on the couch. One recent client said after the talking was done, she didn't even need to get on the couch, as in her mind she had already quit. We did still use hypnosis, but it just goes to show the power that a good solution-focused conversation can have on individuals.
Understanding the mind
Understanding how the mind works, and why we smoke is also a great way to regain control of smoking. Recognising that when we are operating well from the prefrontal cortex, anything that we decide to do is achievable.
As we move away from that more pattern led, templated part of the mind (primitive mind/limbic system) - that just follows the same habits and behaviours day in and day out because 'that's just what it does' – it's easier!
Different therapists will use hypnosis in different ways to achieve the end results, and lots of imagery and metaphor as well as positive direct and indirect suggestion is likely to be included, giving you the confidence and belief in yourself to be able to say with conviction when you leave the session 'I don't smoke'.
You'll leave the session feeling motivated, in control and with a feeling of freedom and positivity about your smoke-free future, often with an MP3 to listen to for additional support.

But does it really work?
A study by McNeilly et al, found that hypnosis may help quitters to focus on their own resources to help them to curb their cravings. Other studies have suggested that it is more due to the state of focused attention attained during hypnosis. The relaxation effect that many gain from hypnosis helps to better cope with nicotine addiction and withdrawal.
Elkins and Rajab found that after quit smoking hypnotherapy, 81% of those patients reported that they had stopped smoking.
Hasan, Faysal M (2014, February) found that Hypnotherapy is more effective than nicotine replacement therapy for smoking cessation: Hypnotherapy patients were more likely than NRT patients to be non-smokers at 12 weeks (43.9% vs. 28.2%; p = 0.14) and 26 weeks after hospitalisation (36.6% vs. 18.0%; p = 0.06). 
The only caveat I would add is that you do actually have to want to quit, if you are undecided then you may need to wait until you are sure. I'm not talking 100% here, usually, I will seek seven out of 10 or more on a wanting to quit scale before booking appointments. Make sure that you speak with your therapist before booking in so that you can check if hypnotherapy is the best way forward for you at this time.
No therapist can give you a 100% guarantee that you will quit, but they will give you all the tools you need to succeed, and hopefully can demonstrate to you high success rates and testimonials to back them up.
Share this article with a friend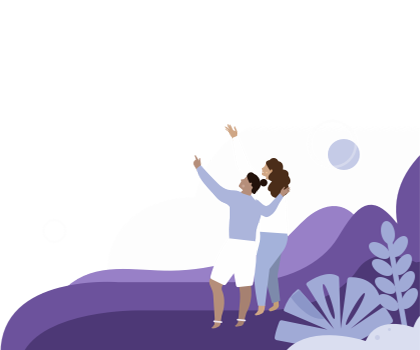 Find a hypnotherapist dealing with Quit smoking