What is content-free hypnotherapy and how could it help you?
As you research the best approach for you to resolve your issues, you may have seen content-free hypnotherapy among the different descriptions. Hypnotherapy has a range of types such as analytical, solution-focused, and clinical and it might be somewhat confusing. As a hypnotherapist with 10 years of experience and an eclectic client-led approach, here is my take on the advantages of the content-free method.
One of the reasons that hypnotherapy has this bewildering range of different descriptions is because hypnosis in itself is not the therapy, but rather the means of delivering the therapy. Hypnosis without some kind of context and content is simply a trance state, it's what we do with our minds during that trance state that creates the changes and results we are looking for.
Truly content-free sessions might look like putting the clients into a relaxed state and leaving them there! This would reduce blood pressure, and respiration rate and allow for a deep sense of well-being, like a mental massage. It may not change the behaviour or reactions you experience in daily life, but it may allow you to be more chilled about those outcomes! Adding therapy to hypnosis is what allows profound changes to occur.
Content-free hypnotherapy isn't called content-free because it has no content, but because the client does not have to disclose their content. This means that a client can resolve issues without having to discuss all of their back story with a therapist. This approach may not be suitable for everybody, however, it is really useful for some clients.
I find it useful with clients who have spent time in counselling or used CBT in the past. They feel that they have explored the causes of their symptoms (anxiety, phobia, insomnia etc.) and that they have already told their story, and have an understanding of the origins of their issues. An approach where they don't have to repeat that story in order to get the outcome they are looking for is appealing, and time-efficient too.
On the flipside, clients can be looking for therapy for the first time and a barrier for them could be that they don't want to talk about their past because it feels uncomfortable or the presenting issue feels embarrassing. Using content-free methods there is no need to take a long case history, although a clear understanding of the client's goals will be needed for the client to be fully supported.
Content-free hypnotherapy is also useful when the presenting issue feels a little more intangible or vague. General feelings of unease, difficulty belonging or finding a sense of meaning or purpose can be resolved using a content-free style.
One of the reasons I like to use content-free hypnotherapy in my practice is because it's great fun! There are various ways of presenting content-free hypnotherapy, where the client follows a journey in their mind and carries out tasks and challenges. It can be a little like going on a quest. In a dream-like way, a client will use their own imagery to explore a scenario such as a castle, journey through some woods, or open doors in a corridor. The subconscious mind creates stories and journeys which resolve the clients' presenting issues.
People have used this approach for millennia. Parables, fables and the symbolism in legends and religious texts create metaphors and images which were created to instil ideas and influence behaviours. Dreaming has long been believed to be a way of safely re-experiencing and reimagining in order to process events and memories. The imagery prompted by the hypnotherapist may match some of these universally recognised symbols like pathways, keys, doors and weather. It's fun and interesting to see where the mind will take you! It's also possible to process issues which have been hard to look at consciously and literally.
It can be a fascinating journey to deeper healing while feeling supported and able to keep some of your details and experiences private. It could be the therapeutic approach you've been waiting for!
Share this article with a friend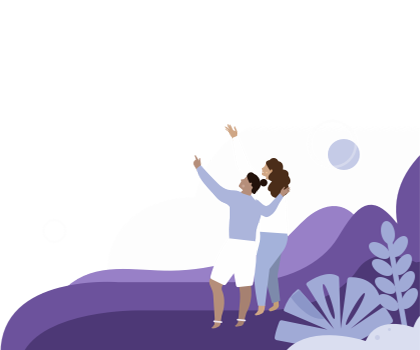 Find the right hypnotherapist for you