Weekend with the Elmans
In the 1940s Dave Elman was teaching his hypnosis findings to doctors, dentist and physicians across America. Albeit no doctor of medicine, his teachings in hypnosis were world famous.
This ended with him writing a famous Green Book in the mid-sixties on the subject. The book, known to us today as simply 'Hypnotherapy' taught budding and experienced hypnotherapists how to how overcome many issues. But what also made this book special is the fact that it teaches you the world famous Dave Elman Induction, an induction that brought on somnambulism in a few minutes rather than weeks.
The Book is you have not read it yet is a must. Even though Mr Elman relates his practice to the medical field is an easy book to read and understand and a must if you practise hypnosis. 
In early March 2015 having read the book, I was able to take it that one step further. I attended a training weekend that would finally bring the book to life and learn even more on the subject of hypnotherapy. I was lucky enough to spend the weekend with Larry and Cheryl Elman, the son of Dave Elman.
It started on the Friday evening when I was introduced to them both in a restaurant near Chesthunt England. As I sat there along with another eight people the conversation flowed from old family stories to the weekend itself. I was excited to think that in a few days time I would have furthered my knowledge in the subject by being around not only trainers with an expert background in Elman hypnosis, but family.
During the course of the weekend, we virtually went through the book. From Larry's fathers experienced teachings, to Larry's and Cheryl's own experiences to first hand audio accounts from Dave Elman himself. Not forgetting to mention the learning of the famous Elman Induction.
It was great to see the teachings of Anaesthesia, tackle the various hypnotic states including The Waking State and The Esdaile State. While learning how to deal with children and sleep hypnosis
I felt privileged to be attending this training, it has been a few years since Larry and his wife Cheryl had popped across the pond and taught here. So I find myself in a small selection of Hypnotherapists in the UK who have learned from trainers who are descendants of world changers. I know therapies change and bring new ideas into the fold. But the foundations will never change and this weekend is an example of that.
Larry and Cheryl were amazing to watch. As a double act, not only did they bring the knowledge to the class, but also their relationship with each other. Their little banner battles had the few in the class with cheeky smiles, which went on all weekend.
From all the hours that were spent with The Elmans during the weekend and meals we shared, I learnt a huge amount. This from now forward can only help me help all the clients become the person they wish to be by unblocking their mind.
if you are practising, thinking about practising or just fascinated with the world of hypnotherapy. Then look no further than that Green Book. Times have changed and there are new ways of overcoming and tackling issues. But like any good building block, you need to start at the foundations. 
Share this article with a friend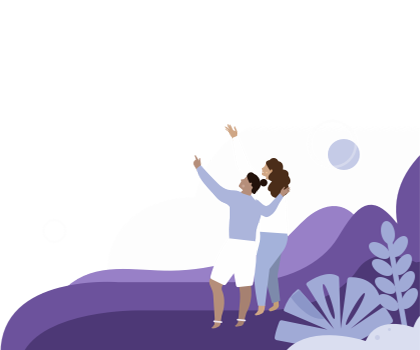 Find the right hypnotherapist for you