The ethical hypnotherapist
As a helping profession that may have been more vulnerable to public misconceptions than others, hypnotherapists should go the extra mile to eliminate the worries and concerns that their client may have about hypnosis, what it is and the processes involved.
Whether it is educating them that being in hypnosis does not mean relinquishing control or unnecessarily divulging personal information, or explaining to them that it is not possible to get stuck into hypnosis and in fact hypnosis is merely a state of heightened suggestibility we all experience in our daily lives, most decent hypnotherapists will cover these topics in their pre-talk.
The reason for this is that not only does good rapport and hence trust need to exist between therapist and client, but importantly we need to eradicate any doubts and fears the client may be experiencing.
Another way to mitigate any worries that a client may have is to make them aware of the numerous codes of conducts and ethics a hypnotherapist adheres to as part of their membership their certifying and other professional organisations.
Any credible hypnotherapist will have become certified through a reputable organisation before they embarked on their profession and that organisation will have its own terms of ethics within the educational material. In addition the accredited training school in which the hypnotherapist qualified would have added additional codes of conduct relevant to it and the professional and occupational standards specified by the professional accrediting body. Lastly any other memberships to hypnosis or professional organisations will all carry with them a requirement that their own standards and ethics are adhered to.
In short a reputable hypnotherapist will be well schooled in the importance of conducting themselves professionally and making the needs and safety of the client a priority. A hypnotherapist will have a duty of care not to promise something they cannot deliver, to identify themselves as a holistic and complementary profession as opposed to a medical one and to not diagnose conditions. A hypnotist must always conduct themselves in a proper and fitting fashion and this extends to the environment in which they see their clientele.
A hypnotherapist should demonstrate that they are insured and offer or be able to produce evidence that they are registered as a data controller under the data protection act, so that not only does a client have full confidentiality, but their details are protected by the therapist. A therapist will only breach those conditions if they believe that someone is in harm's way or particular vulnerable such as cases of ongoing abuse.
Furthermore it is imperative that the hypnotherapist is always aware of their own limitations to help and the physical and mental limitations of a client. Merely harbouring doubts as to a client's well-being or suitability to have hypnosis should be enough for any hypnotherapist to ask for a doctor's referral before commencing therapy. Many routinely will request permission from medical professionals to hypnotise the client and if a client seems unduly reluctant to obtain one, this can often justify the hypnotherapists concerns.
In short, although for many ordinary issues a hypnotherapist will not feel the need to educate the client of their professional memberships and codes of conducts as part of their pre-talk, a client should feel uncomfortable if the hypnotherapist is not happy to talk about and discuss them.
Nowadays most hypnotherapists will have their own web pages displaying their memberships or their details within the pages of those organisations they belong to for prospective clients to peruse. However if relevant, most hypnotherapists in the initial consultation will advise you of the professional standards they are bound by in relation to certain issues and will explain the implications going forward before any hypnotherapy has been provided.
If you have medical conditions and are seeking help with managing them using hypnosis respect the hypnotherapist who asks to obtain a doctors consent even if you do not see the relevance.
If you suffer from pain and the hypnotist either refuses to treat you or only offers to manage it, understand that he or she is protecting not only themselves but your well-being.
If a hypnotist is showing any reservations to offering treatment then respect that hypnotist for potentially protecting the both of you.
Most people do actually understand the duty of care that a hypnotherapist has to respect at all times to do their job properly, but they sometimes do not appreciate that a hypnotherapist will have a duty to fellow hypnotherapists and to the profession itself.
It only takes a few bad apples to undermine the profession and put the public at risk. Ask a hypnotherapist about their memberships and their ethics and procedural policies.
For peace of mind when choosing the right hypnotherapist for you, make sure that not only does that individual respect themselves and the well-being of the public, but also the profession they are fortunate to be a part of. If they do then you can be assured that they will help you in any way they can.
Share this article with a friend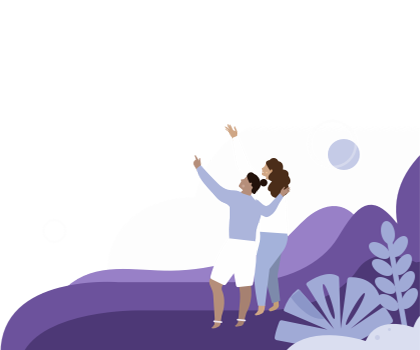 Find the right hypnotherapist for you