Female sexual problems
Seeking help with female sexual dysfunction: what to expect
Female sexual dysfunction covers a wide variety of situations and conditions, the most common include sexual desire, sexual pain, inhibited arousal, non-orgasmic response, as well as the difference in sex drive with a partner, which is impacting the relationship.
A starting point is to understand and clarify several different areas that impact the ability to have a healthy enjoyable sexual life. They include psychosocial causes, understanding your body, your own sexual response and investigate and discuss the relationship, life stresses, thought process along with sexual experience.
As well as the above, it is important to consider habits that impact sexual function such as alcohol, drugs, over physical training, smoking, sleep patterns obesity, medical conditions. As you can see there is a reasonable amount of information gathering at the very start of a client-therapist relationship which will help to clarify areas of strength and areas that may require support. There would also be conversations around any past trauma or PTSD.
The end goal of the therapy sessions is to transform performance sex to pleasure-orientated sex, where you can go forward and enjoy comfortable pleasurable sex.
When a full and comprehensive history and understanding of the situation and a confirmation that medical checks have taken place and confirmation that there are no physical reasons or concerns relating to this sexual dysfunction, it is now possible to start the process of self-help therapy.
The first step after the initial information gathering is very likely to be relaxation. Just coming along and talking about sexual problems can be very stressful and anxiety-inducing, so introducing calming and relaxing techniques at this point is very beneficial. The client can experience relaxing hypnosis and learn self-hypnosis to continue relaxation when she needs it most.
There are several other methods for stress management and relaxation training, including mindfulness, mindful walking, guided meditations, exercise, showering, music, dance, and a change to lifestyle, which can enhance and increase relaxation, such as reducing alcohol intake to help encourage restful sleep.
A hypnotherapist and NLP practitioner may also be offered recordings that can be listened to at home either on their own or as a couple.
Now that a full history and relaxation and stress relief is in progress, body awareness is the next important, including education on how the body changes as we age and after childbirth etc.
Pelvic muscle strengthening enhances sexual pleasure, and this can be increased by doing simple exercises which will be explained during an appointment and again offered as a self-help method. Exploring and understanding how your own body responds to sexual touch is a vital step in resolving sexual issues and can be very liberating.
Now couple interventions can be introduced and if partners wish to come along, they are welcome as this stage is around enjoying sex in a relationship. If a partner does join us the stage one history and gathering of information would take place on a one-to-one basis, exactly as we did at the very start.
Couple interventions, where couples work as a team, It is important that we clarify what real sex actually is, do they have unrealistic expectations? This stage is all about understanding each other having empathy and resolving conflict and, of course, clarifying the goal each person wishes to achieve and finding that common, shared expectation and goal and desire to achieve this.
Next, we enter a stage of therapy where it is about enhancing eroticism, increasing freedom to engage sexually, creating sexual scenarios. This is introducing adventure, excitement, and empowerment into sexual experiences. Again, this can be varied and amended to suit any situation and whether a single person or a couple.
It is likely a maintenance plan will be given as a final stage, looking at how each person can maintain what they have achieved. This would be set by them and may include points from all therapeutic areas, and a review with the therapist in 3-6 months, as what we really want to achieve is lasting positive change.
The single link between all situations is fear and belief, and the hypnotherapist will work at a pace that is right and comfortable with you to remove fears and barriers, to leave you ready for the sexual freedom you desire.
Share this article with a friend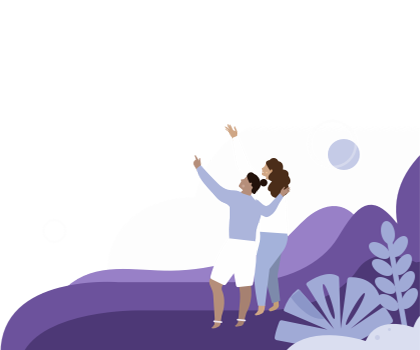 Find a hypnotherapist dealing with Female sexual problems