Lockdown does not mean therapy isolation
We may have found our environments have changed recently, spending most - if not all - of our time at home. The subject of lockdown and therapy is an important one, as many people may feel it's no longer possible to get the help they need. However, you are still very available for online therapy from your front room or favourite armchair, and help is at your fingertips.
So many of us communicate via video calling to friends and family now that it's the norm for many of us - maybe you are already doing this. There are many options for online calls such as Skype, Facebook video, Facetime and Zoom. 
The aim for online therapy is to have the most stable and understandable session possible with great sound and video quality, coupled with as much online security as technologically possible. So, security and confidentiality are crucial for a client when working with a therapist. Security is a huge key to trusting your therapist. Ideally, good online software will encrypt sessions and will offer stability over a good Wifi connection. 
Maintaining rapport and being heard and understood is key to building our relationship from a distance, yet whilst being in close emotional connection. And, this is all possible now via online advances So, with good sound and vision, your therapy progress can continue easily and remotely. In fact, you can now find people to work with that you like all over the world and not just in your own town.
People often ask if hypnosis is possible and safe online, and it's always the same answer from me: 'yes'.

Do ensure your therapist discusses with you beforehand, what the plan is if the Wifi drops out. Your therapist can create a contingency plan like asking your subconscious to bring you back to consciousness if the sound drops out for longer than 60 seconds. It is all perfectly safe and your therapist will run through things like this with you.
It is important to know you are in safe hands so you can feel comfortable to allow the hypnotic connection to take place. Once you are in this safe and comfortable place then things can happen for you therapeutically.
Before your session it's worth being prepared with the following:
Arrange a comfortable chair.
Make your environment distraction-free for an hour. So, no dogs, cats or children for example.
Make sure anyone you live with knows not to interrupt you.
So, think of the value of the comfort and convenience of not having to leave your own home where you can connect fully with a therapist of your own choice from any location you choose globally. And perhaps, this may be the beginning of the end of travelling to a therapists office - who knows.
So, please do not feel isolated because you now have many options when it comes to gaining help and starting an online therapy arrangement.
If you need help with downloading the online video app your therapist is using then they will be able to guide you through the process over the phone, or send you simple instructions beforehand. Youtube is a great go-to for tutorials explaining how to download these apps too. 
I hope you have found this useful. It is very possible that moving forwards we will see more and more therapy taking place in online therapy rooms. I urge everyone to embrace this development and make use of the many accessible benefits to working online.
Share this article with a friend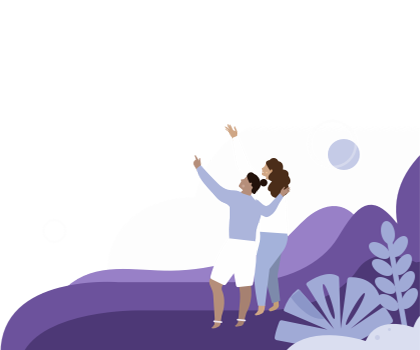 Find the right hypnotherapist for you