Clinical Hypnotherapy – A Registered Nurse's Perspective
September 2016 was my 20 year anniversary since qualifying as a Registered General Nurse and it has been a varied and exciting career with highlights being to work in Public Health through to working on busy Surgical Wards and resulting in my chosen speciality of becoming a 'Recovery Nurse' in Operating Theatres. On completing my training as a Clinical Hypnotherapist I was able to reflect on my previous nursing roles and how they are similar to the work that I do now.
I feel I can make a difference!
One of the most important things for me about being a Solution Focused Hypnotherapist (just as in nursing) is being able to make a difference to people's lives in a relatively short period of time. When I'm in my role as a Recovery Nurse...if a patient is in pain…I can help…likewise with the mind in Solution Focused Hypnotherapy…I was impressed with the skills and techniques I have been given that allow me to move a client from an anxious or 'helpless state' to a state where they feel energized, empowered and looking forward to the possibilities that they themselves have imagined.
It works!
Time and time again I have seen success with clients for a range of conditions such as phobias, low mood, anxiety, poor sleep, addictions and IBS. This is also backed by research around Hypnotherapy that is growing daily which allows me to feel confident that the work I am undertaking are the best interventions I am able to offer.
It's fun!
Solution Focused Hypnotherapy requires me as a therapist to think on my feet, to get people thinking and moving into a specific part of their brain as quickly as possible and to help clients get the very best they can out of a situation…sort of like a personal trainer but for the 'solution thinking' parts of our brain. There are lots of smiles and laughter in my work.
It truly IS a 'complementary' therapy.
Solution Focused Hypnotherapy is a complementary therapy in its truest form. Steve De Shazer (pioneer of Solution-Focused Brief Therapy) describes it perfectly that the professional does not need to push or pull (a client); but 'leading from one step behind' to walk alongside the client and helping them choose their path to change. The client is the expert in their own lives and we can help them in their chosen path with conventional medical treatment or help them better cope with difficulties they may be facing.
Watch this space!
Trance is natural and normal and humans have been using trance since the dawn of time to contemplate problems and to come up with solutions that make their lives better for themselves and others around them. I envisage hypnotherapy will be used more and more within the clinical setting as a compliment to the fantastic work already undertaken by Drs, Nurses, Physiotherapists, Occupational Therapists and other allied health workers.
Share this article with a friend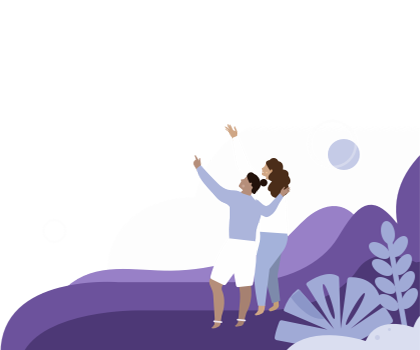 Find the right hypnotherapist for you