Choosing the right hypnotherapist – 5 key things to consider
Choosing the right hypnotherapist may seem like a daunting task, and there are a number of things you'll need to think about. I've outlined some of the most important ones below – if you focus on these, you should be well on your way to finding a hypnotherapist who's right for you.
1) The hypnotherapist's 'specialisms' and experience
Some hypnotherapists specialise in dealing with particular issues (such as smoking or weight loss).  They'll typically focus on treating a relatively small number of issues or conditions. Others offer treatment for a very broad range of issues.
Obviously, it's a good idea to choose a hypnotherapist with some experience of dealing with the issue you want help with, so you may decide to choose someone who specialises in that area. 
However, don't be put off choosing someone who works much more broadly across a number of areas.  To treat your issue, your hypnotherapist may need to address a number of different areas. For example, smoking may be related to anxiety or your ability to cope in certain situations, so these issues may need to be addressed, in addition to using hypnosis to control cravings and remove your old, unhelpful behaviours and habits. In these circumstances, it can be very useful for your therapist to have a breadth of experience.
2) Qualifications
You should always ensure that the hypnotherapist you choose is qualified and has a recognised hypnotherapy qualification.
One way to check that your prospective hypnotherapist holds a recognised qualification is if they're registered with a recognised professional body, since in order to register, hypnotherapists need to provide proof of their qualifications. They also need to prove that they're adequately insured. 
3) The 'fit' between you and your therapist
An important factor in your choice is likely to be the 'fit' between the two of you. It's important that the person you choose is someone you feel you can work with effectively.
It's always a good idea to speak to you prospective hypnotherapist before you commit to a course of treatment. This will help you to get a sense of their overall manner and approach. When making your decision, consider a number of issues including; your 'gut feeling' about them, how well they seem to understand your issue and whether or not their proposed method for treating your issue makes sense to you.
Don't be afraid to ask questions. There are no right or wrongs - a therapist who you feel is perfect for you may not be a great match for someone else.
4) The therapist's 'approach' to hypnotherapy and working with clients
The hypnotherapists you're considering may take very different approaches to hypnotherapy and to working with their clients. This is because there are different theoretical and practical approaches to hypnosis, and these influence how the therapist works with you.
 
For instance, some hypnotherapists view hypnosis as very much a one-way process - they hypnotise you and your role is a 'passive' one. Others view hypnosis as a collaborative process that involves more involvement and active participation from the client. This might involve learning about the processes involved in hypnosis, and techniques such as self-hypnosis.
Another factor to consider is whether or not your hypnotherapist uses hypnosis on its own, or is able to combine it with other therapies.
If you can, try to get a sense of your prospective therapists' approaches to hypnotherapy, and select one that you feel fits with your personal preferences. Don't be afraid to ask them about what role you'll have in your own treatment and the methods that they might use.
5) The price of sessions
Fees for hypnotherapy can vary a lot. A session is likely to cost between £50 and £100, with some therapist charging a lot more (and some less). Many hypnotherapists deliver sessions that last for a 'therapy hour', which is typically 50 minutes, while others offer longer standard sessions.
It's important to choose a therapist who's affordable for you, not least because you need to ensure you can afford the whole course of treatment. The good news is that hypnotherapy is a relatively short-term treatment, and often treatment will be completed within about four to six sessions (depending on the issue being treated). 
As well as the price of each session, remember to think about the total cost of your treatment. £25 per session may seem reasonable, but if the therapist is suggesting that you need 20 sessions, this may not be quite the value it first seems.
Expensive therapists aren't necessarily the best, and a relatively low fee doesn't mean that the therapist isn't competent. When choosing a hypnotherapist, weigh up price alongside the other factors I've listed here. After all, whatever you're paying, the important thing is that the treatment is effective.
Share this article with a friend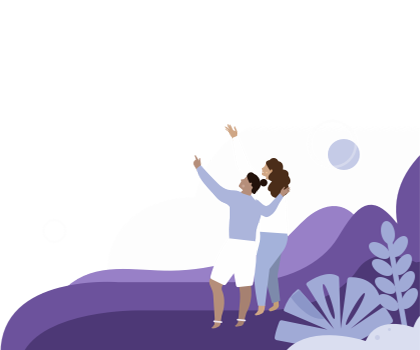 Find the right hypnotherapist for you