>

Conquer anxiety - take control and feel better
Conquer anxiety - take control and feel better
4th March 2020, 1.30pm - 3pm
Physio Phoenix, 7 Victoria Square, Skipton, North Yorkshire, BD23 1JF
Feeling out of sorts without really knowing why?
Sometimes it not easy to identify exactly why we feel as we do, but often anxiety can be playing a major role in our lives without us being aware. Symptoms of anxiety can take many different forms - feelings of panic or dread, nausea, stomach-churning, shortness of breath, and dizziness are perhaps some of the better-known effects, but other indicators are less well known - chills, sweats, body pain, weak limbs, and chronic fatigue. In so many ways our bodies can be trying to warn us of an underlying anxiety crisis.
We do not always understand our symptoms but if something is affecting how you live your life it is time to take back control. Come along to learn more about techniques you can use to control anxiety and help you to be yourself again.
There is no charge for this event, but please message to book your place if you'd like to attend as spaces are limited.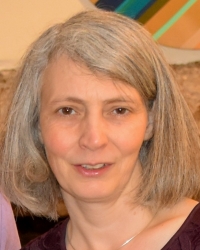 I am Claire Occardi, a Clinical Hypnotherapist with clinics in Nelson, Lancashire and Skipton and Settle, North Yorkshire. As a practitioner of Solution Focused Hypnotherapy techniques I work with clients to achieve positive life changes, whether that is to reduce anxiety, improve confidence, deal with sleep issues or break an undesirable habit.